Regular price
$52.98 USD
Sale price
$35.99 USD
Unit price
per
Sale
Sold out
View full details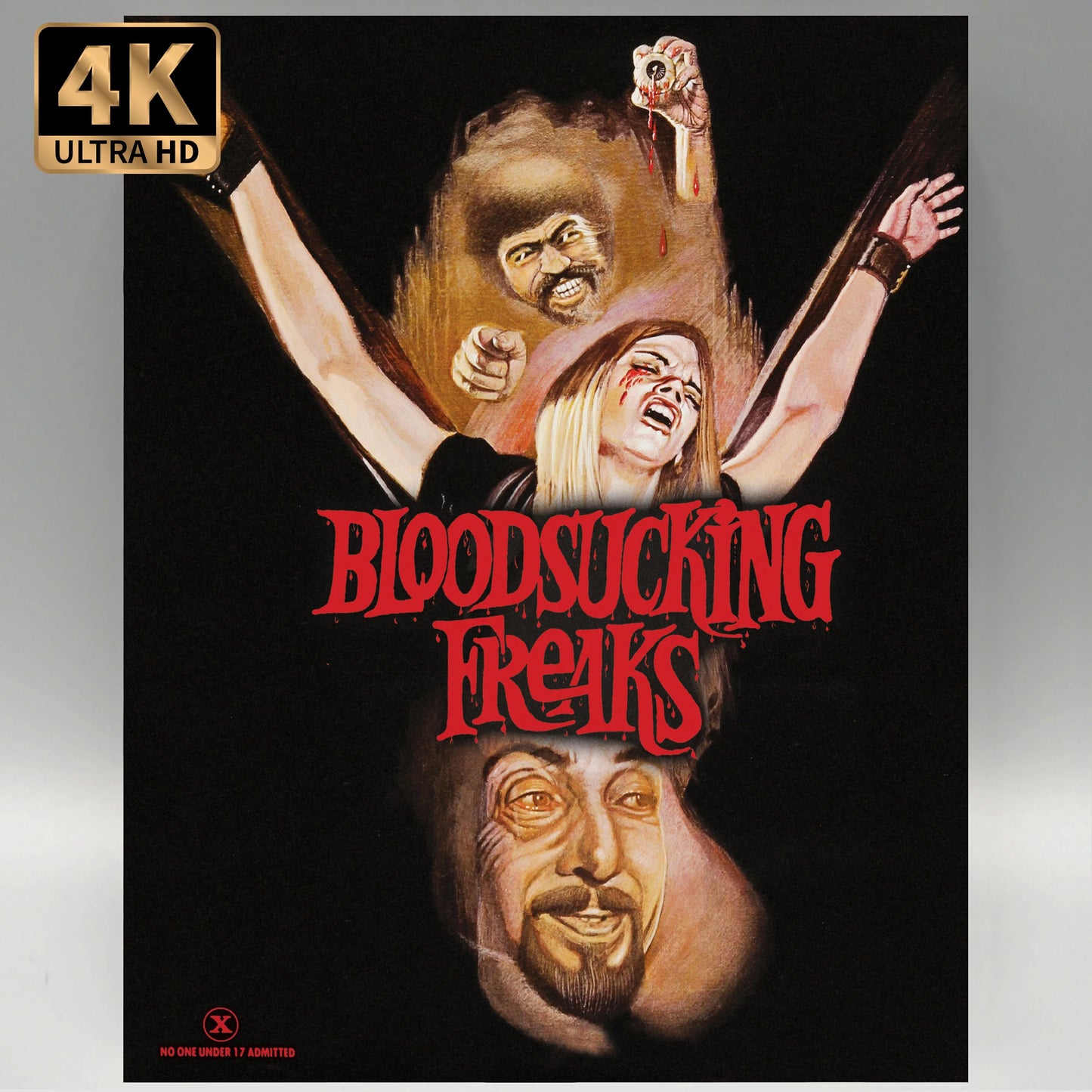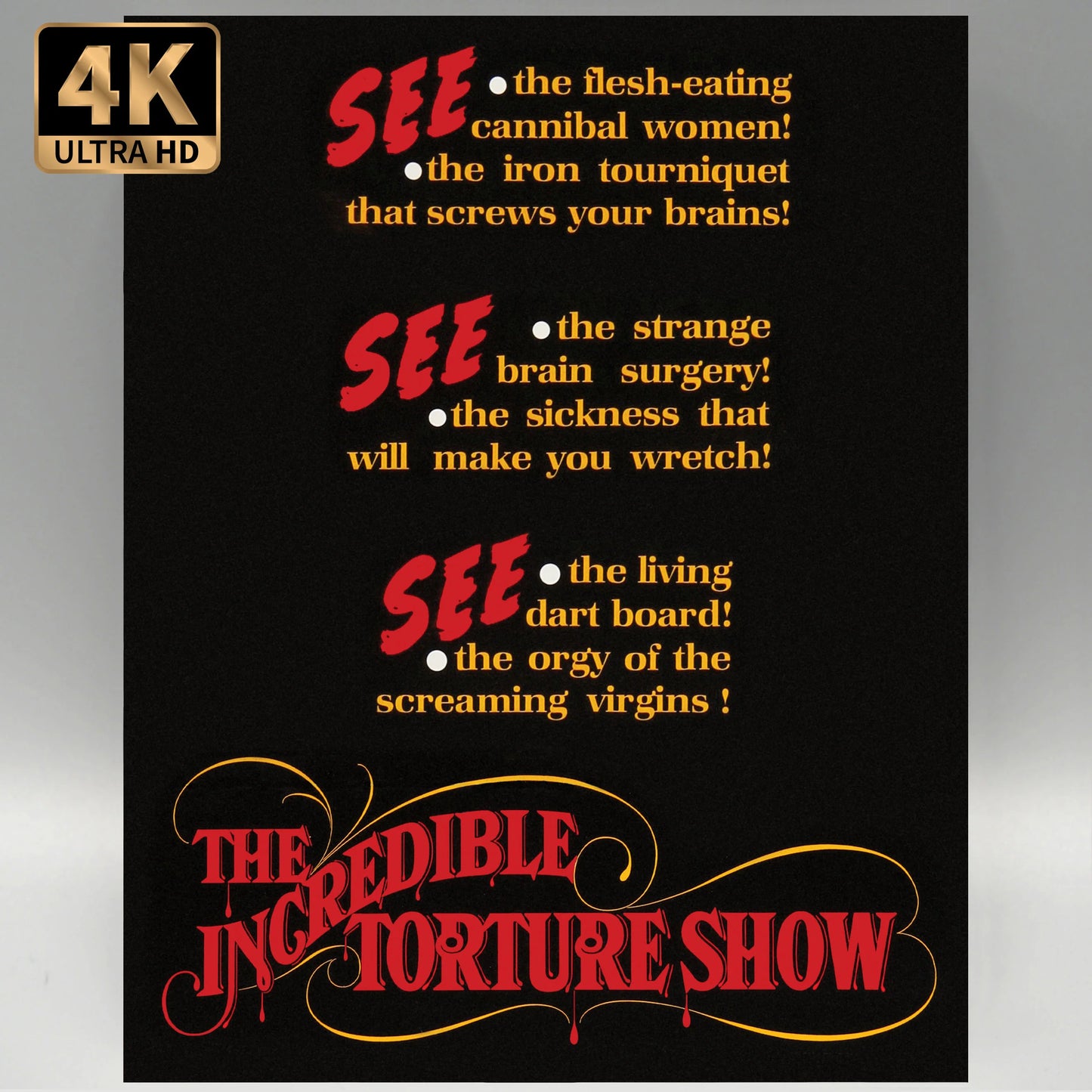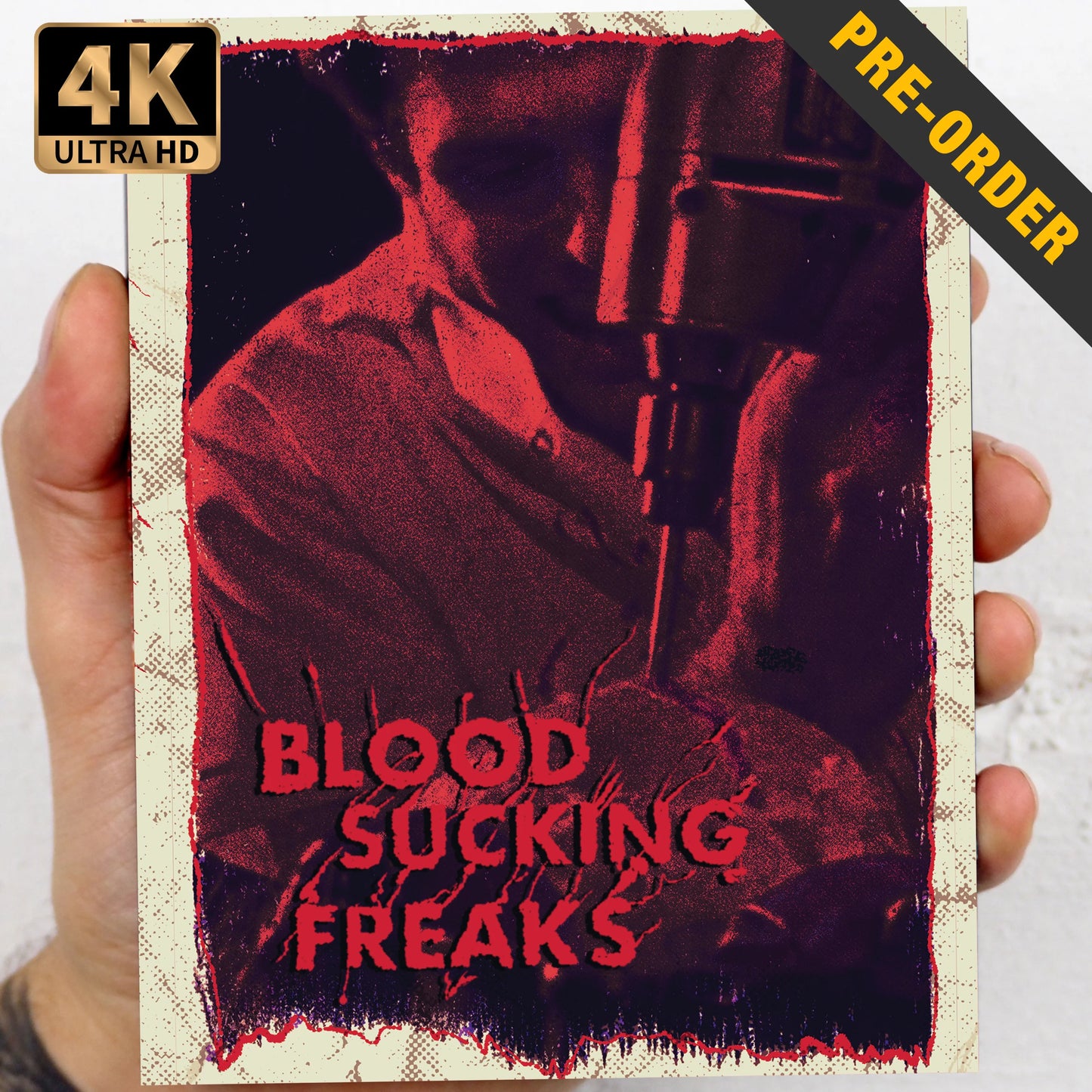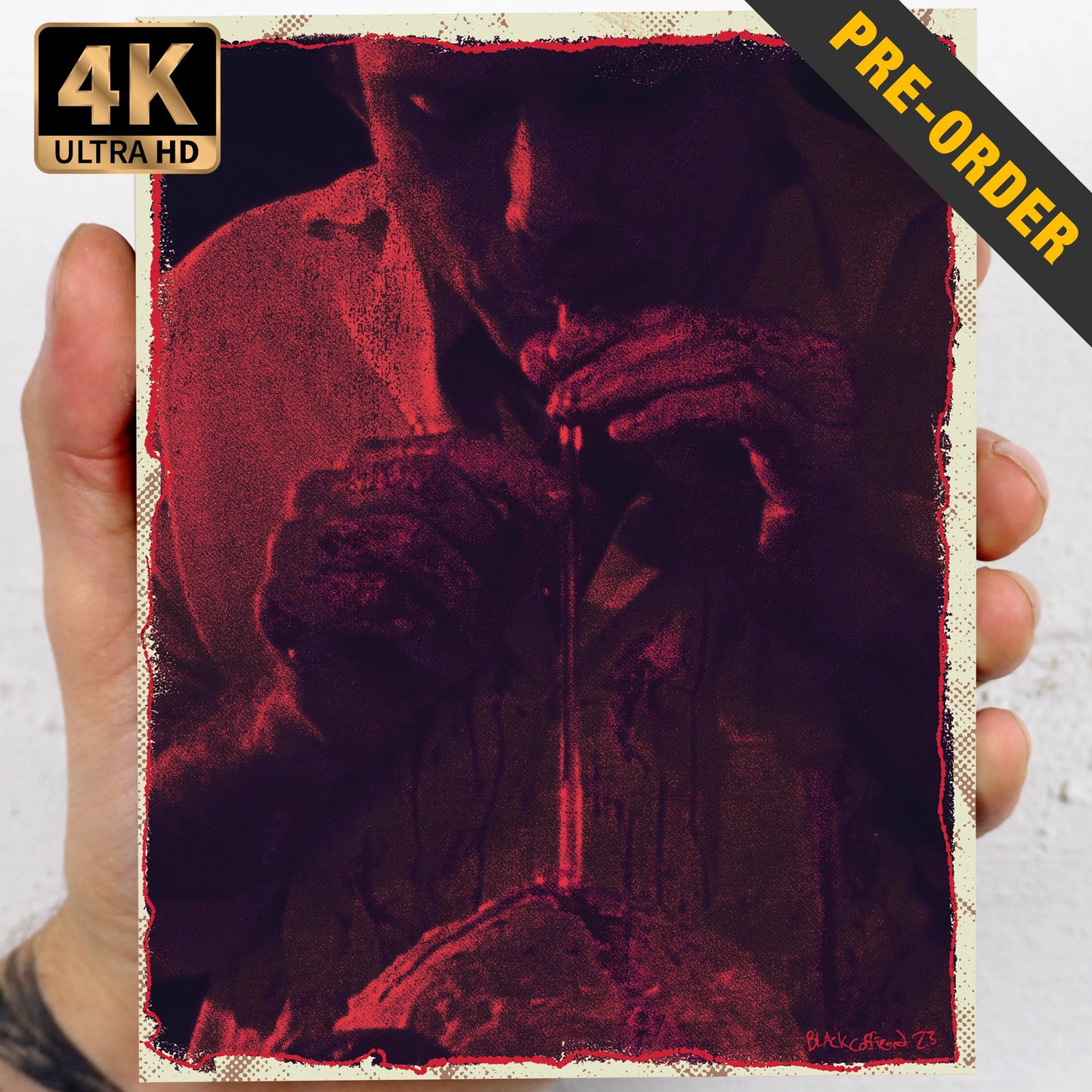 description
This special limited edition double-sided magnetically reversible embossed slipcover (designed by Black Coffiend) is limited to 7,000 units.
Sardu, with the help of his dwarf servant Ralphus, operates New York's most controversial theatre, Sardu's Theatre of the Macabre, where each performance is an expertly staged display of gruesome acts of torture. Divisive as his take on "entertainment" might be, arrogant theatre critic, Creasy Silo, is having none of it and makes it his mission to put an end to Sardu's grisly "dramas." However, what audiences and critics alike do not realize is that each of these shocking shows is completely real; with innocent nude women being maimed and murdered live on stage! When Sardu sets his eyes on beautiful ballerina Natasha, he's immediately smitten and determines that she must "star" in his next production, whether she wants to or not, and that her stage partner will be none other than Creasy Silo…
A foundational film in establishing legendary genre cinema distributor, Troma Entertainment, Joel M. Reed's masterpiece of gore-fueled debauchery, BLOOD SUCKING FREAKS (aka Sardu, Master of the Screaming Virgins), remains one of the most notorious, disgusting, shocking, perverse, and outrageously funny cult horror films to emerge from the sick and twisted 1970s. Starring acclaimed Shakespearian actor, Seamus O'Brien as the fiendish Sardu and Luis De Jesus (Let My Puppets Come) as the equally deranged Ralphus, and featuring a host of New York's top sex starlets as the demented duo's assorted victims, Vinegar Syndrome is thrilled to present the world 4K UHD debut of the fully uncut version of BLOOD SUCKING FREAKS, exclusively restored from the best surviving film elements and presented with a consummate selection of extras.
Directed by: Joel M. Reed
Starring: Seamus O'Brien, Luis De Jesus, Viju Krem, Niles McMaster, Dan Fauci, Alan Dellay, Ernie Pysher, Helen Thompson, Ellen Faison
1976 / 89 min / 1.37:1 / English Mono
Additional info:

2-disc Region Free Set: 4K Ultra HD + Blu-ray

4K UHD presented in High-Dynamic-Range

Newly scanned and restored in 4K from its 35mm internegative

Brand new commentary track with John Szpunar, author of Blood Sucking Freak: The Life and Films of the Incredible Joel M. Reed

Archival commentary track with Eli Roth, filmmaker and fan of BLOOD SUCKING FREAKS

"Freaks Come Out at the Drive-In" - a featurette about the TROMA-THON 2023 screening of BLOOD SUCKING FREAKS at the Mahoning Drive-In Theater in Lehighton, PA - including an interview with Troma president Lloyd Kaufman

Live commentary from a 2009 screening with director Joel M. Reed, Art Ettinger and Ken Kish

Q&A with Joel M. Reed

Cinema Wasteland hotel room interview with Joel M. Reed

Archival introduction by Lloyd Kaufman

Archival cast & crew interviews

Archival interview with Eli Roth, BLOOD SUCKING FREAKS fan & filmmaker

Archival interview with Chris Jericho, BLOOD SUCKING FREAKS fan & professional wrestler

Alternate title sequence

Reversible cover artwork

English SDH subtitles