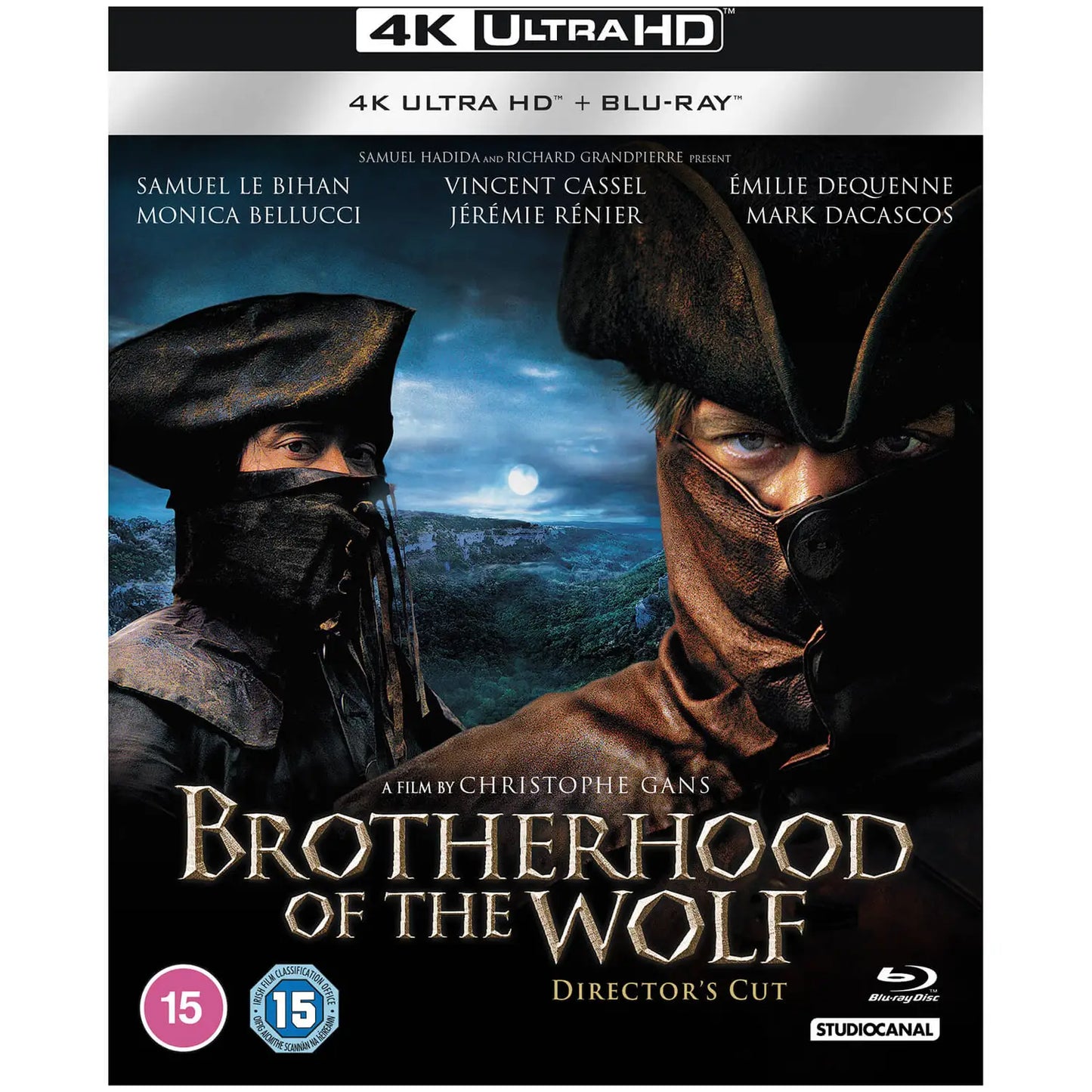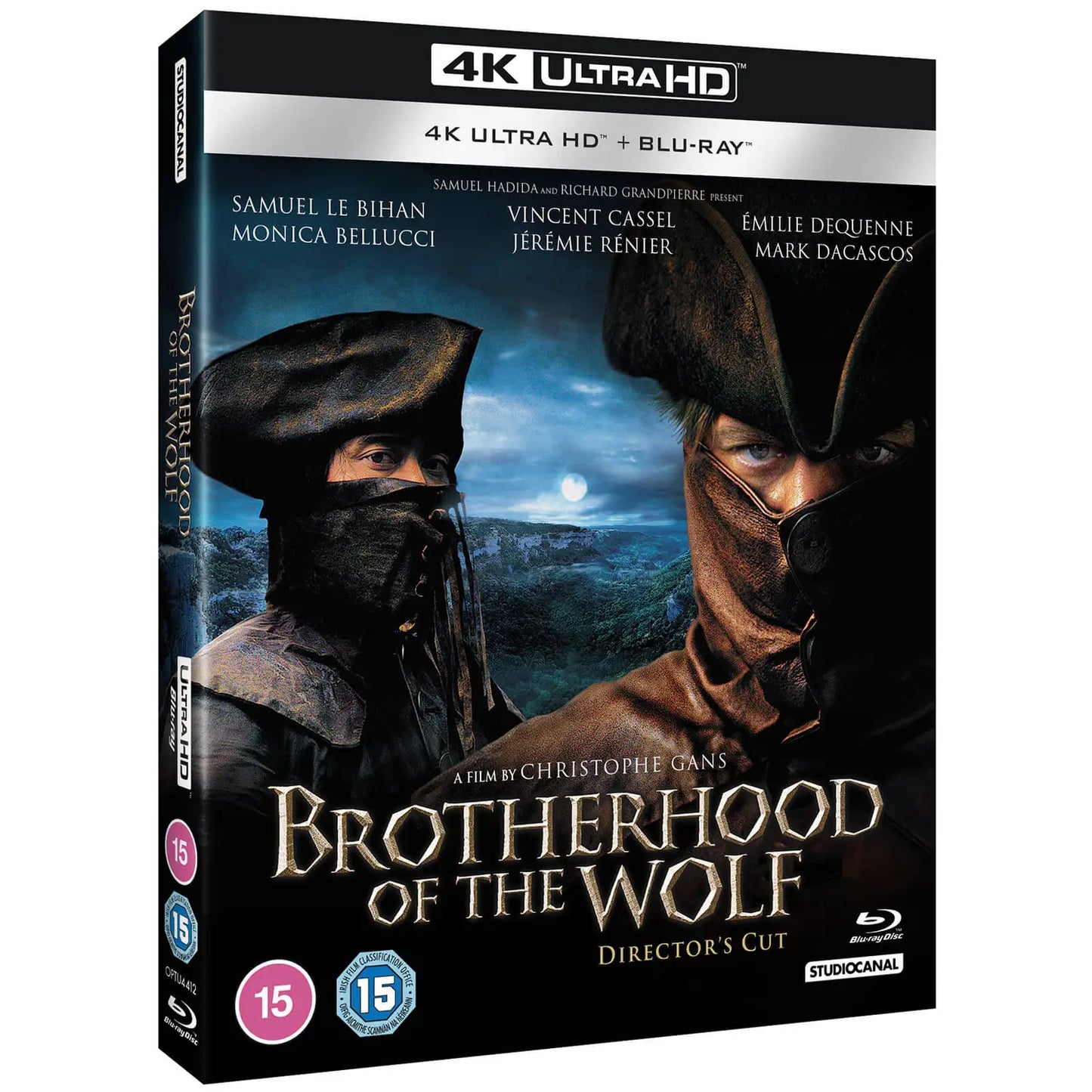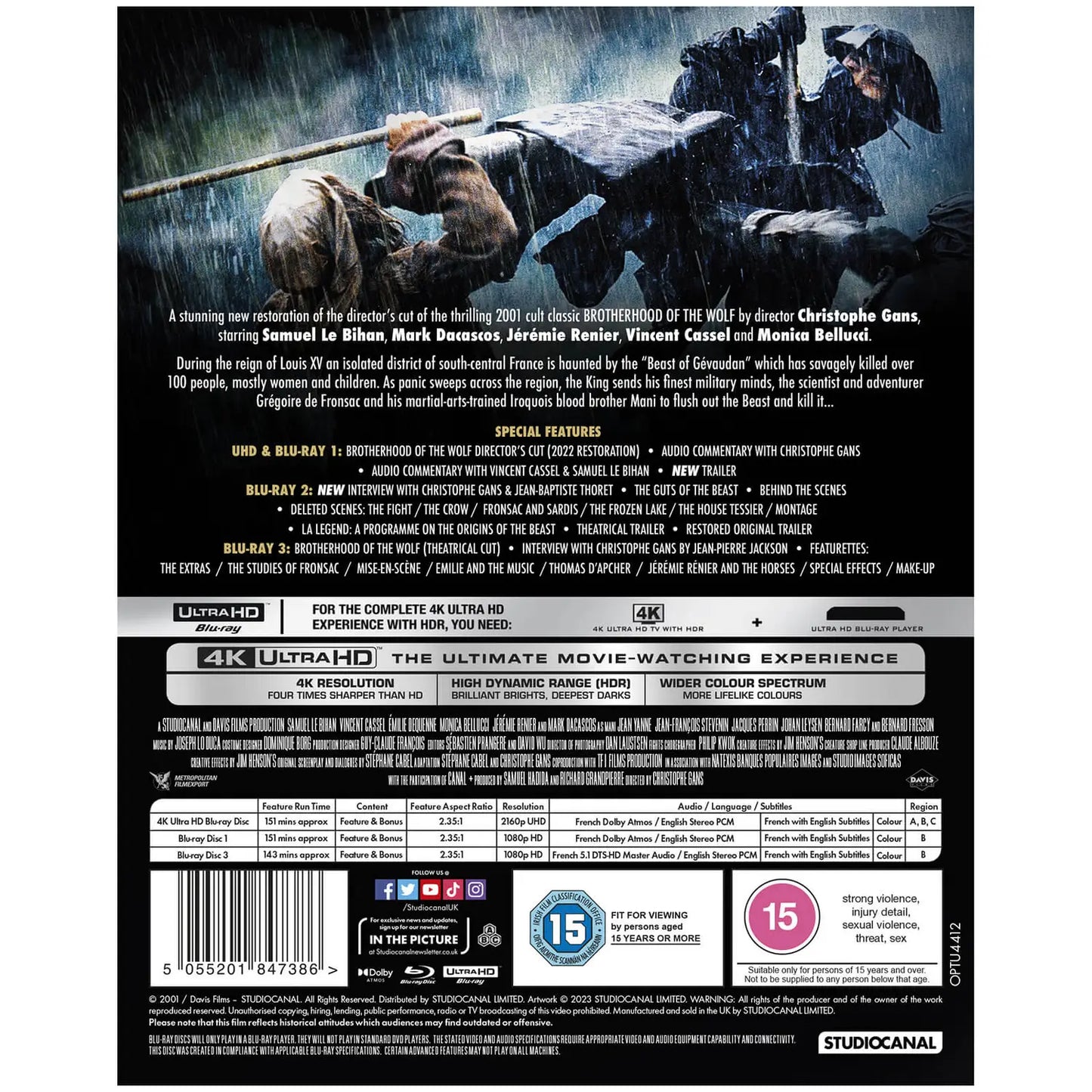 description
A stunning new restoration of the director's cut of the thrilling 2001 cult classic BROTHERHOOD OF THE WOLF by director Christophe Gans, starring Samuel Le Bihan, Mark Dacascos, Jérémie Renier, Vincent Cassel and Monica Bellucci.

During the reign of Louis XV an isolated district of south-central France is haunted by the "Beast of Gévaudan" which has savagely killed over 100 people, mostly women and children. As panic sweeps across the region, the King sends his finest military minds, the scientist and adventurer Grégoire de Fronsac and his martial-arts-trained Iroquois blood brother Mani to flush out the Beast and kill it...
Features
UHD and BLU-RAY 1
BROTHERHOOD OF THE WOLF Director's Cut (2022 restoration)
Audio Commentary with Christophe Gans
Audio Commentary with Vincent Cassel & Samuel Le Bihan
NEW Trailer
BLU-RAY 2
NEW Interview with Christophe Gans & Jean-Baptiste Thoret
The Guts of the Beast
Behind the scenes
Deleted Scenes:

The Fight
The Crow
Fronsac and Sardis
The Frozen Lake
The House Tessier
Montage

La Legend: a programme on the origins of The Beast
Theatrical Trailer
Restored Original trailer
BLU-RAY 3
BROTHERHOOD OF THE WOLF (Theatrical Cut) unrestored
Interview with Christophe Gans by Jean-Pierre Jackson
Featurettes:

The Extras
The Studies of Fronsac
Mise-en-scène
Emilie and the music
Thomas D'Apcher
Jérémie Rénier and the horses
Special effects
Make-up
This is a UK Import. The 4K UHD disc is region free. The Blu-ray discs are region B locked and will require a multi-regional player.