Regular price
$54.98 USD
Sale price
$36.99 USD
Unit price
per
Sale
Sold out
View full details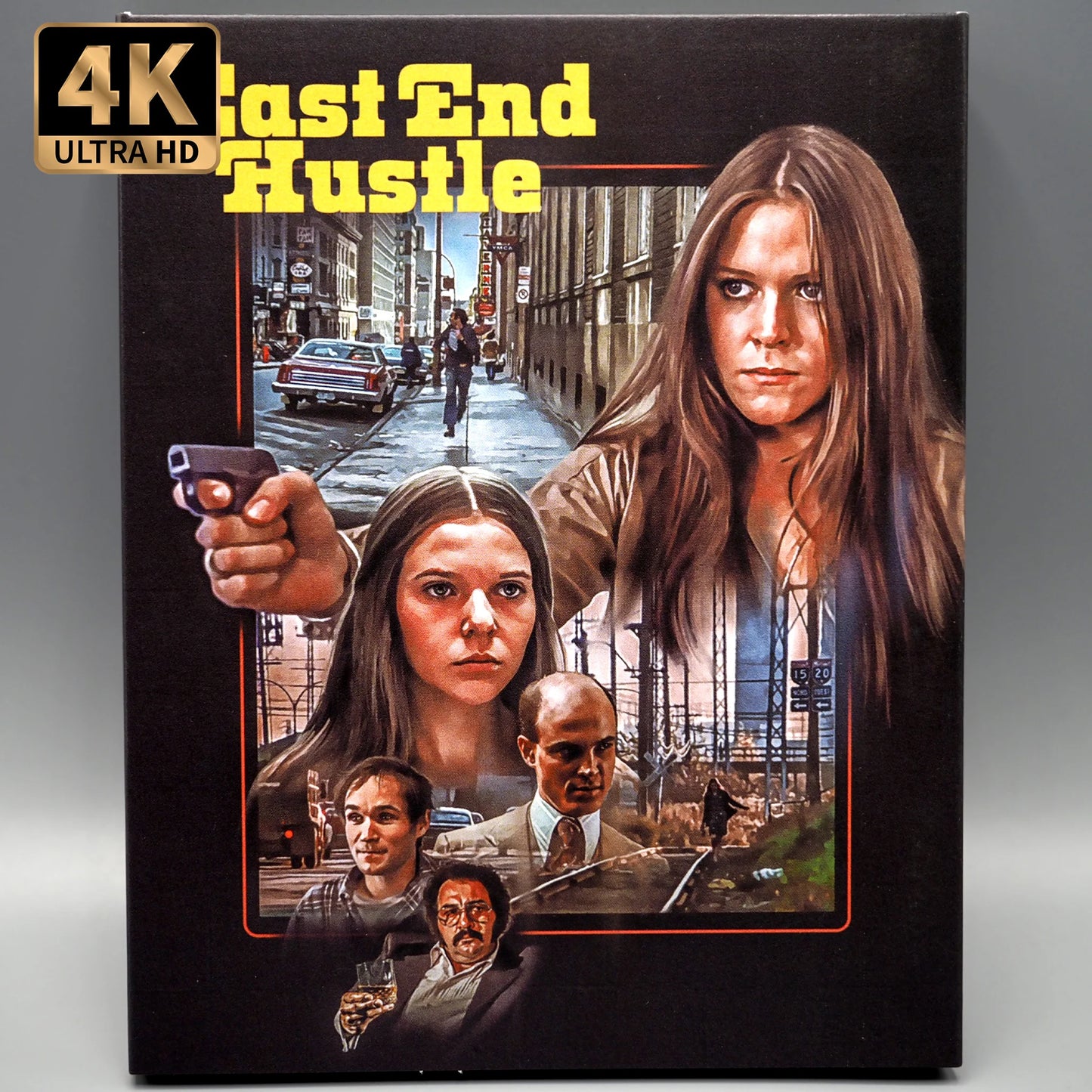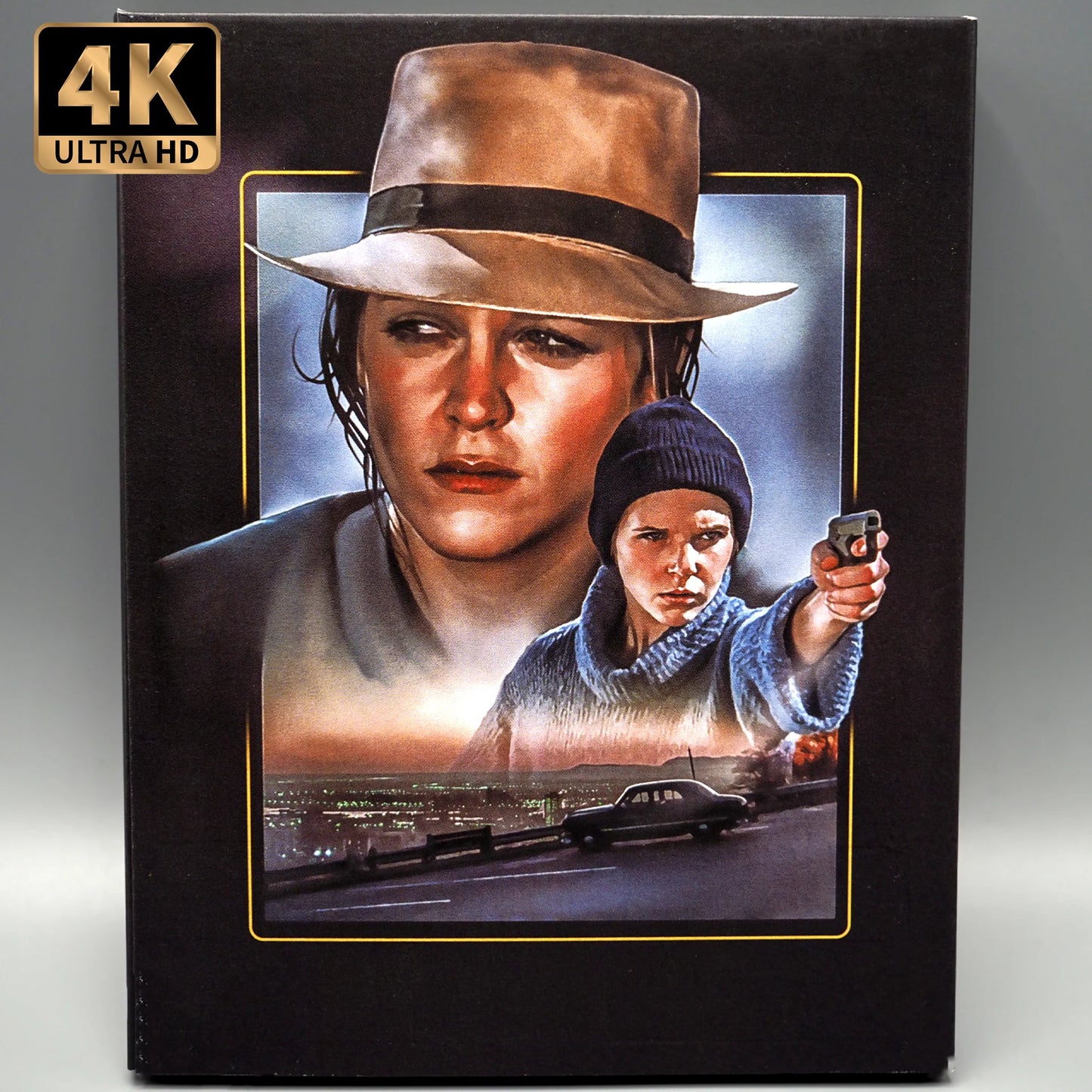 description
This special limited edition spot gloss slipcover (designed by Chris Barnes) is limited to 2,000 units.
Cindy was a hooker trapped in the East End Hustle.
Now she's getting revenge on those who treated her like dirt.
Cindy (Born for Hell's Andrée Pelletier) is outraged by the sadism of her pimp boyfriend Dan (Ghost Story's Miguel Fernandes), so she turns her back on him and her seedy profession. As he attempts to lure her back, she doubles down on her rebellion by liberating new recruit Marianne (Bingo's Anne-Marie Provencher) and giving safe haven to several of Dan's most prized employees, crippling his business. As this gang of frustrated sex workers waits for the dust to settle, Dan grows incensed, escalating the dispute into a full-blown war. Leaning into his mafia connections and insatiable appetite for violence, Dan orders vicious retaliation… but Cindy has some vengeful tricks up her sleeve.
An unsung Canadian exploitation classic originally brought to American screens by Lloyd Kaufman's Troma Entertainment, East End Hustle is a sordid crime saga that finds an unexpected balance of horror and humanity. Reuniting director Frank Vitale with his key collaborators from the acclaimed Montreal Main, this gritty, unblinking revenge saga anticipates future genre staples like Ms .45 and The Ladies Club. Fueled by an urgent sense of danger and a memorably funky, synth-laden score by noted screenwriter Len Blum (Meatballs), East End Hustle is a '70s genre gem like no other. 
Directed by: Frank Vitale
Starring: Andrée Pelletier, Anne-Marie Provencher, Miguel Fernandes, Allan Moyle, Beverly Murray, Joe Mattia
1976 / 91 min / 1.85:1 / English DTS-HD MA 1.0
Additional info:
4K Ultra HD / Region A Blu-ray Set

4K UHD presented in High-Dynamic-Range

Newly scanned and restored in 4K from the 35mm original camera negative by Canadian International Pictures with sound transferred from the 35mm optical track

Audio commentary featuring Paul Corupe of Canuxploitation.com and film historian Jason Pichonsky

East End Director (2023, 18 min.) – New interview with writer-director Frank Vitale

The Art Bug (2023, 8 min.) – Vitale on Montreal Main and his career before East End Hustle

East End Troma (2023, 14 min.) – New interview with distributor Lloyd Kaufman

Kaufman's Canada (2023, 5 min.) – Kaufman reflects on his Canadian connections

Renegade Films (2023, 10 min.) – New interview with writer Bill Brownstein on Cinépix and its co-founder John Dunning

Audio interview with composer Len Blum (2023, 15 min.)

Theatrical trailer

Booklet featuring a new essay by Alexandra Heller-Nicholas

Reversible cover artwork

English SDH subtitles