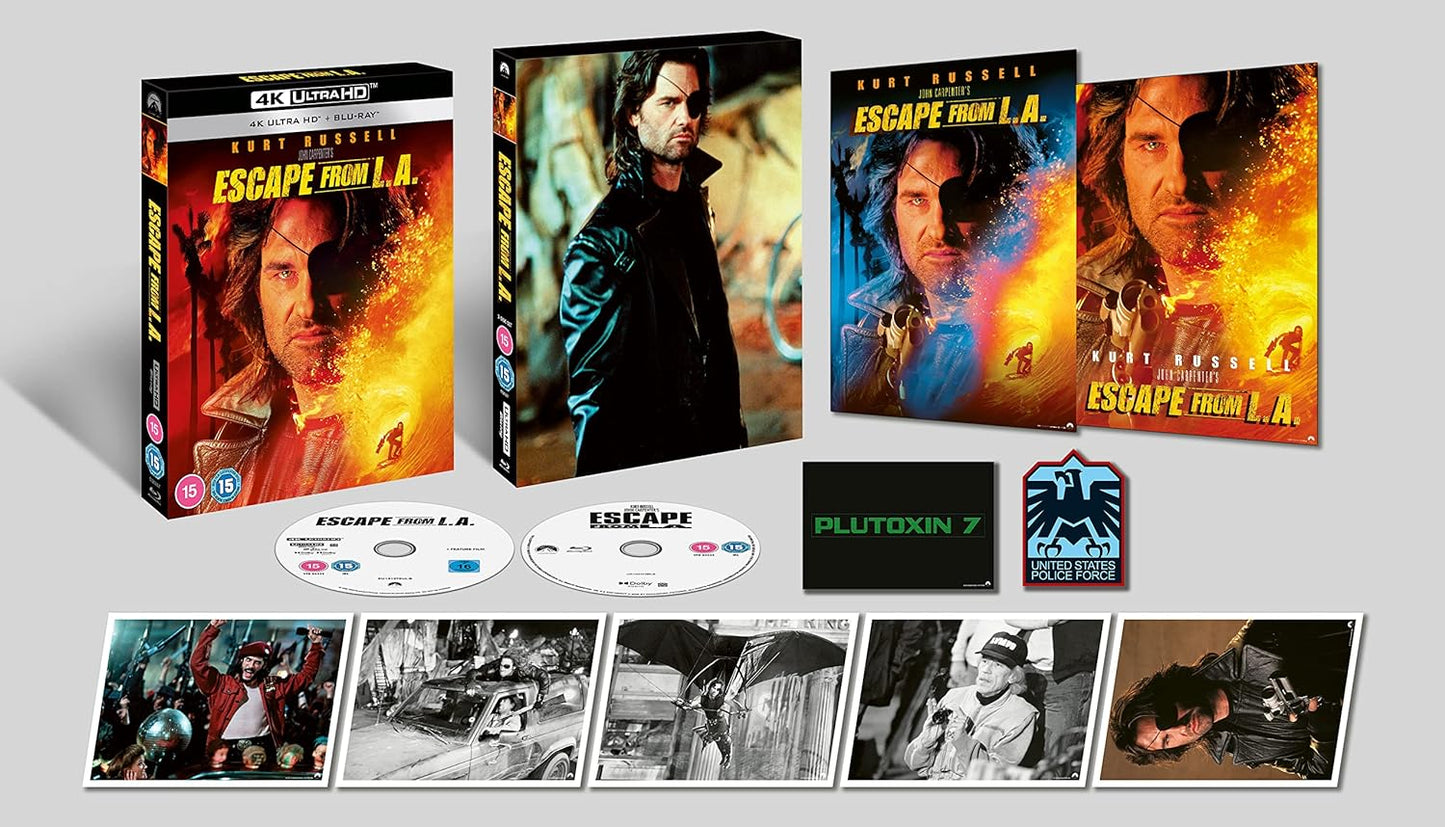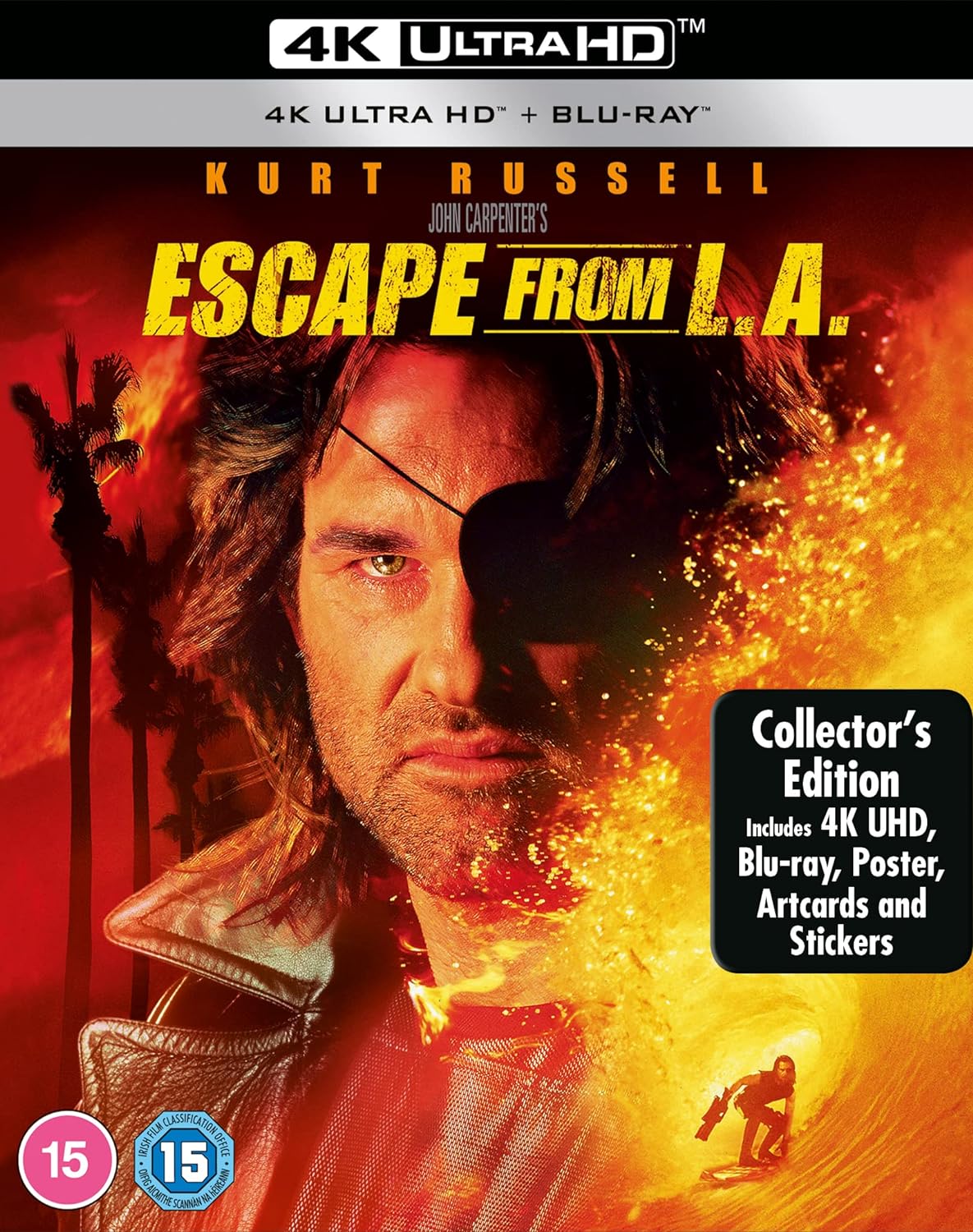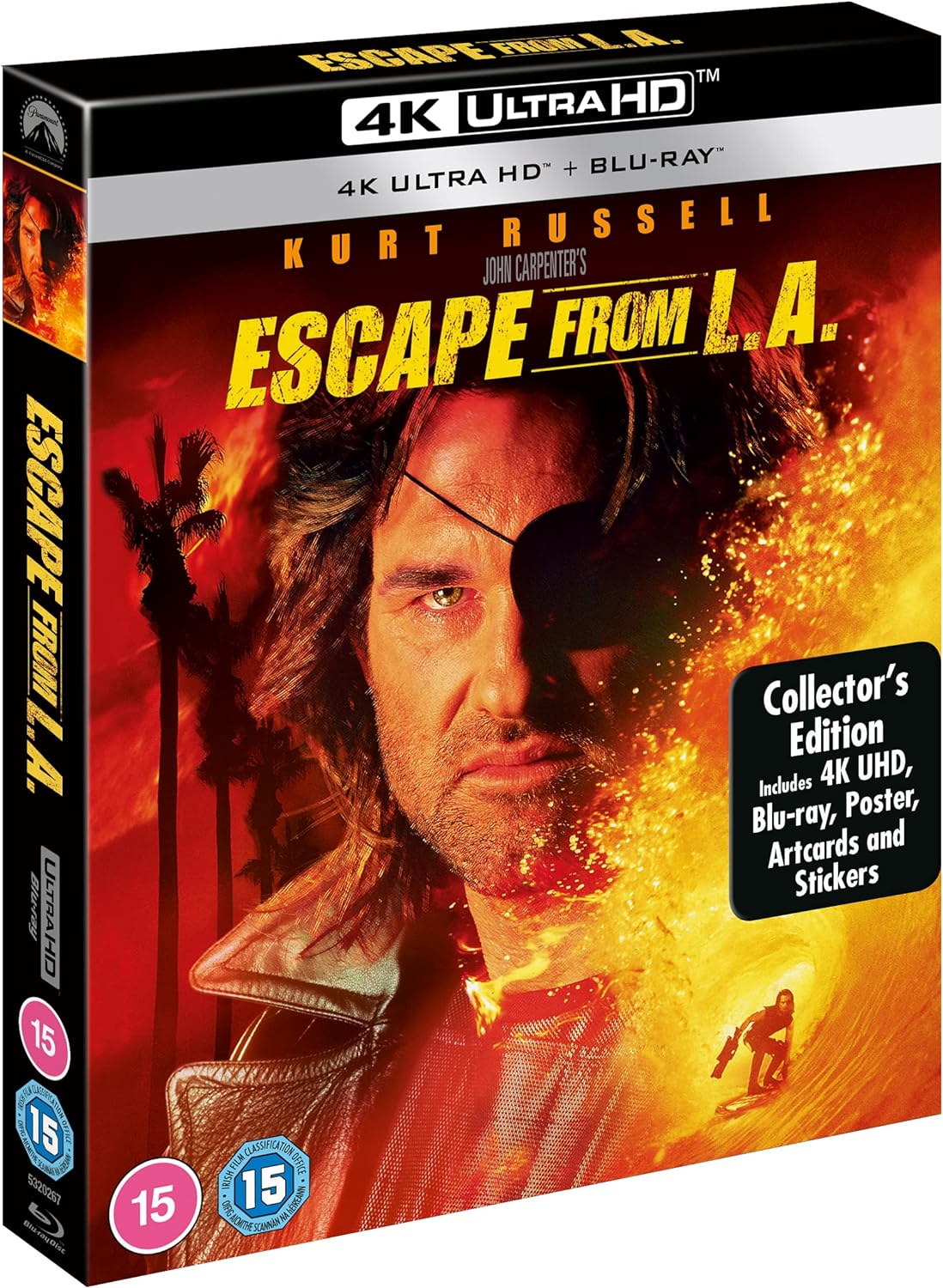 description
Snake Plissken is back in the high-octane West Coast sequel to ESCAPE FROM NEW YORK that returns Kurt Russell to the iconic role and filmmakers John Carpenter and Debra Hill for post-apocalyptic action. After a 9.6 quake levels most of Los Angeles, Snake is called to wade through the ruins to retrieve a doomsday device.
Now, more explosive than ever on 4K Ultra HD, this outrageous thriller finds Snake surfing Wilshire Blvd., shooting hoops at the Coliseum, dive-bombing the Happy Kingdom theme park, and mixing it up with a wild assortment of friends, fiends and foes from a supporting cast that includes Steve Buscemi, Peter Fonda, Pam Grier, Stacy Keach, Cliff Robertson and Bruce Campbell.
This Limited Edition version includes 2 stickers, 5 art cards and a double-sided poster.
This a UK Import. The 4K disc is region free. The Blu-ray is region B and requires a multi-regional capable player.