Regular price
$34.98 USD
Sale price
$24.99 USD
Unit price
per
Sale
Sold out
View full details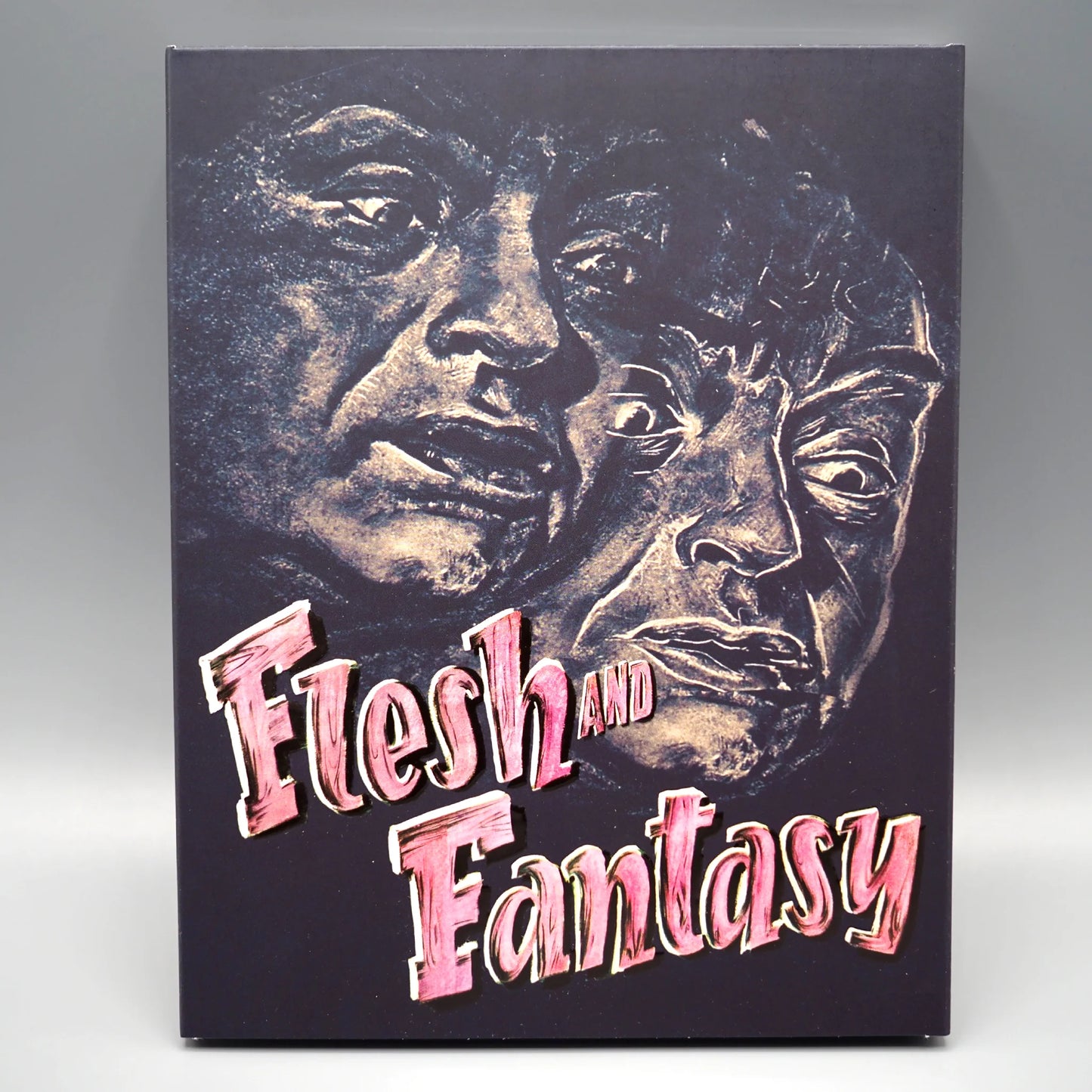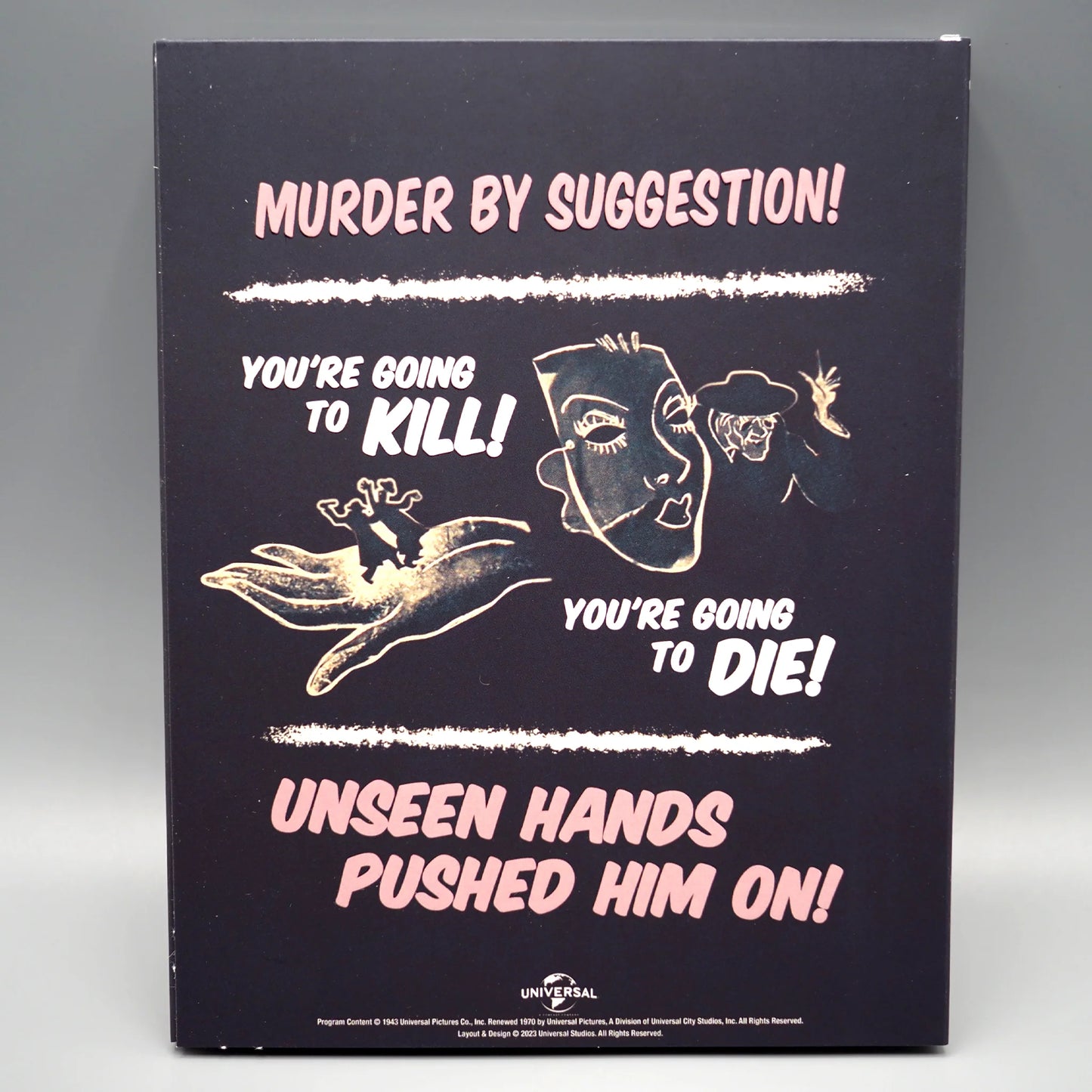 description
This special limited edition spot gloss slipcover (designed by Earl Kessler Jr.) is limited to 4,000 units.
A trilogy of tales of love and death.
First, a drowning during Mardi Gras leads to a bitter woman's masked reckoning. Next, an upstanding citizen is driven to madness and murder by a palm reader's prophesy. Finally, a circus tightrope walker is haunted by dreams of a mysterious woman and his own death.
One of the first horror anthology films made by an American studio – and two years before DEAD OF NIGHT – award-winning director Julien Duvivier (PÉPÉ LE MOKO) delivers FLESH AND FANTASY, three strange and at times surreal stories of the supernatural with an all-star cast that includes Edward G. Robinson (Soylent Green), Barbara Stanwyck (Double Indemnity), and Charles Boyer (Gaslight), who also co-produced. Stunningly photographed by Oscar® winner Stanley Cortez (THE MAGNIFICENT AMBERSONS, THE NIGHT OF THE HUNTER) and lushly scored by Oscar® nominee Alexander Tansman, Vinegar Syndrome Labs presents the Blu-ray debut of this landmark in 1940s genre filmmaking, newly restored in 2K and featuring insightful critical appreciations along with rare archival materials.
Directed by: Julien Duvivier
Starring: Edward G. Robinson, Barbara Stanwyck, Charles Boyer, Betty Field, Robert Cummings
1943 / 94 min / 1.37:1 / English Mono
Additional info:

Region A Blu-ray
Newly scanned & restored in 2K from its 35mm dupe negative
Brand new commentary track with film historian / author Barry Forshaw and film critic / author Kim Newman
"Fate News or The Dark world of Julien Duvivier" - a featurette with French film director Christophe Gans
Video trailer
Reversible sleeve artwork
English SDH subtitles