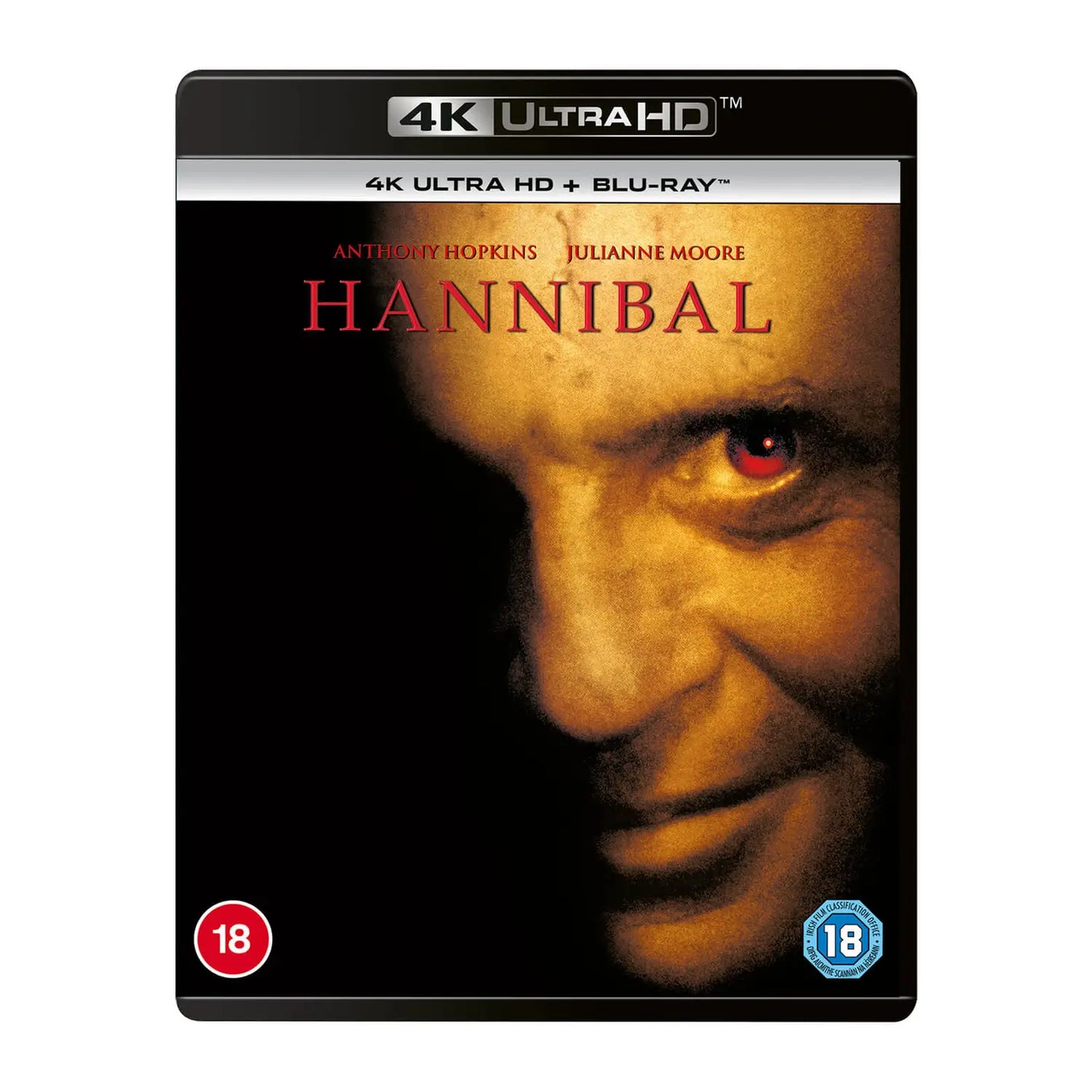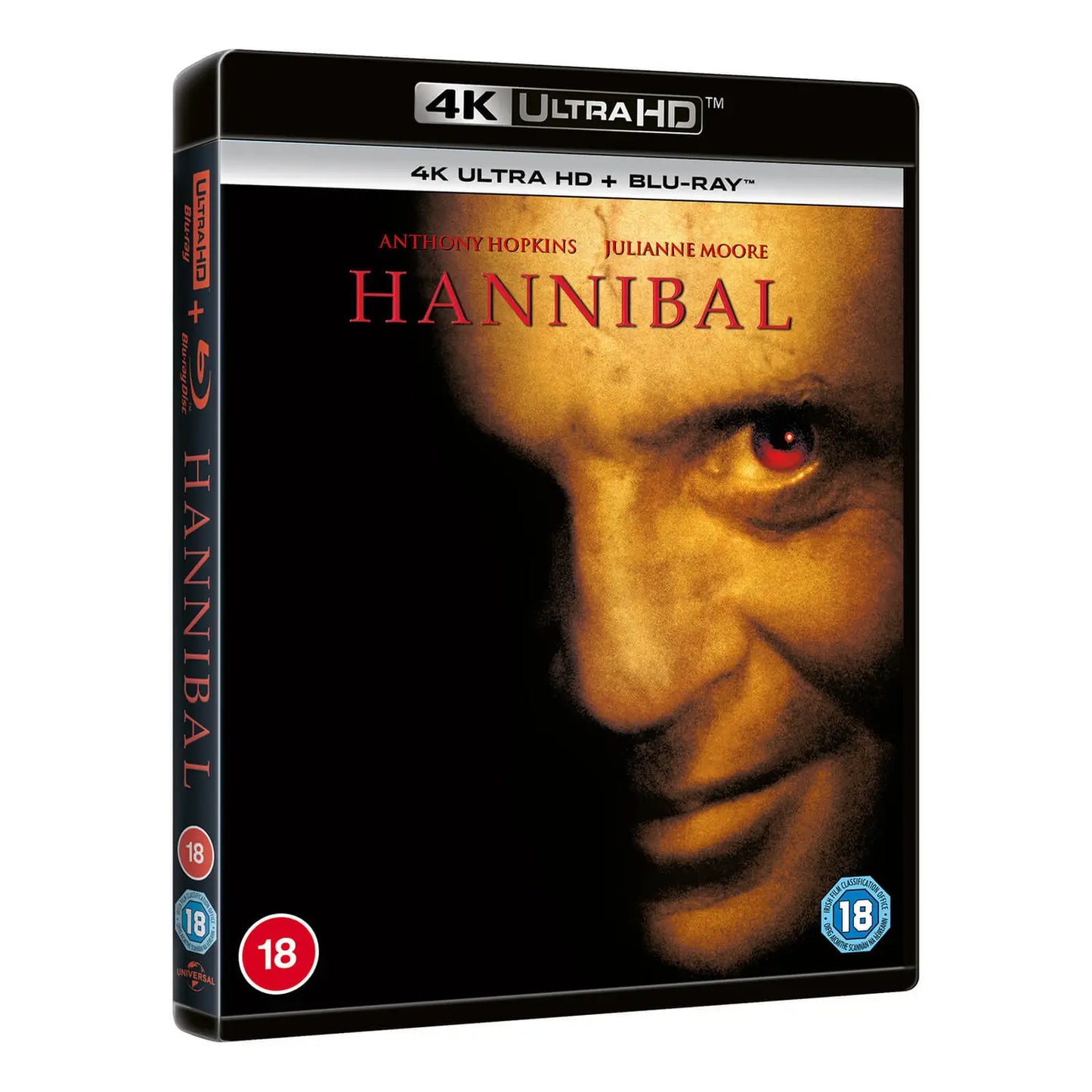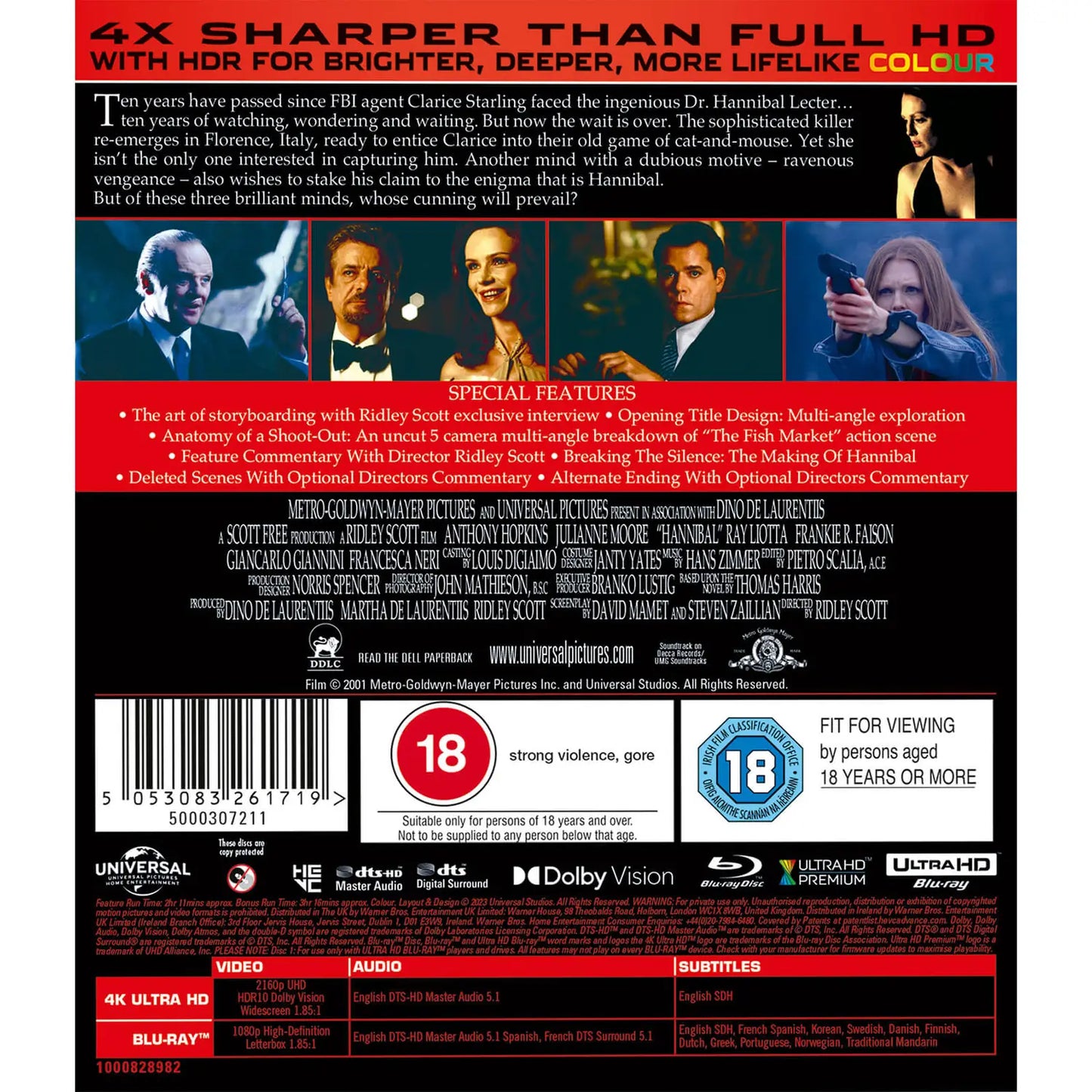 description
Ten years have passed since FBI agent Clarice Starling faced the ingenious Dr. Hannibal Lecter… ten years of watching, wondering and waiting. But now the wait is over. The sophisticated killer re-emerges in Florence, Italy, ready to entice Clarice into their old game of cat-and-mouse. Yet she isn't the only one interested in capturing him. Another mind with a dubious motive – ravenous vengeance – also wishes to stake his claim to the enigma that is Hannibal. But of these three brilliant minds, whose cunning will prevail?
Bonus Material
• The art of storyboarding with Ridley Scott exclusive interview 
• Opening Title Design: Multi-angle exploration
• Anatomy of a Shoot-Out: An uncut 5 camera multi-angle breakdown of "The Fish Market" action scene
• Feature Commentary with Director Ridley Scott
 • Breaking The Silence: The Making Of Hannibal
• Deleted Scenes with Optional Directors Commentary • Alternate Ending with Optional Directors Commentary
This is a UK Import.  The 4K UHD is region free.  The Blu-ray is region B and requires a multi-regional player.