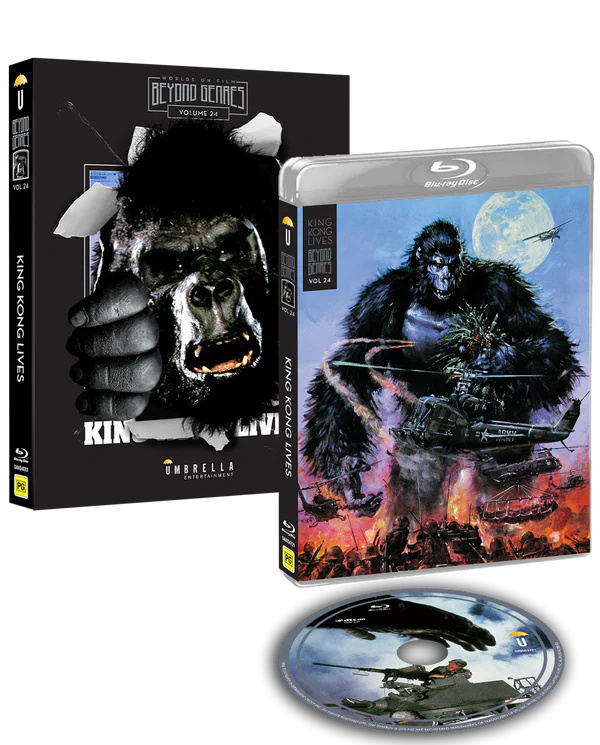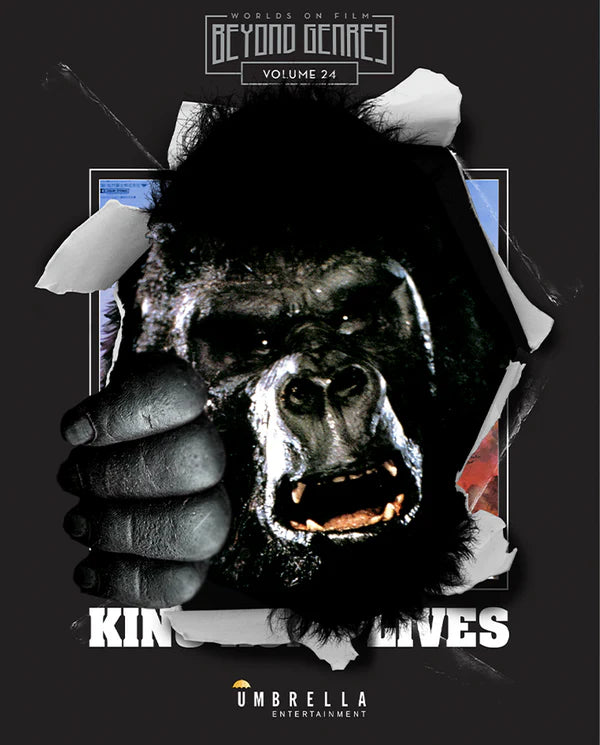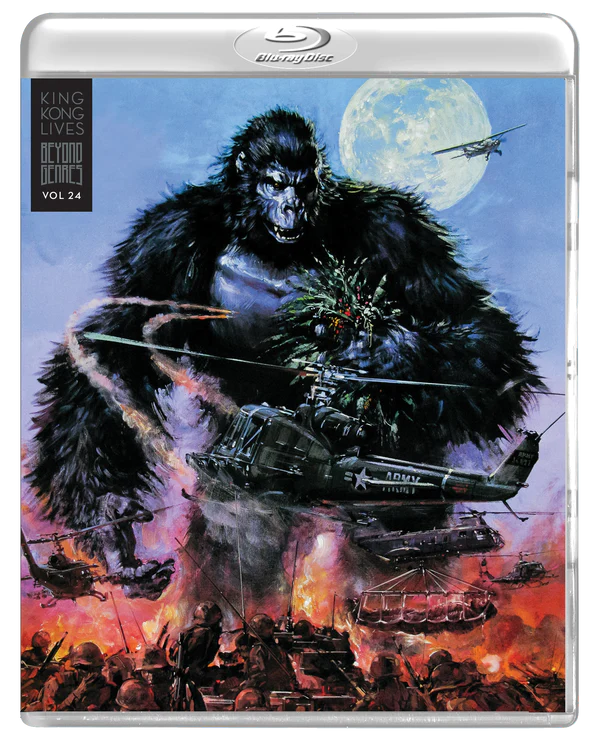 description
The mythology of Kong continues in the world-first Blu-ray release of KING KONG LIVES, the sequel to Dino DeLaurentis' highly successful 1976 reimagining starring Linda Hamilton (Terminator), Brian Kerwin (Murphy's Romance) and John Ashton (Beverly Hills Cop).

Picking up where the last film left off, Kong is being kept alive in a comatose state at the Atlantic Institute. Monitored by Dr. Amy Franklin (Linda Hamilton), it becomes clear that Kong will need an artificial heart if he is to survive, the problem being that he also desperately needs a blood transfusion. With none of the other known species of apes having the same blood type, adventurer Hank 'Mitch' Mitchell (Brian Kerwin) is recruited to traverse the darkest corners of the globe in search of match. He finds what he is looking for in the jungles of Borneo and returns stateside with an unexpected boon, Lady Kong. The resurrection of Kong is a success but when the mighty ape senses that a potential mate is near, he escapes, taking his new paramour with him. When the fanatical Colonel Nevitt (John Ashton) is brought in to retrieve the fugitive lovers but only manages to capture Lady Kong, all hell breaks loose. Can the world survive an enraged King Kong willing to destroy anything and everything that stands between him and his mate?
NEW! Audio Commentary by "King Kong: The History of a Movie Icon" author Ray Morton
NEW! Interview with Miniature Supervisior David M. Jones
NEW! John Guillermin Lives
A Video Essay on director John Guillermin by Stephen Vagg
Director: John Guillermin
Cast: Brian Kerwin; John Ashton; Linda Hamilton
This is a region free Australian release.