Regular price
$44.98 USD
Sale price
$29.99 USD
Unit price
per
Sale
Sold out
View full details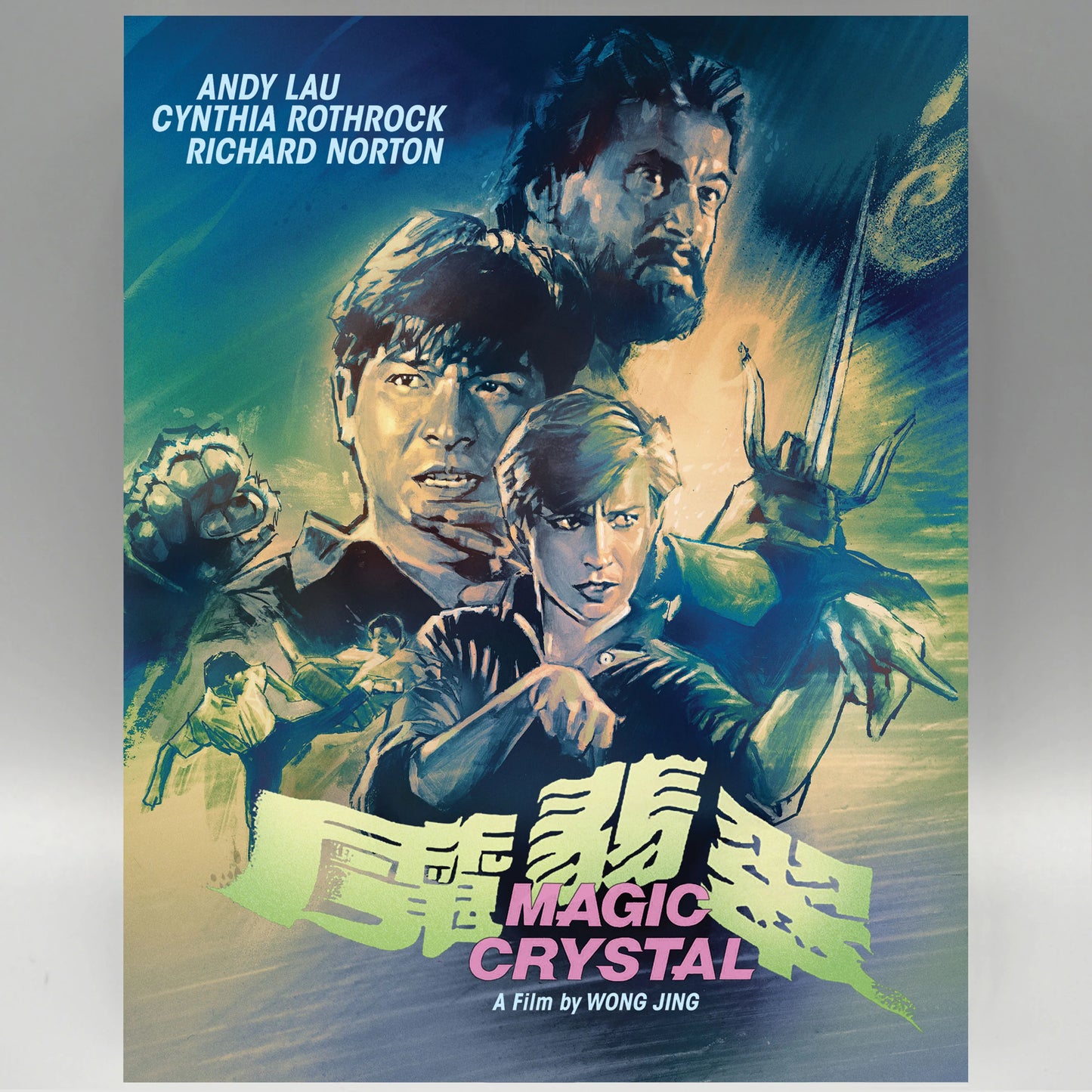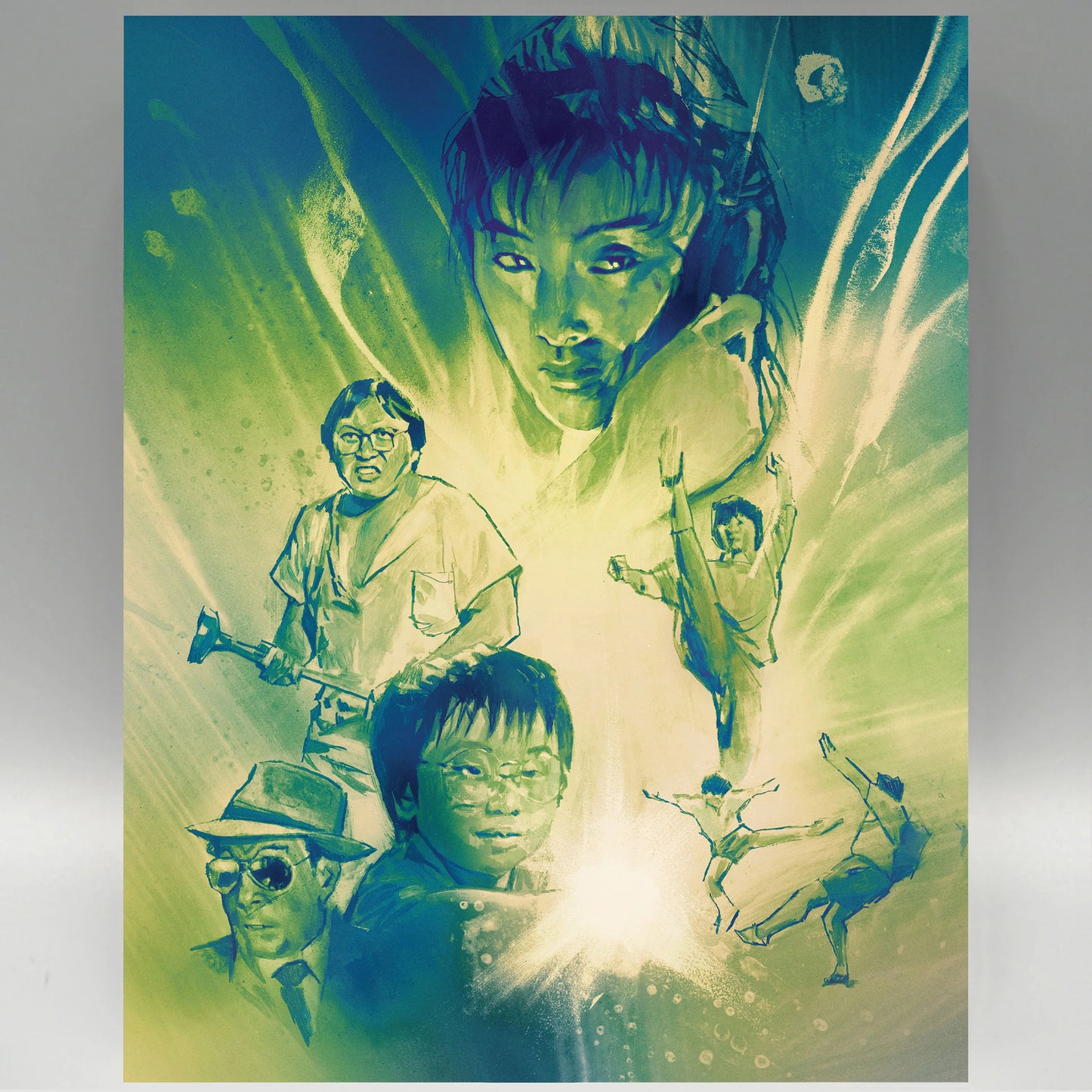 description
This slipcase edition (designed by Tony Stella) is strictly limited to 5,000 units.
Andy Lo and his comedic sidekick, Pancho, are freelance special agents who are called in by the Hong Kong police department when they have a mission that needs to be kept "off the books." One day, Andy receives a letter from a former colleague in need of help and, together with Pancho and Andy's young nephew, Bin Bin, heads to Greece on a secret mission masquerading as a vacation. After Andy's colleague is killed, Bin Bin accidentally ends up with a suitcase that contains a magical talking crystal. Soon, a group of KGB agents, lead by the sadistic Karov, are after Andy and his family in an attempt to retrieve this mysterious artifact. With the help of two Interpol Agents, Andy must stop the KGB and uncover the secret behind the magic crystal before it's too late.
MAGIC CRYSTAL is best described as an "everything but the kitchen sink" Hong Kong actioner, directed by the always outrageous, Wong Jing. Featuring elements of sci-fi, adventure, comedy, and of course kung-fu, MAGIC CRYSTAL remains one the most unique martial arts movies of the 80s, due to its blending of genre elements combined with some truly impressive martial arts choreography. Featuring one of Hong Kong's most famous stars, Andy Lau (House of Flying Daggers), in one of his early leading roles, as well as a who's who of international martial arts actors, including America's Cynthia Rothrock (Righting Wrongs), Hong Kong's Max Mok (Once Upon a Time in China 2), and Australia's Richard Norton (China O'Brien), as well as comedic performances by Kien Shih (Enter the Dragon), Taiwanese child star Bin Bin, and the director himself, Wong Jing, as Pancho. Vinegar Syndrome Archive is proud to present MAGIC CRYSTAL for the first time on Blu-ray in the U.S., newly scanned and exclusively restored for this release by Vinegar Syndrome from the original camera negative, and complete with all the martial arts mayhem one could ask for including a show-stopping fight scene between Cynthia Rothrock and frequent co-star Richard Norton.
Directed by: Wong Jing
Starring: Andy Lau, Cynthia Rothrock, Pak-Cheung Chan, Man Cheung, Bin Bin, Wong Jing, Richard Norton
1986 / 95 min / 1.85:1 / Cantonese & English Mono
Additional info:

Region A Blu-ray

Newly scanned & restored in 2K from its 35mm original camera negative

Presented in its original Cantonese language soundtrack with newly translated English subtitles, along with a English language dub track

Brand new and exclusive commentary track with film historians Frank Djeng and Ric Meyers

"Just Don't Kill Me" - a brand new interview with actress Cynthia Rothrock

"Bin-Bin on Magic Crystal" - a brand new interview with actor Wen "Bin Bin" Chao-Yu

16-page booklet with an essay by Erica Schultz

Original trailer

Double-sided poster

Reversible sleeve artwork

Newly translated English subtitles