Regular price
$59.98 USD
Sale price
$42.99 USD
Unit price
per
Sale
Sold out
View full details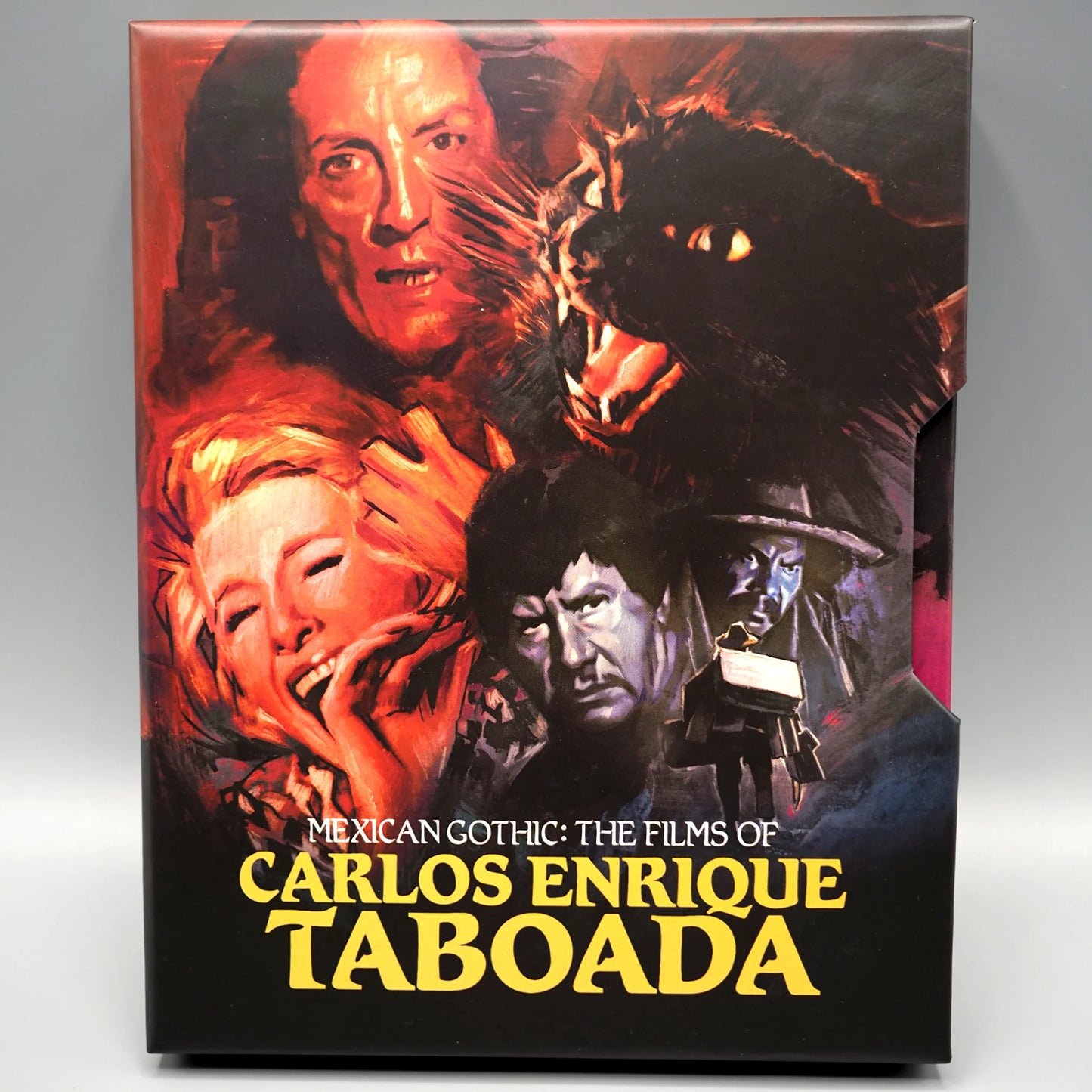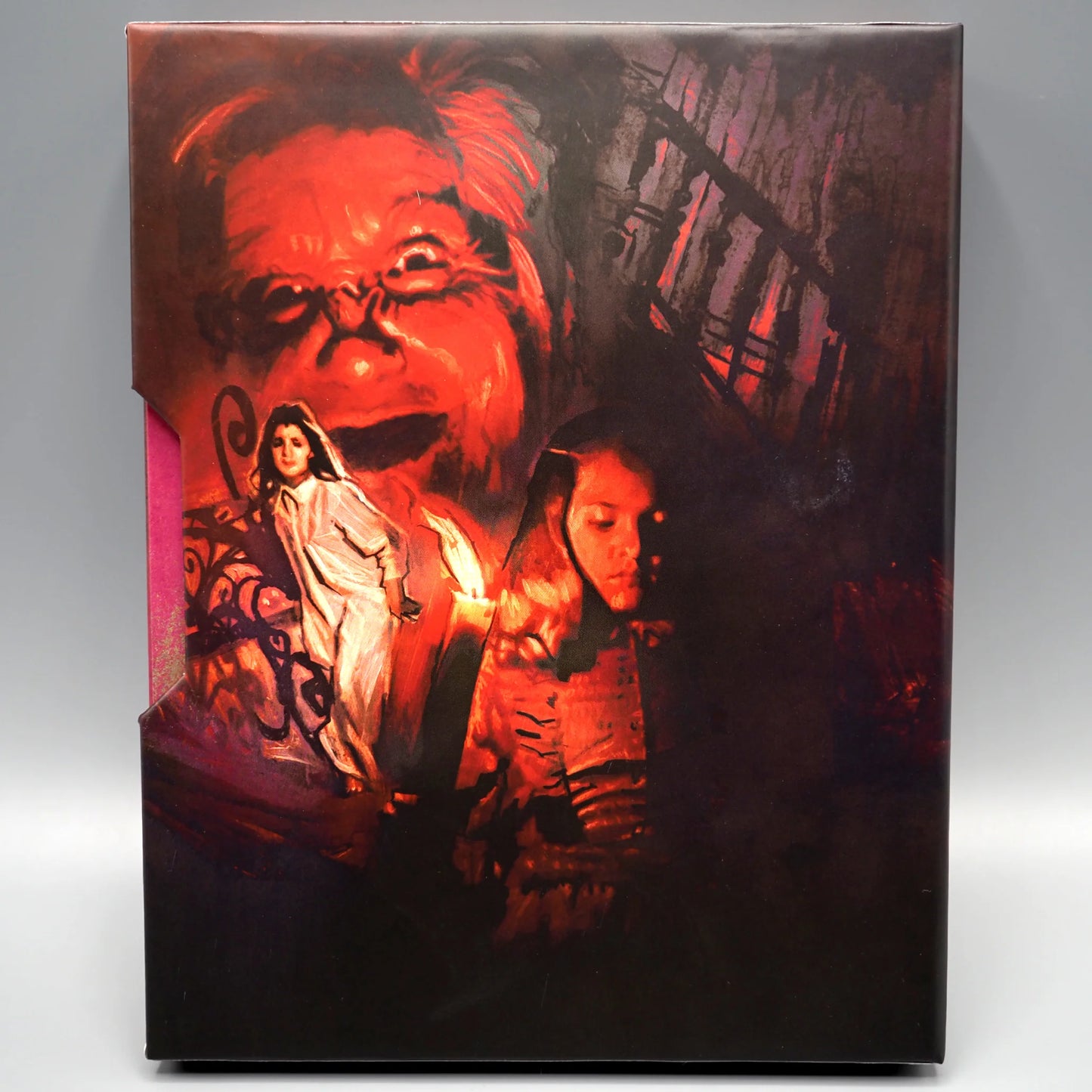 description
This special limited edition 2-disc Blu-ray set comes with a spot gloss hard slipcase + slipcover combo (designed by Tony Stella), includes a 40-page perfect bound book and is limited to 6,000 units. 
Bewitched children, revenge seeking spirits and murderous thieves. Revered in his country but criminally under-known outside of it, three of Mexican genre film master Carlos Enrique Taboada's most influential works are collected here for the first time on Blu-ray.
Poison for the Fairies:
When young Flavia arrives at her new school she is quickly befriended by Veronica. What starts out as an innocent friendship turns terrifying when Veronica reveals herself to be a Witch. Unsure of the truth, Flavia enters into a manipulative relationship as Veronica's accomplice as the line between what is real and imagined blurs and leads to a spiral of magic, death, sacrifice and murder!
Darker Than Night:
Ophelia has just learned of the death of her Aunt, whom she had never trusted. In a sinister twist of fate, she has now inherited her Aunt's estate, along with all of its tenants, living and dead. Inviting her three close friends along, Ophelia moves into the gothic house. But shortly after disregarding her Aunt's posthumous requests to care for Bequer, the house cat, their lives are turned upside down as horrors reveal themselves and a supernatural force starts to violently pick off the girls one by one!

Rapiña:
Woodcutter Porfirio has always accepted his meager existence, however one day while working in a remote, forested mountain, Porfirio is the sole witness to the crash of a luxury plane. Desperate to escape his circumstances, he seizes the opportunity to loot the wreckage with his neighbor and co-worker, Evodio. But soon, best laid plans lead to treachery and murder…
Few directors other than Taboada have left such a distinct footprint on Mexico's horror genre. These three films, with ample violence, wretched depravity and supernatural evil, adeptly place their horror to Mexican society and culture at large and all have been newly restored in 4K by Vinegar Syndrome from their original 35mm camera negatives!
Directed by: Carlos Enrique Taboada
Starring: Ana Patricia Rojo, Elsa María Gutiérrez, Leonor Llausás, Claudia Islas, Susana Dosamantes, Lucía Méndez, Helena Rojo, Pedro Armendáriz Jr., Ignacio López Tarso, Germán Robles, Norma Lazareno, Rosenda Monteros
1975-1986 / 305 min (combined) / 1.85:1 / Spanish Mono with English subtitles

Additional info:
2-Disc Region Free Blu-ray Set

Newly scanned & restored in 4K from their 35mm original camera negatives




Presented in their original Spanish language soundtracks with newly translated English subtitles




Poison For the Fairies - video essay with genre film scholar Valeria Villegas (14 min)




Darker than Night - video essay with genre film scholar Valeria Villegas (15 min)




Rapiña - video essay with genre film scholar Valeria Villegas (15 min)




Reversible sleeve artwork




Newly translated English subtitles