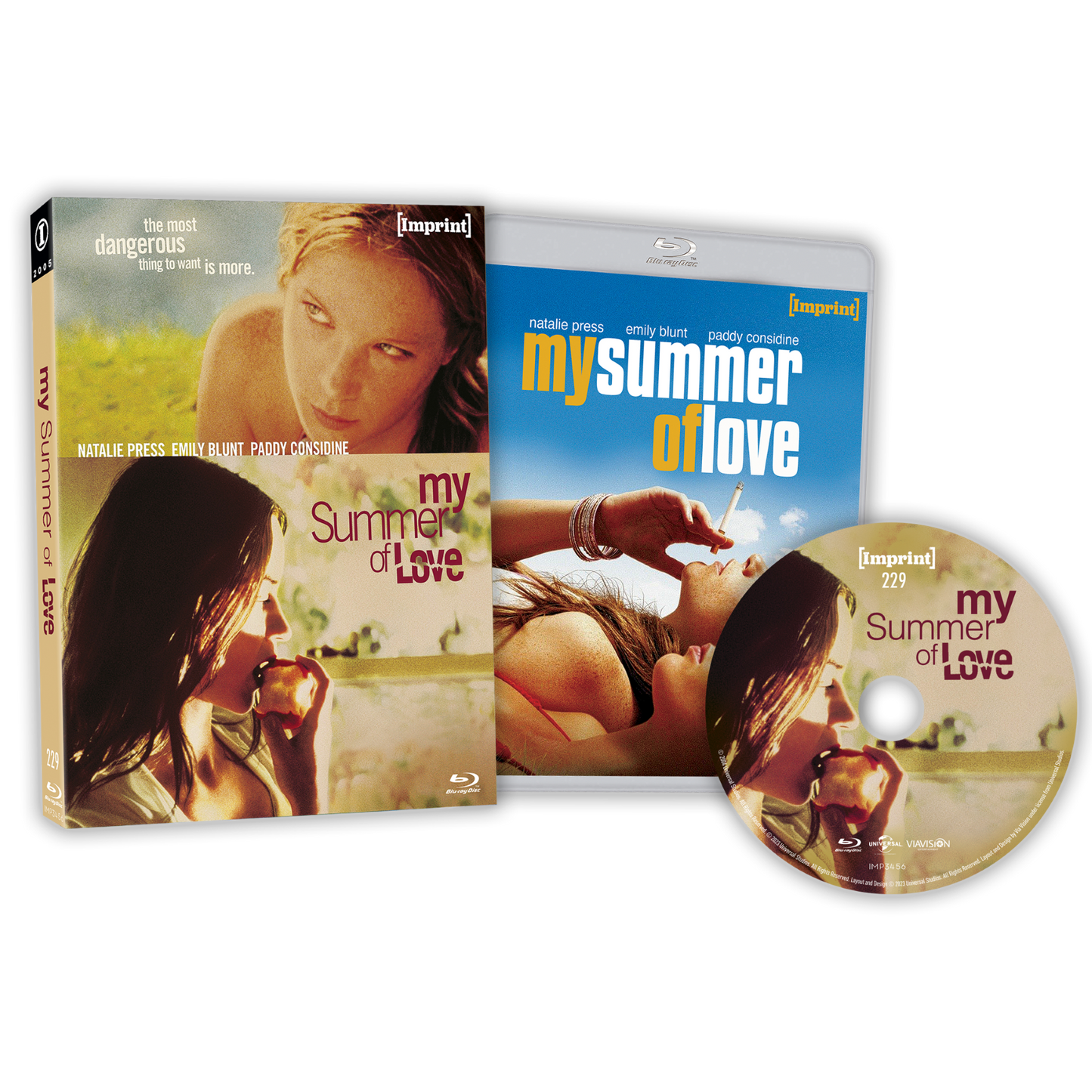 description
THE MOST DANGEROUS THING TO WANT IS MORE.

Kindred spirits from different worlds become entangled together one volatile summer in this passionate, psychological thriller. Local girl Mona (Natalie Press) is naive, reckless and filled with yearning for something more in life. Tamsin (Emily Blunt) is spoiled and bored and trying to escape the confines of her prep-school existence when she draws Mona into her fantasy world. But what started as a magical friendship soon becomes laced with deception and danger.
My Summer of Love was met with critical acclaim on its release in 2004 and was nominated for 5 BFI awards and won the BAFTA for Best film in 2005.
Starring Natalie Press, Emily Blunt, and Paddy Considine.
Worldwide debut on Blu-ray.
Special Features and Technical Specs:
1080p High-definition presentation on Blu-ray from a 4K scan
Audio Commentary by director Pawel Pawlikowski
Deleted scenes
B-roll footage
Interviews with actors Paddy Considine, Natalie Press, Emily Blunt and director Pawel Pawlikowski
Theatrical Trailer
Aspect Ratio 1.85:1
Audio English DTS HD 5.1 Surround + LPCM 2.0 Stereo
Optional English HOH subtitles
Limited Edition slipcase on the first 1500 copies with unique artwork
This is a region free Australian Import.