Regular price
$34.97 USD
Sale price
$21.99 USD
Unit price
per
Sale
Sold out
View full details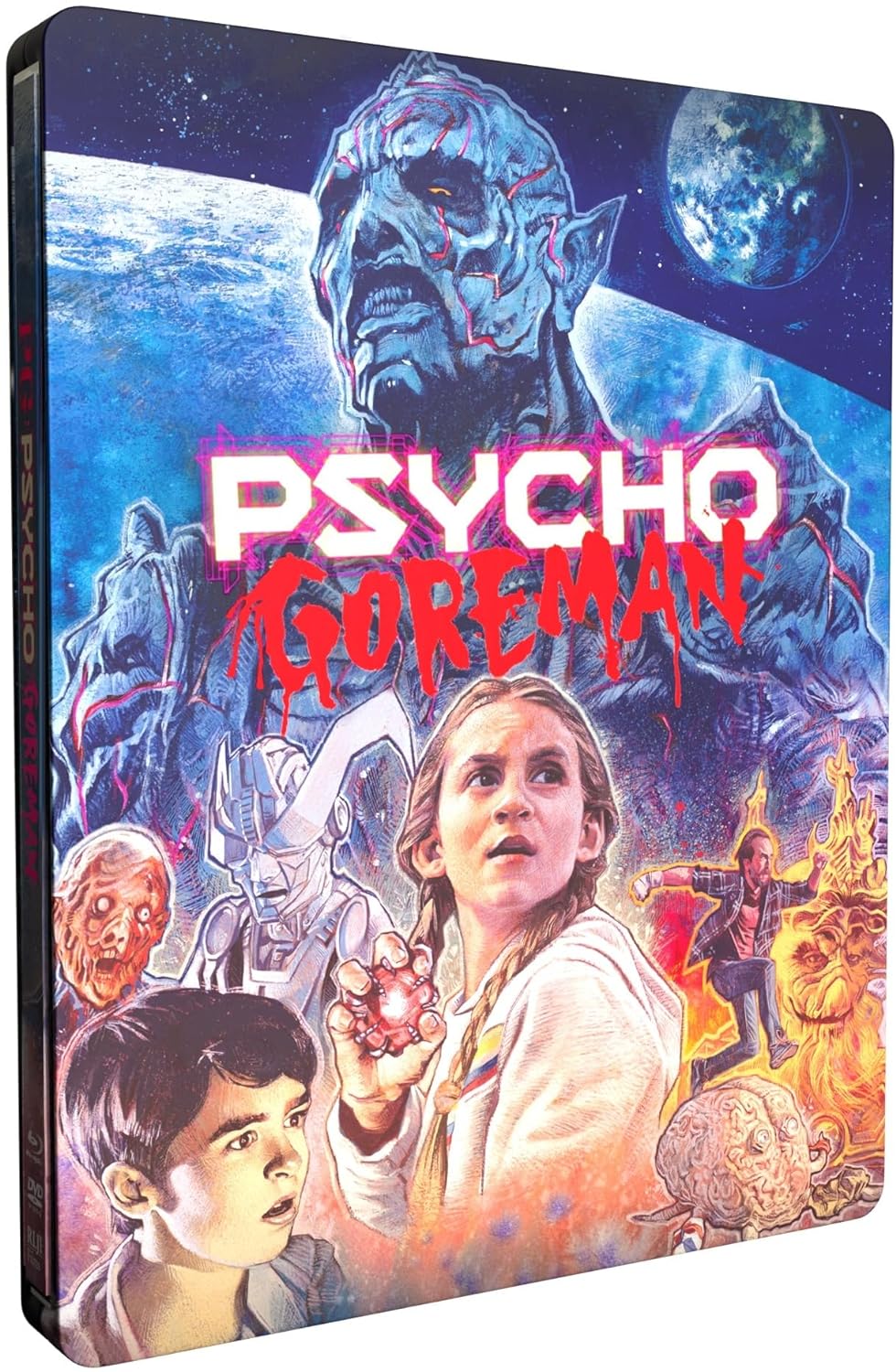 description
Ultra-violent comedy/adventure now available in limited-edition STEELBOOK!

Siblings Mimi and Luke unwittingly resurrect an ancient alien overlord who was entombed on Earth millions of years ago after a failed attempt to destroy the universe. They nickname the evil creature Psycho Goreman (or PG for short) and use the magical amulet they discovered to force him to obey their childish whims.
Astron 6 alumni Steven Kostanski follows up his acclaimed 2016 Lovecraftian love letter THE VOID with this light-hearted yet ultra-violent slice of cosmic comedy/adventure.