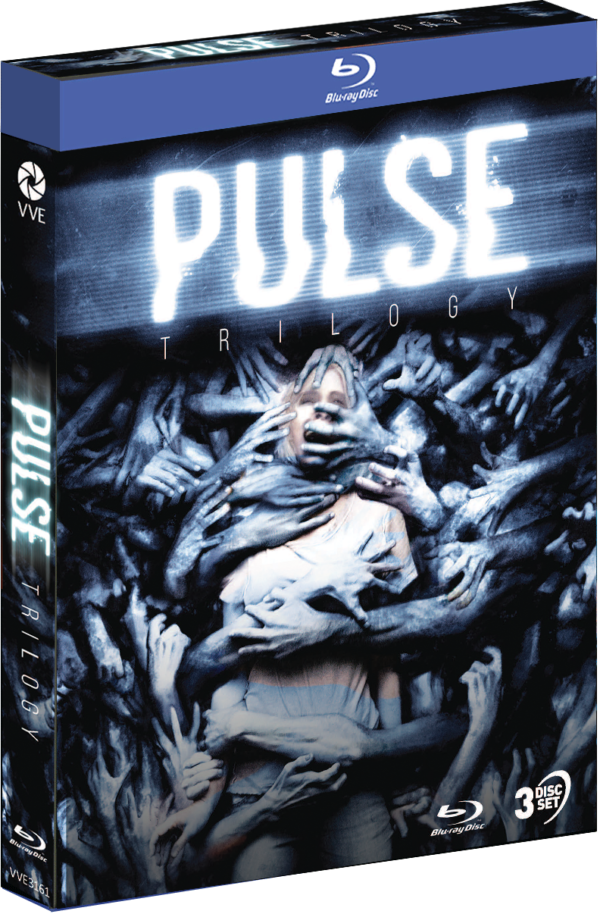 description
THE CHILLING HORROR TRILOGY BASED ON THE 2001 JAPANESE FILM.

PULSE
After her boyfriend dies tragically, a psychology student (Kristen Bell) and her friends begin receiving unsettling e-mails and video messages. After a number of disappearances across campus, she teams up with a computer hacker (Ian Somerhalder) to shut down the deadly force before it spreads to the rest of the world.
PULSE 2
The dead have found a way back to our world — through cell phones and Wi-Fi — and the human survivors have taken to remote areas to escape. When a young girl goes missing, her brother, father and mother must cross a city of dead to learn the terrifying truth.
PULSE 3
Seven years after the last attack by the "soulless ghosts" who haunted the human race, the world is left void of all deadly electronics that almost destroyed it… or so we thought. Living a primitive existence on the outskirts of the city, humans are surviving without any trace of technology. That is until 16-year-old Justine enters the city and, letting her curiosity get the better of her, opens a working laptop and unknowingly unleashes the most terrifying attack the survivors have ever faced.
Special Features:
PULSE
Audio commentary by Director Jim Sonzero and Makeup Effects Designer Gary Tunnicliffe
Audio commentary by Producers Mike Leahy and Joel Soisson, Actor Samm Levine, Visual Effects
Supervisor Kevin O'neill, Editor Kirk Morri and Line Producer Ron Vecchiarelli
Deleted / Alternate Scenes
Creating The Fear: The Magic of Pulse
The Visual Effects of Pulse
Pulse and The Paranormal
Theatrical Trailer
PULSE 2
Audio commentary by Writer/Director Joel Soisson, Producer Michael Leahy, Co-Producer Christian Agypt,
Line Producer Ron Vecchiarelli, Editor Kirk Morri, Makeup Effects Supervisor Gary J. Tunnicliffe & Visual
Effects Supervisor Kevin O'neill
Deleted Scenes
A Sneak Peek at Pulse 3
PULSE 3
Audio commentary by Writer/Director Joel Soisson, Producer Michael Leahy, Actress Brittany Finamore &
Editor Kirk Morri
Pulse 3: Behind-The-Scenes
This is a region free Australian Import.