Regular price
$49.98 USD
Sale price
$32.99 USD
Unit price
per
Sale
Sold out
View full details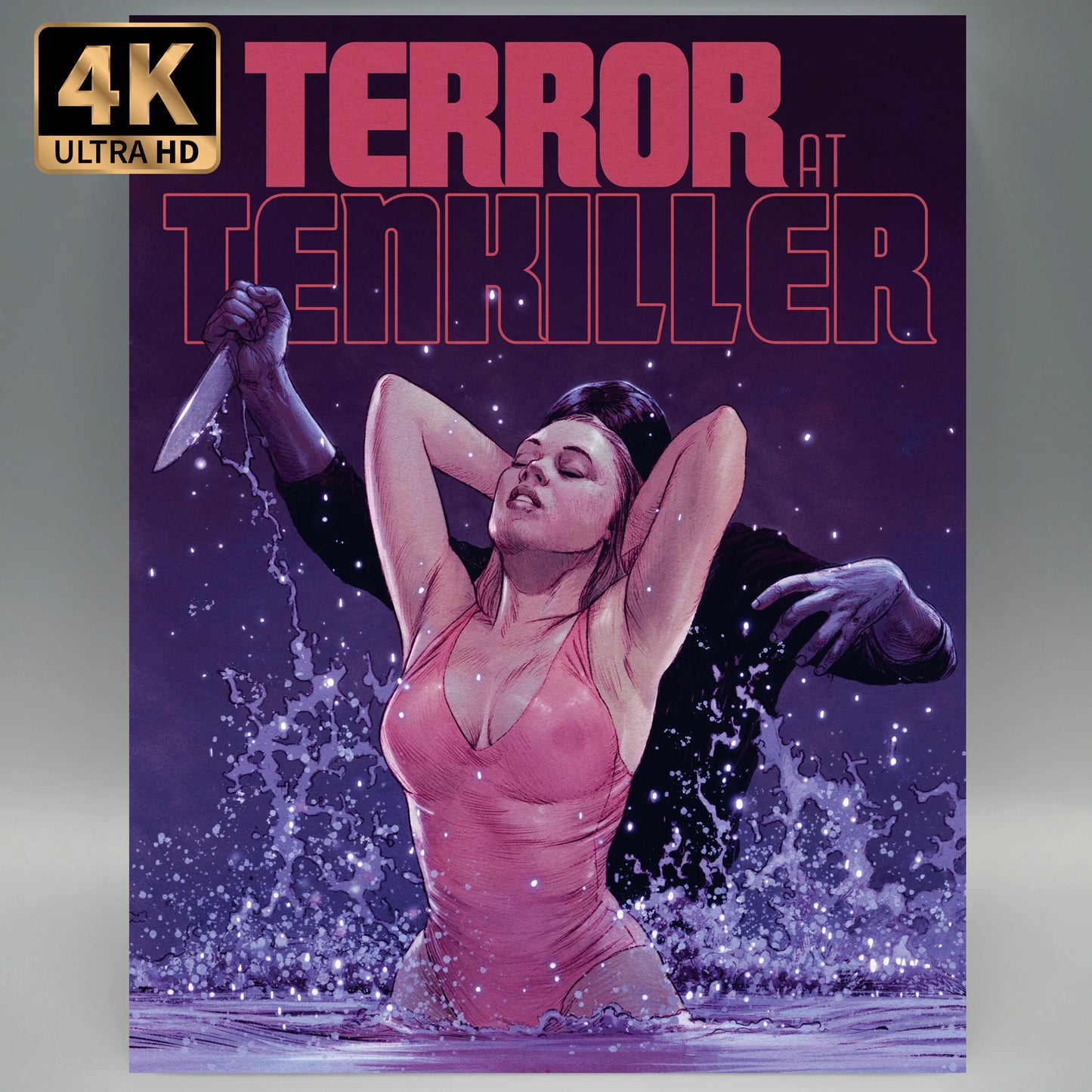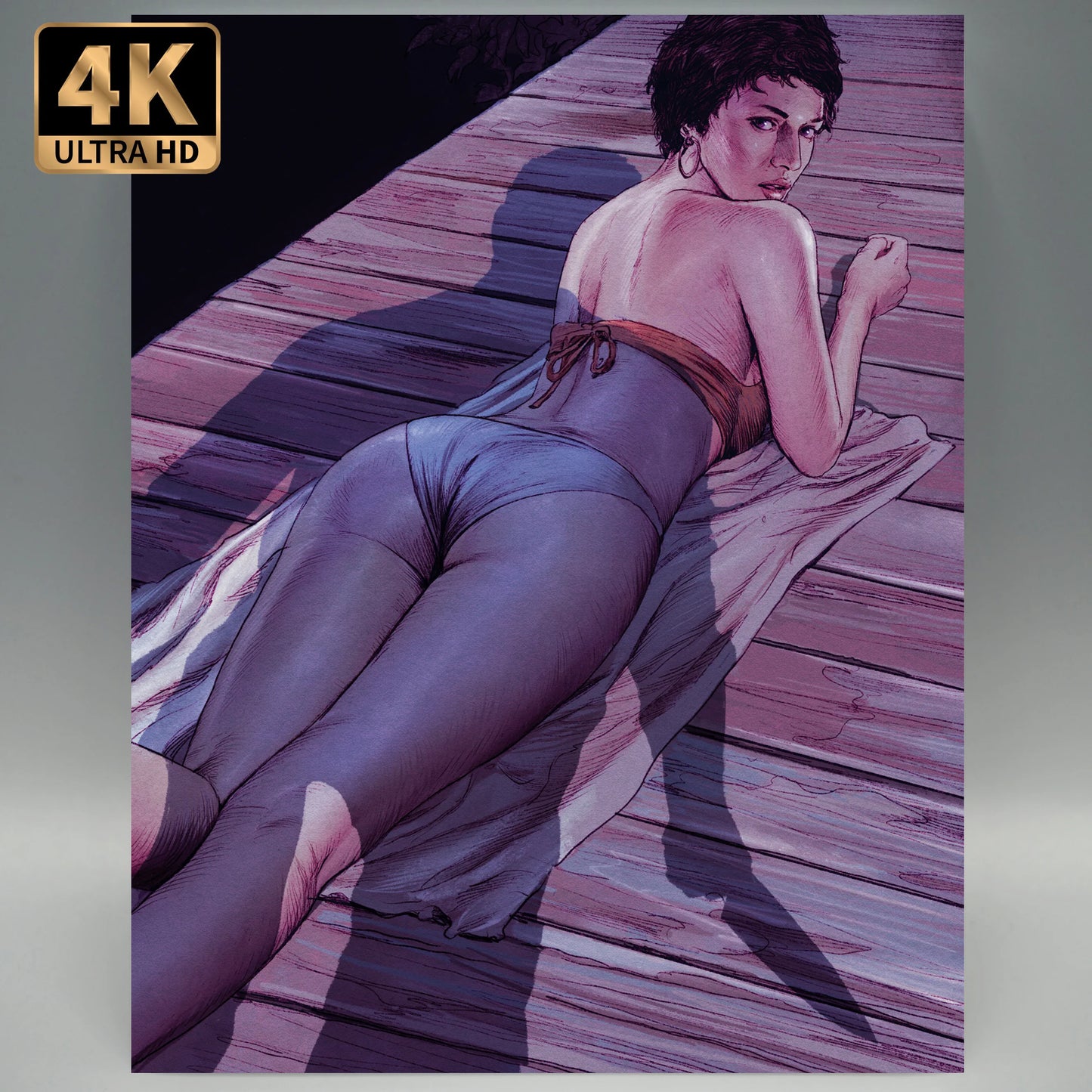 description
This special limited edition embossed and spot gloss slipcover (designed by Robert Sammelin) is limited to 6,000 units.
When college student Leslie decides that she needs a break from her controlling boyfriend Josh, her roommate Janna has the perfect suggestion - that the pair spend the summer at her family's remote cabin on the edge of Lake Tenkiller. The vacation starts off well enough as the two friends settle into the idyllic surroundings, but their peace is soon disturbed when they begin receiving menacing calls and unsettling answering machine messages. And then there are other disconcerting goings-on - strange, watchful figures sitting out on the lake, and the ominous sound of a harmonica playing in the dead of night. Little do Leslie and Janna know that a vicious killer is at large and working their way through the local population - can they prevent themselves from being next on the chopping block?
Directed by Ken Meyer and produced by Bill F. Blair's Tulsa-based United Entertainment, the company responsible for the similarly Oklahoma-lensed, straight-to-video 1985 horror hit BLOOD CULT (and its 1986 sequel REVENGE), TERROR AT TENKILLER is an almost dreamlike 1986 slice-and-dicer dripping with regional slasher ambience from its every frame. Now newly restored in 4K from its 16mm original camera negative and making its worldwide UHD debut, Vinegar Syndrome is thrilled to take you on a trip to TERROR AT TENKILLER with this jam-packed special edition - featuring a brand-new making-of documentary, newly unearthed behind-the-scenes footage, a short student film co-directed by star Kevin Meyer with narration by his father Ken Meyer, along with much, much more!
Directed by: Ken Meyer
Starring: Michael Shamus Wiles, Stacey Logan, Michele Merchant, Dale Buckmaster, Kevin Meyer
1986 / 88 min / 1.33:1 / English Mono
Additional info:

2-disc Region Free Set: 4K Ultra HD / Blu-ray

4K UHD presented in High-Dynamic-Range

Newly scanned & restored in 4K from its 16mm original camera negative

Brand new commentary track with actor/editor Kevin Meyer and actor Mike Wiles

"Two Weeks of Terror! The Making of Terror at Tenkiller" - a brand new making-of documentary featuring interviews with the cast and crew

"Terror at Tenkiller" Behind-the-Scenes Footage with optional commentary track by actor/editor Kevin Meyer and actor Mike Wiles

Multiple original trailers

"Divided We Fall" (1982) - a short film co-written/co-directed by Kevin Meyer and narrated by Terror at Tenkiller director Ken Meyer with optional commentary track by Kevin Meyer and actor Mike Wiles

"Brothers in Arms" - a "Divided We Fall" making-of featurette with co-writer/co-director Jeff Burr and actor R. A. Mihailoff

"Divided We Fall" Behind-the-Scenes Footage with commentary track by Kevin Meyer and actor Mike Wiles

Extensive image gallery for "Divided We Fall"

Reversible cover artwork

English SDH subtitles