Regular price
$52.98 USD
Sale price
$36.99 USD
Unit price
per
Sale
Sold out
View full details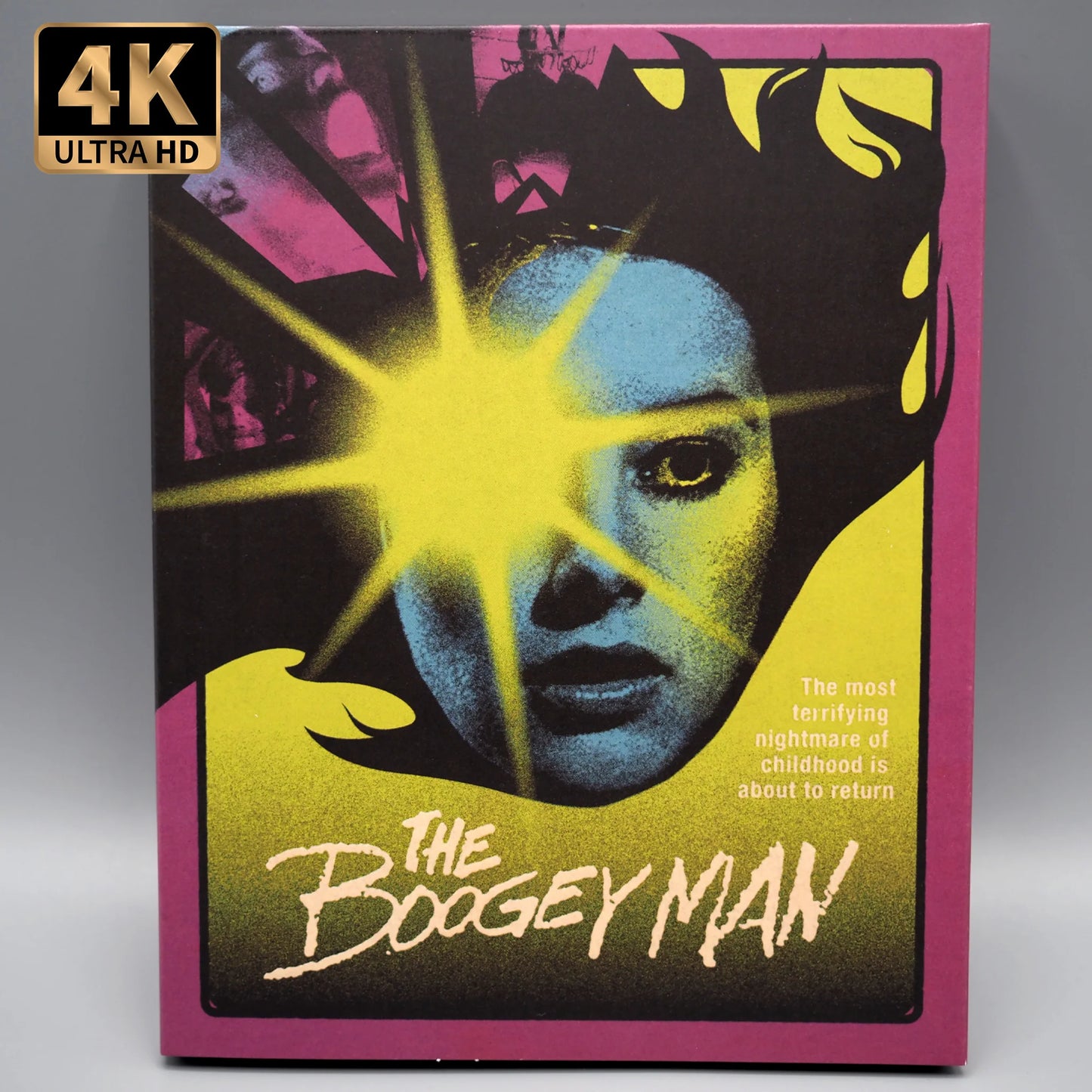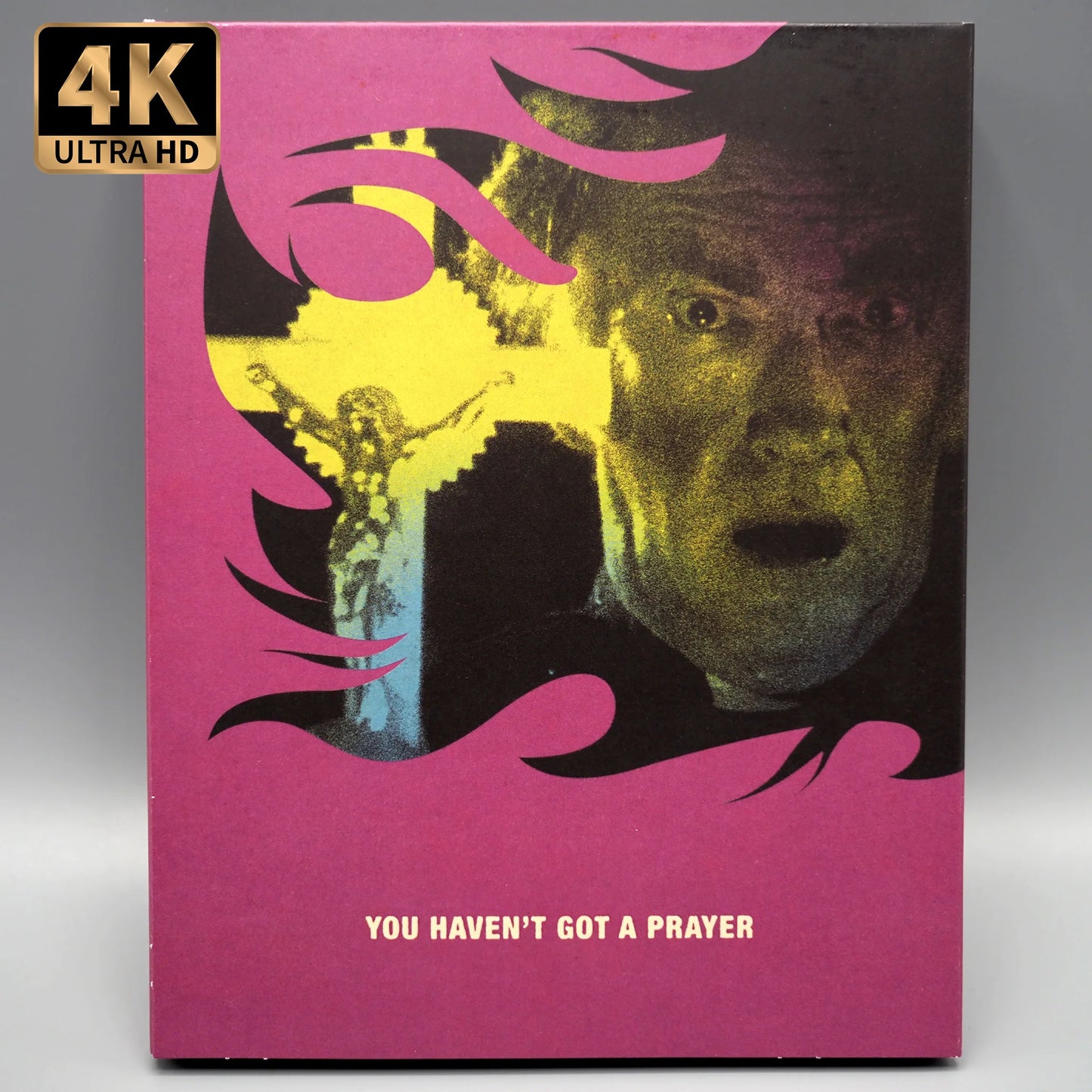 description
This special limited edition spot gloss slipcover (designed by Haunt Love) is limited to 7,000 units.
When she was young, Lacey witnessed, by mirror reflection, the brutal murder of her stepfather at the hands of her brother, Willy. Years later, Lacey has settled into a comfortable married life, with a child of her own, while Willy has been rendered mute as a result of his childhood trauma and has taken to removing or blacking out all mirrors in the family home. When the very mirror through which Lacey and Willy viewed the murder is accidentally shattered, a dark and vengeful curse is unleashed on the family, and soon anyone unlucky enough to come into contact with shards of the mirror falls victim to heinous murder...
One of the major independent horror blockbusters made in the wake of Halloween, Ulli Lommel's THE BOOGEYMAN (Tenderness of the Wolves) catapulted its director out of the arthouse circuit and solidified him as a master of horror. Starring and co-scripted by Suzanna Love (Olivia) and featuring Nicholas Love (TV's Twin Peaks) alongside B movie icon John Carradine (The Astro Zombies) in a supporting role, the film's grisly murders, designed by effects artist Craig Harris (Toxic Zombies), landed it on the notorious list of Video Nasties and gave it an even larger cult fanbase. Vinegar Syndrome at last presents this seminal stab at early 80s horror on 4K UHD, newly and exclusively restored from its original 35mm camera negative and including a host of interviews with cast and crew.
Directed by: Ulli Lommel
Starring: Suzanna Love, Ron James, John Carradine, Nicholas Love
1980 / 82 min / 1.85:1 / English Mono
Additional info:
2-disc Region Free Set: 4K Ultra HD / Blu-ray
4K UHD presented in High-Dynamic-Range
Newly scanned & restored in 4K from its 35mm original camera negative
Brand new commentary track with editor Terrell Tannen • Brand new commentary track with historian and author Kat Ellinger
"Scenes from a Marriage" (39 min) - brand new interview with actress Suzanna Love
"Boogey Man, and So On" (34 min) - brand new interview with cinematographer David Sperling
"Pick-Up Girl" (8 min) - brand new interview with actress Catherine Tambini
"Cuts from the Mirror" (20 min) - brand new interview with editor Terrell Tannen
"Boogey Man as Art" (15 min) - brand new interview with camera operator Jürg V. Walther
Archival interview with writer/director Ulli Lommel (18 min)
Original theatrical trailer
TV spots
Reversible sleeve artwork
English SDH subtitles