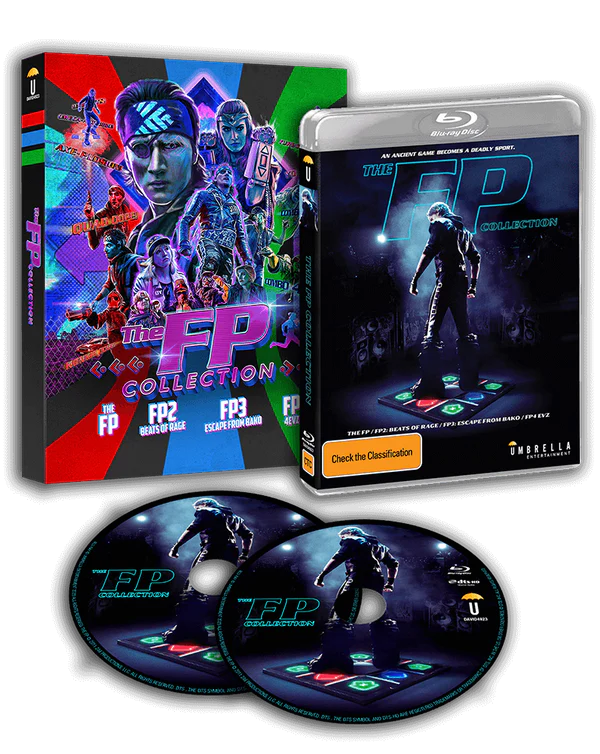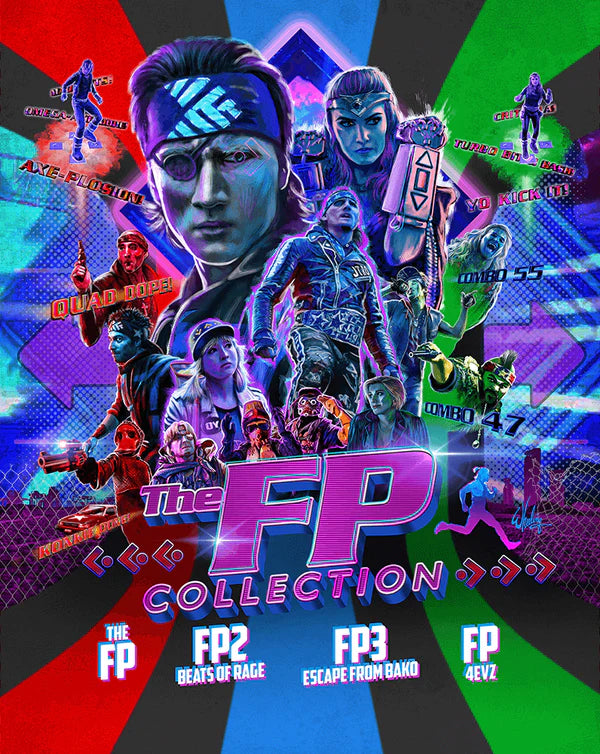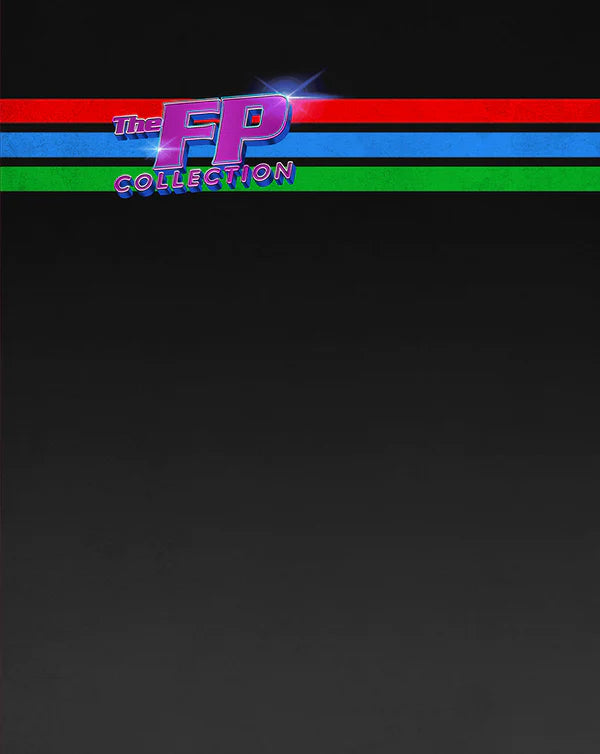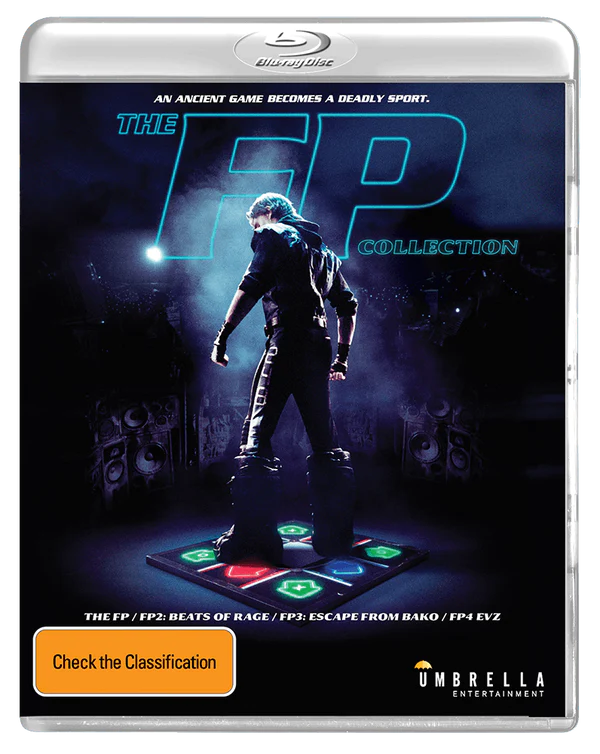 description
I CHALLENGE YOU TO A BEAT OFF

Straight out of Frazier Park comes all 4 FP movies - The FP, Beats of Rage, Escape from Bako and FP4EVZ (worldwide first time on blu-ray!) and a whole stack of new extras that will have you dancing all through the post-apocalyptic future.
It all started when two rival gangs feuded for control of rural wasteland Frazier Park ('The FP'), the deadly arena of competitive dance-fight video game "Beat-Beat Revelation". Hero JTRO (Jason Trost) rose to the challenge to ensure that order was restored and that the alcohol, and the ducks, could return.
But a hero's journey is never done, and JTRO must again and again rise up and journey his way through The Wastes, for love, and saving his peeps from turning stone cold sober 4EVZ!
ARE YOU READY FOR THE BEAT-OFF?
Director: Jason Trost, Brandon Trost
Cast: Art Hsu; Jason Trost; Mike O'Gorman
Extras:Disc 1THE FP
NEW! Audio Commentary with Jason Trost
The Making of the FP Part 1
The Making of the FP Part 2
Scoring in the FP
Trailer
FP2: BEATS OF RAGE
Audio Commentary
Behind-the-Scenes
Silver Screen Muggers
FP Tour
NEW! FP2: Lego Edition
What is FP2 About
Deleted Scenes
Trailer
Disc 2FP3 ESCAPE FROM BAKO
Audio Commentary
Behind The Beats
Stanya Uncut
The Quatro – In The Heat of the Night Music Video
Poster Timelapse
Trailer
FP4EVZ (worldwide first time on blu-ray!)
NEW! Audio Commentary
NEW! Behind The Beats
NEW! JTR O's Cereal Commercial
NEW! Creativity-N-Shiz
NEW! The FP Final Beatoff
Trailer
---
Running time:
83+89+69+74
Audio format:
2.0 DTS-HD MA
Year of Production:
2011, 2018, 2021, 2023
Region Coding: Region Free