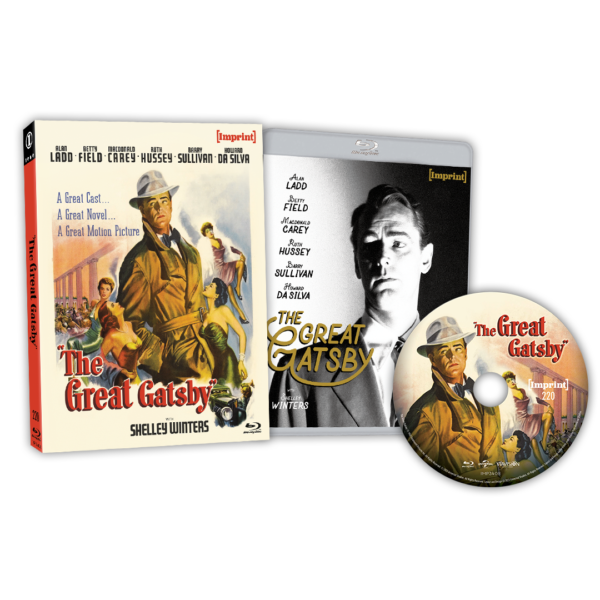 description
A GREAT CAST… A GREAT NOVEL… A GREAT MOTION PICTURE

This 1949 movie lavishly takes us on the journey of Jay Gatsby (Alan Ladd) who worked his way from poor fisherman to extravagant millionaire. Travel back in time to the roaring 20s, a time of flappers, bootlegging, art deco architecture, and jazz music, through this classic tale of love and betrayal, deception and mystery.
This Paramount Pictures classic is the second film adaptation of F. Scott Fitzgerald's famous novel and was made before the book became considered an American classic. Once considered a lost film, the master was found in 2012 and has been lovingly restored.
Here for the first time, the film is presented in high definition from a new 4K scan.
Starring: Betty Field, Alan Ladd, Macdonald Carey, and Ruth Hussey.
Worldwide debut on Blu-ray.
Special Features and Technical Specs:
1080p High-definition presentation on Blu-ray from a 4K scan of the original negative (2022)
NEW

 

Audio Commentary by professor and film scholar Jason A. Ney
Alan Ladd: The True Quiet Man

 

– Documentary (1999)
Aspect Ratio TBC
Audio English LPCM 2.0 Mono
Optional English HOH subtitles
Limited Edition slipcase on the first 1500 copies with unique artwork
This is a region free Australian Import.