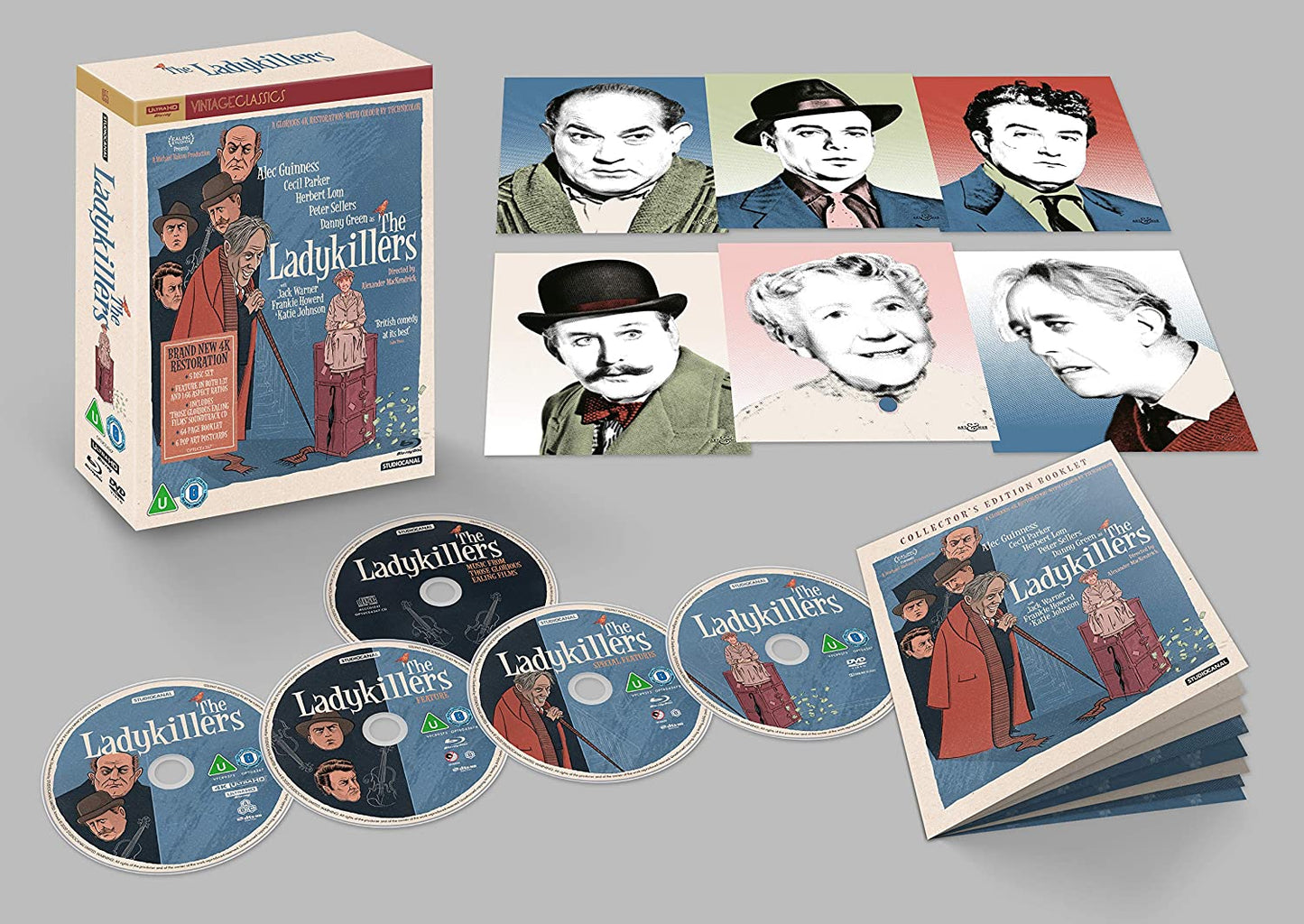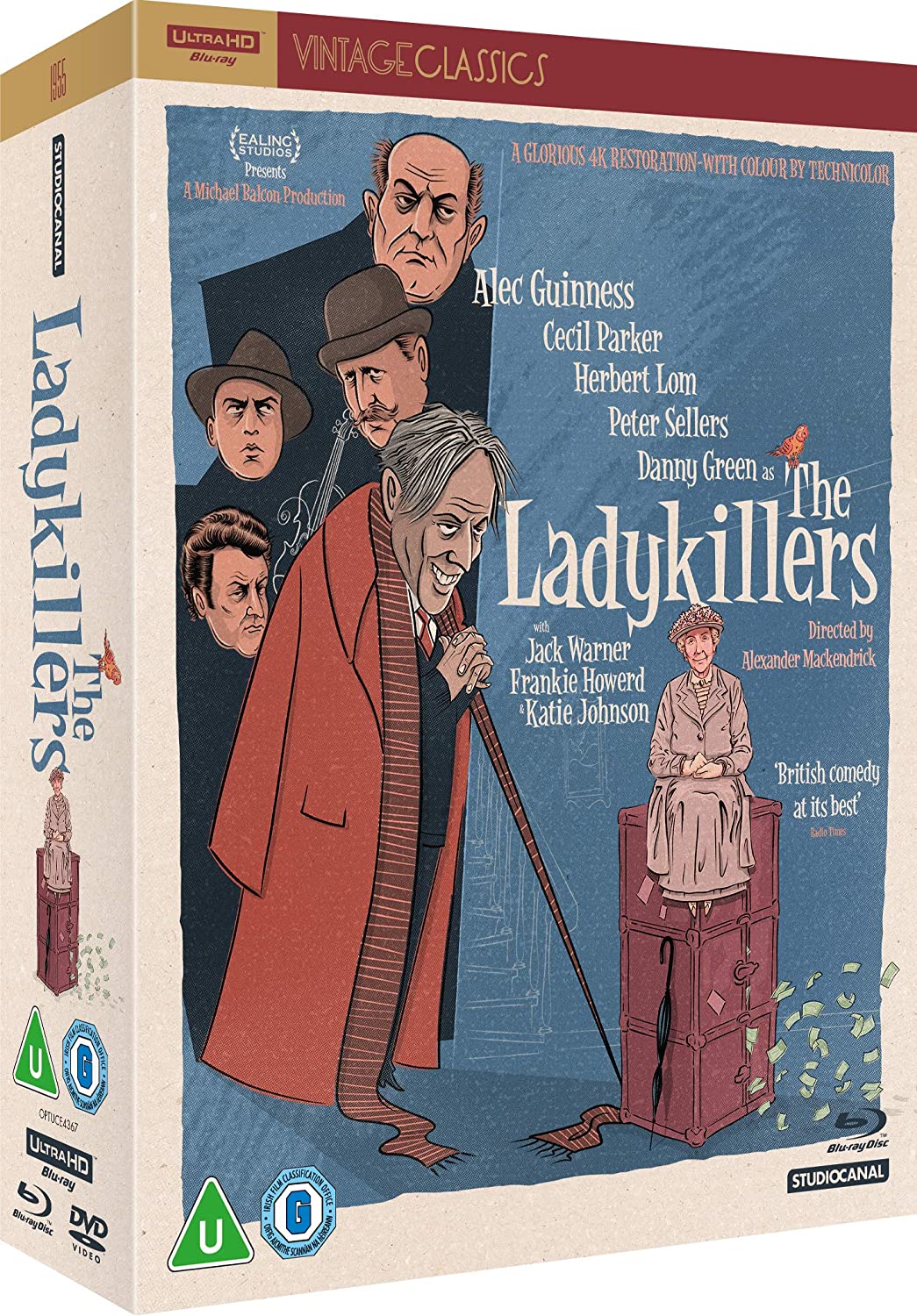 description
Includes the feature in both 1.37 and 1.66 aspect ratios - first time both have been available together
This stunning new 4K restoration of 1955 Ealing comedy THE LADYKILLERS and the first from the original 3 strip technicolour negative, showcases Alexander Mackendrick's vision is its full glory. Considered by many as the finest British comedy ever made, THE LADYKILLERS follows the hilarious capers of a group of small-time crooks, taking on more than they can handle in the form of their sweet elderly landlord, Mrs. Wilberforce (BAFTA Award winning actress Katie Johnson; How To Murder A Rich Uncle). The criminal gang, posing as a string quartet, are unprepared for their landlord's meddling when one of the 'musicians' cases gets caught in a door, revealing the group's true identity.
Featuring an impressive all-star lineup, with the finest comedy actors of the day; Alec Guinness (Kind Hearts and Coronets, Lavender Hill Mob) plays the gang's mastermind 'Professor Marcus', Cecil Parker (A French Mistress) is Claude otherwise known as 'Major Courtney', Peter Sellers (I'm Alright Jack) is Harry aka 'Mr. Robinson', Herbert Lom (The Pink Panther) is Louis aka 'Mr. Harvey' and Danny Green (A Kid For Two Farthings) plays One Round also known as 'Mr. Lawson'.
A stunning new 4K restoration of Ealing Studios finest comedy
Special Features:
Lobby cards Gallery
Behind the Scenes Stills Gallery
NEW Investigating the Ladykillers featurette
NEW Color in The Ladykillers: an interview with Professor Keith Johnston
Lobby Cards gallery
Behind the scenes stills gallery
Peter Sellers spoof trailer from the set of The Ladykillers
Audio commentary with author and film scholar Philip Kemp
King's Cross Locations featurette with Alan Dein
Audio Interview with Assistant Director Tom Pevsner
Audio Interview with Unit Production Manager David Peers
Trailer
Collector's Edition includes - 5 disc (DVD, BD x 2, UHD, CD Glorious Ealing Films soundtrack disc) 6 Pop Art cards - by Art&Hue of the gang and Mrs Wilberforce, a 64 page booklet with new essays.
This is a UK Import.  The 4K UHD disc is region free. The Blu-ray is region B and the DVD is region 2 and will require a multi-regional player.