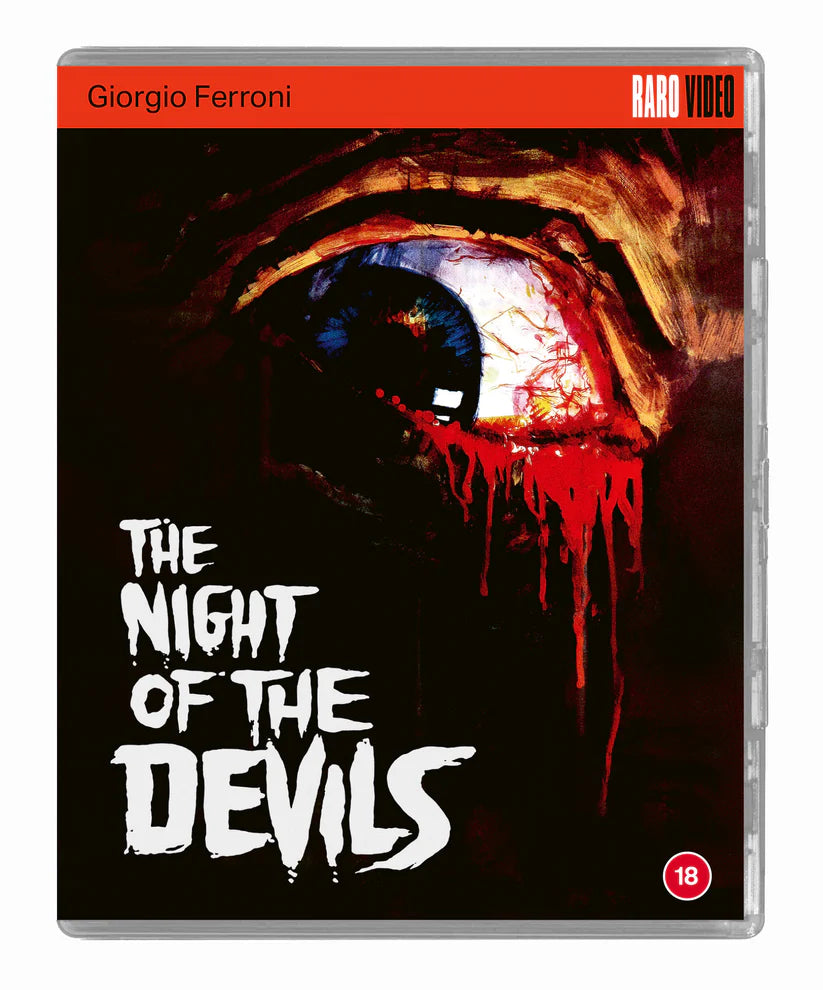 description
Italian genre legend Gianni Garko (Lucio Fulci's The Psychic) stars in this terrifying masterpiece of the macabre by Giorgio Ferroni (Mill of the Stone Women), based on Tolstoy's story The Wurdurlak, itself previously adapted in Mario Bava's Black Sabbath. A nameless, mentally ill man (Garko) is found wandering in the woods, his mind lost in a fever dream of gruesome, sexual imagery. After being admitted to a psychiatric hospital, the man flashes back to his nightmarish encounter with a backwoods family whose dynasty holds a centuries-old curse, What follows is a night of unrelenting horror. Music by Giorgio Gaslini, composer of scores for films by Dario Argento and Michelangelo Antonioni and special effects by Carlo Rambaldi, known for his effects on E.T. the Extra-Terrestrial and Possession. Atmospheric and gory, Night of the Devils is a Euro-horror classic not to be missed.


LIMITED EDITION SPECIAL FEATURES:

High-Definition digital transfer from the original camera negative presented with Italian and English audio options
Uncompressed mono PCM audio
Audio commentary by Alan Jones and Kim Newman
"The Devils Among Us" - Archival interview with actor Gianno Garko (20 mins)
"The Angel and the Devils" - Archival interview with actor Agostina Belli (24 mins)
"The Child of Darkness" - Archival interview with actor Cinzia de Carolis (12 mins)
"Celestial Light" - Archival interview with camera operator Nino Celeste (17 mins)
"Fear and Jazz" - Archival interview with composer Giorgio Gaslini
Archival interview with critic and horror expert Chris Alexander
Original trailer
Image gallery
New and improved English subtitle translation

Reversible sleeve featuring artwork based on original posters
Limited edition booklet with new writing by Rachael Nisbet and archival writing by Chris Alexander
Limited edition of 3000 copies, presented in full-height Scanavo packaging with limited edition booklet and reversible sleeve
This is a UK Import.  The Blu-ray is region B and will require a multi-region capable player.