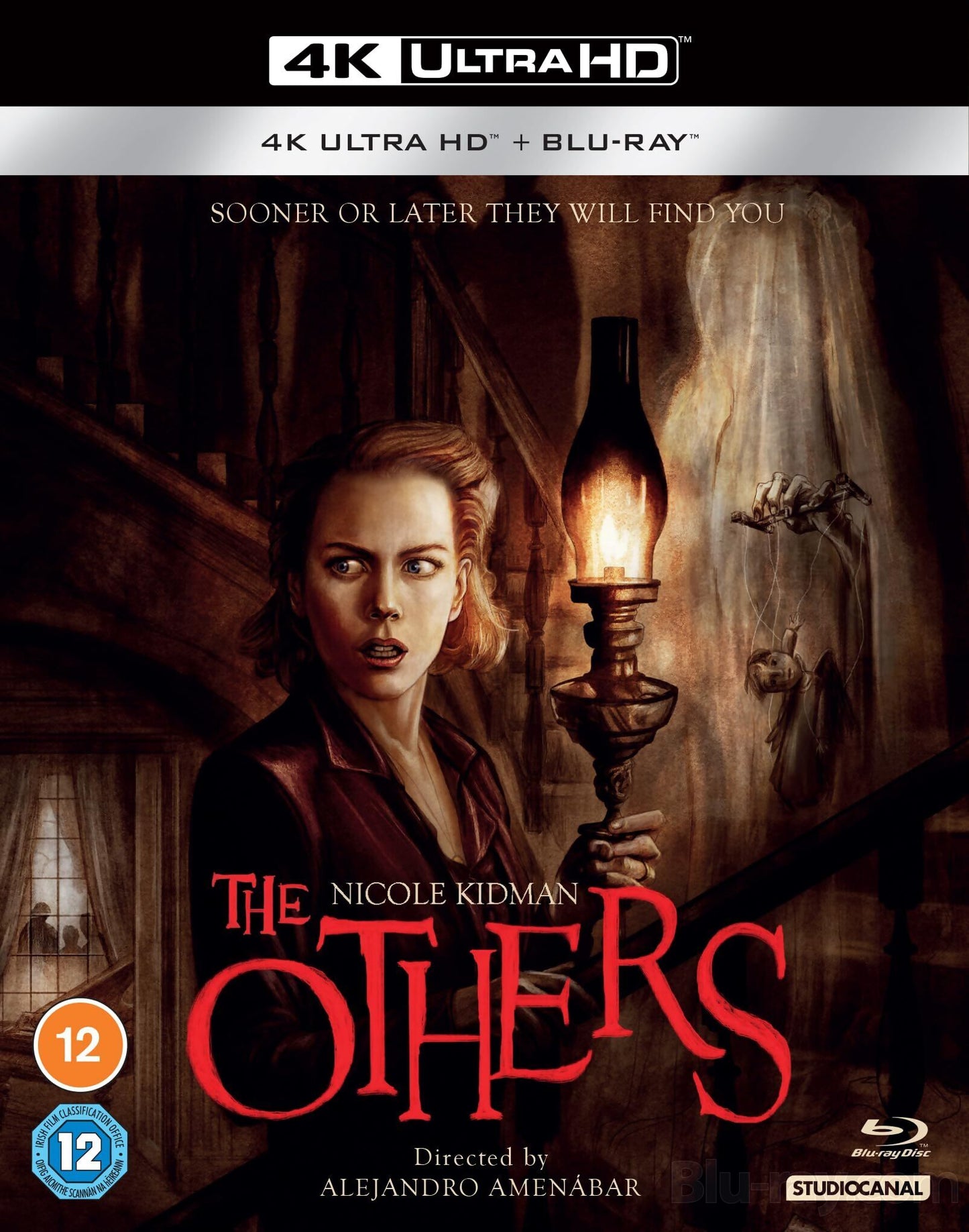 description
Academy Award® winner Nicole Kidman (Best Actress, The Hours, 2003) delivers an unforgettable performance in this gothic supernatural thriller. In 1945, Grace (Kidman) and her two children wait for her husband's return from the war, living an unusually isolated existence behind the locked doors and drawn curtains of a secluded mansion in Jersey. Three mysterious new servants arrive and it becomes chillingly clear that there is far more to this house than can be seen, and Grace finds herself in a terrifying fight to save her children and preserve her sanity. Acclaimed by critics, the unpredictable twists and turns of this compelling psychological horror classic will keep you on the edge of your seat.

Features
• New Looking Back at The Others (51 mins)
• New The Music of The Others
• A Look Inside The Others
• Visual effects piece
• Xeroderma Pigmentosum: What Is It?
• An intimate look at director Alejandro Amenábar
• Stills Gallery
• Trailer
RELEASE INCLUDES DOLBY ATMOS TRACK ON REGION FREE 4K  UHD DISC AND REGION B BLU-RAY DISC
This is a UK Import. The 4K UHD disc is region free. The Blu-ray is region B and will require a multi-regional player.