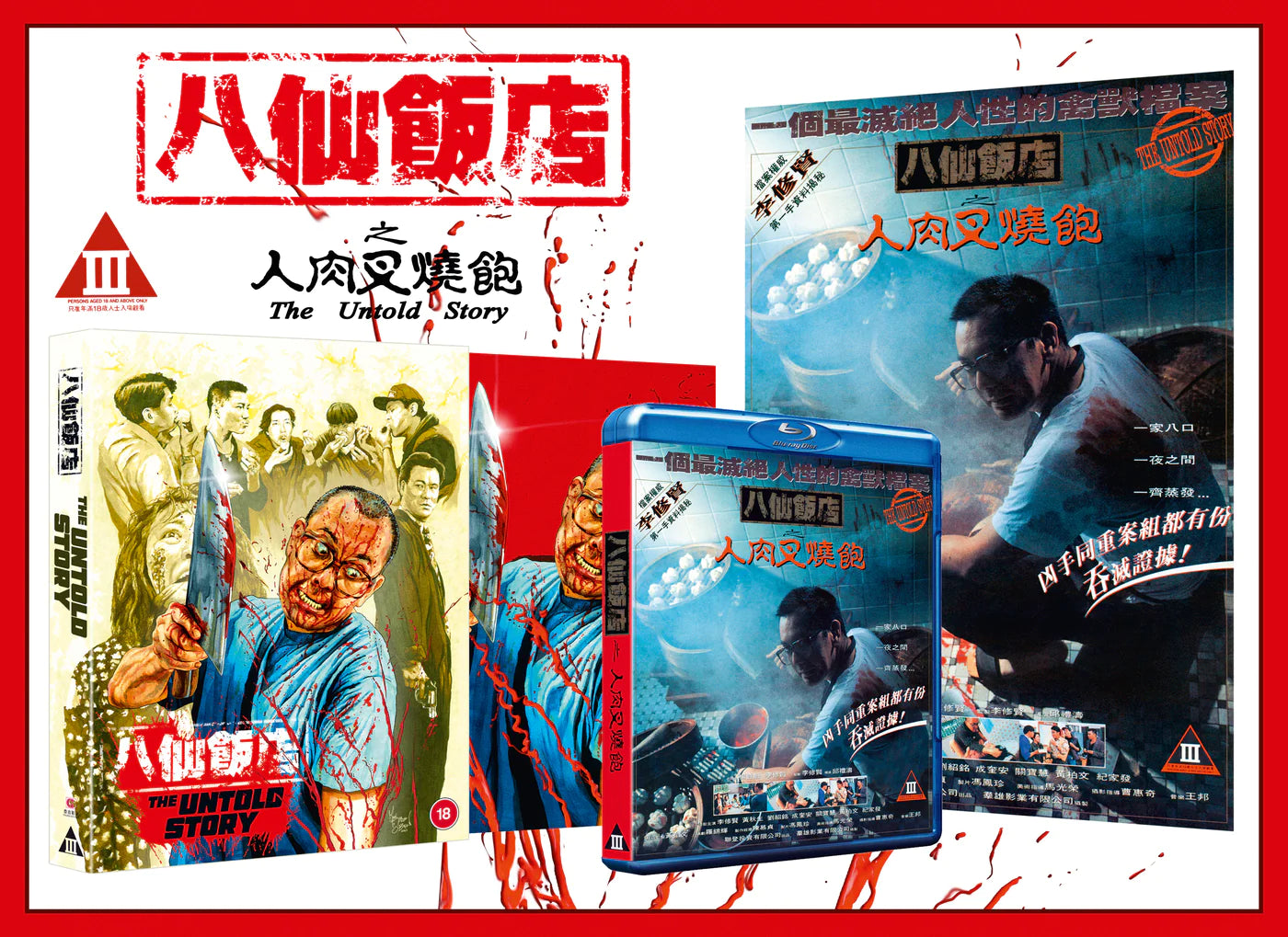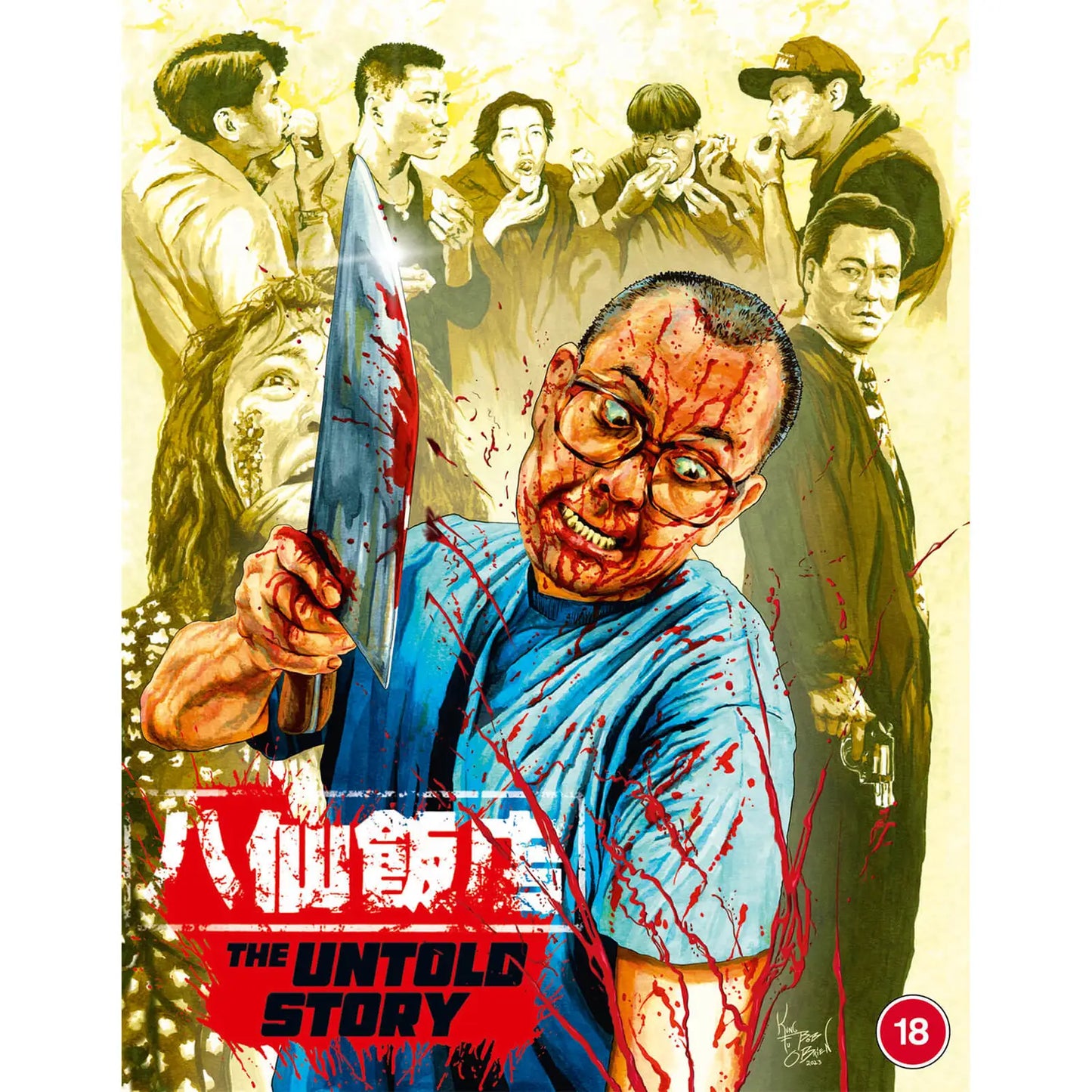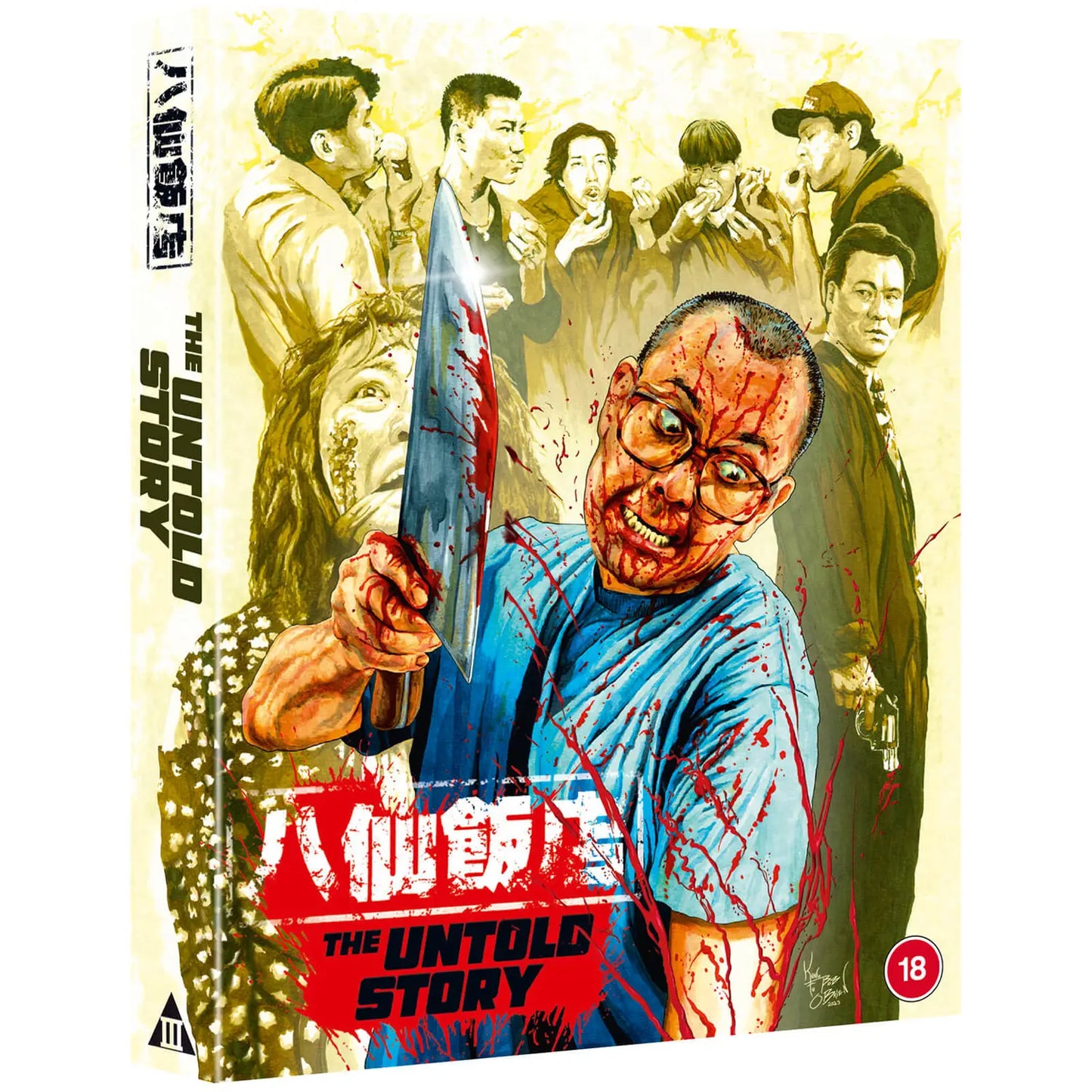 description
In 1978 in Hong Kong, a grisly murder takes place. Eight years later on a Macao beach, kids discover the severed hands of a fresh victim. A squadron of coarse, happy-go-lucky cops investigate and suspicion falls on Wong Chi Hang, the new owner of The Eight Immortals Restaurant famous for its delicious pork buns. The hands belong to the missing mother of the restaurant's former owner who has disappeared along with the rest of his family. Staff at the restaurant continue to go missing but the police can't find any hard evidence that Wong is responsible. When he can't produce a bill of sale proving his purchase of the restaurant, Wong is arrested and the police try to torture him into a confession. Can they make him talk? And what was in those famous pork buns?


Written by and starring Danny Lee (CITY ON FIRE), Anthony Wong (EBOLA SYNDROME) and Directed by Herman Yau (TAXI HUNTER), 88 Films is proud to release the most notorious Category 3 film ever produced in Hong Kong remastered from the Original Negative.

SPECIAL FEATURES

UNCUT!

Limited Edition Rigid Slipcase
Double-sided foldout poster
Perfect Bound Book with new writing on the film by Zoe Rose Smith and Paul Bramhall

High Definition (1080p) Blu-ray™ presentation in 1.85:1 Aspect Ratio

Lossless 2.0 Cantonese Mono

Newly Translated English Subtitles


Isolated Score

Audio Commentary with Hong Kong Film Expert Frank Djeng

Archive Commentary with Actor Anthony Wong

Archive Commentary with Director Herman Yau

Hong Kong Superstars - Anthony Wong's UK Visit

Cantonese Carnage - Interview with Rick Baker

Hong Kong Trailer

English Trailer

Tai Seng Trailer

Reversible cover with new artwork by R.P. "Kung Fu Bob" O'Brien
Region Code:

 

ABC

Picture Format:

 HD 1080p 1.85:1


Audio Format:

 2.0


Language:

 

Cantonese

Subtitles: English


Certification:

 18

Running Time:

 

96 minutes


Discs: 1
This is a UK Import. The Blu-ray is region B and will require a multi-regional player.