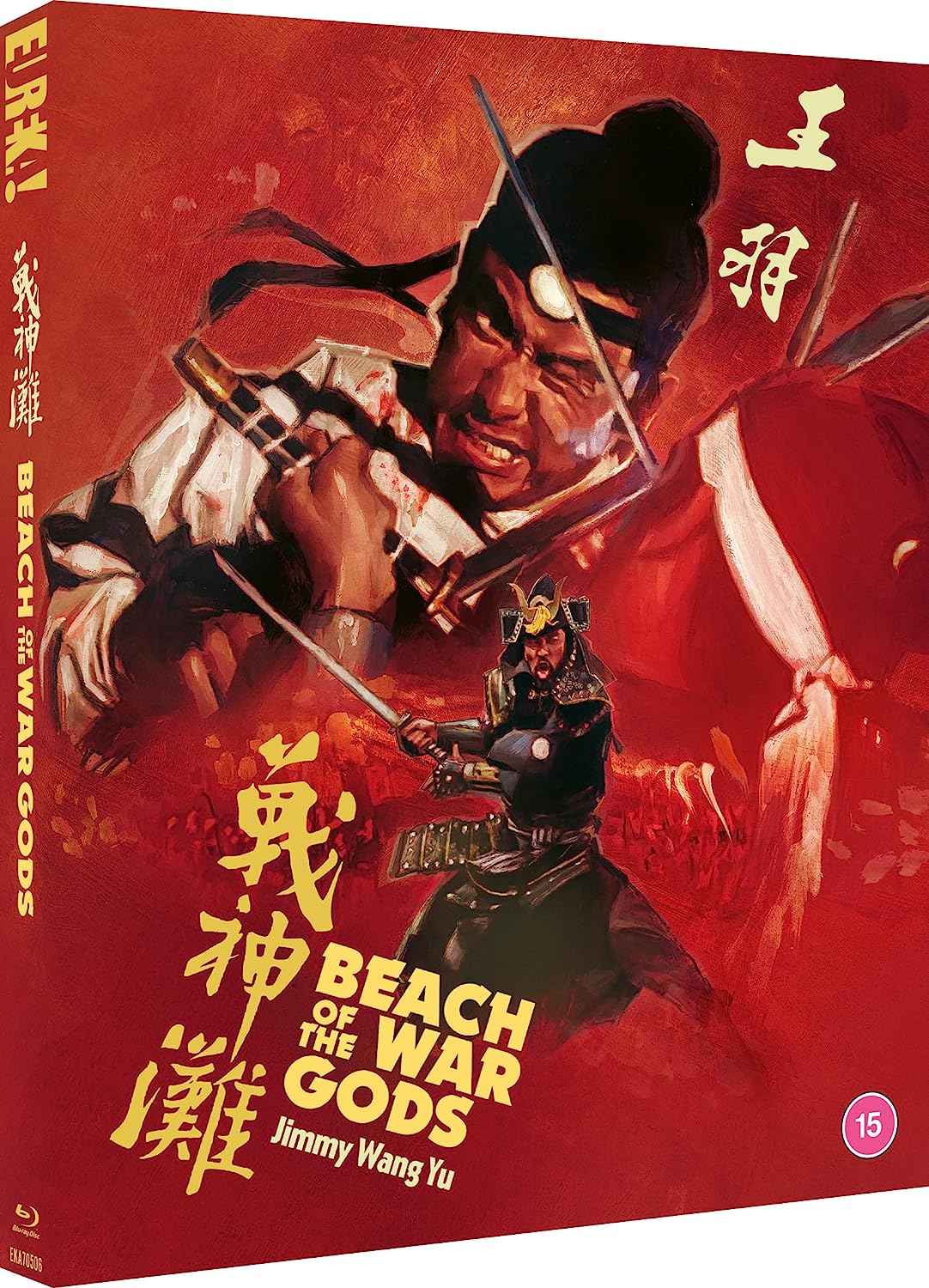 description
Kung Fu film innovator Jimmy Wang Yu (The Chinese Boxer) blends wuxia mayhem with Seven Samurai in Beach of the War Gods.

In the waning days of the Ming dynasty, Japanese marauders raid villages on the Chinese coast.  A wandering swordsman (Wang Yu) single-handedly dispatches a group of the foreign thugs, and agrees to help defend the town. He assembles a core team of highly skilled warriors, including mercenary knife thrower Leng Ping (Yeh Tien, Blood of the Dragon) and hot-headed swordsman Iron Bull Chao (Han Hsieh, One Armed Boxer). Together, they train the townsfolk to stand up to the foreign pirates, using strategy and skill. When the army launches an all-out assault on the town, a ferocious battle rages, leading to final conflict on the Beach of the War Gods.
Celebrating its 50th anniversary, Beach of the War Gods ranks among Jimmy Wang Yu's best films, a briskly-paced historical adventure bursting with wild action.
SPECIAL FEATURES
Limited Edition O-Card slipcase featuring new artwork by Tony Stella [2000 copies]
1080p HD presentation on Blu-ray of the original Hong Kong theatrical cut from a brand new 2K restoration
Original Mandarin mono audio
Optional English dubbed audio
Optional English Subtitles, newly translated for this release
Brand new feature length audio commentary by Asian film expert Frank Djeng (NY Asian Film Festival)
Brand new interview with action cinema experts Mike Leeder & Arne Venema on the life and career of Jimmy Wang Yu
Career retrospective interview with Wang Yu, filmed in Nantes in 2001 courtesy of the Frédéric Ambroisine Video Archive
Trailers
A Limited Edition collector's booklet featuring new writing by James Oliver and a review of the film by Dr Craig D. Reid from his book The Ultimate Guide to Martial Arts Movies of the 1970s [2000 copies]
This is a UK Import. The Blu-ray is region B and will require a multi-regional player.