Regular price
$44.98 USD
Sale price
$29.99 USD
Unit price
per
Sale
Sold out
View full details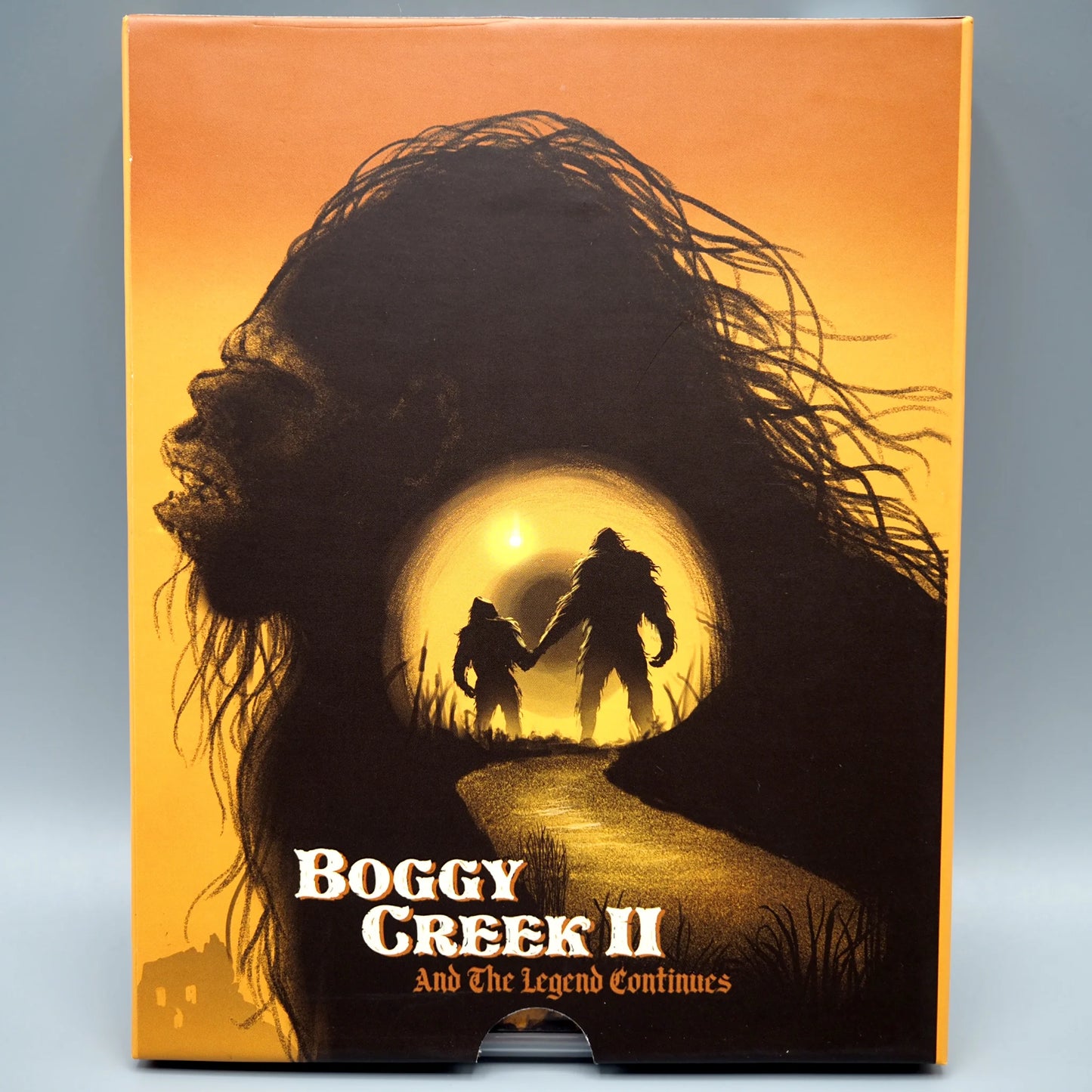 description
Unique to this line, each hand numbered limited-edition release will come fitted in a specially designed, bottom loading VHS inspired slipcase, while also including a double-sided poster.
Zoology professor, Dr. Brian Lockhart, has long been fascinated by the legend of Bigfoot. Having heard tales of the mythic furry creature wreaking havoc in the swamps of Louisiana, Dr. Lockhart sets out to investigate these strange occurrences for himself, aided by a ragtag team including assistant Leslie Ann Walker and local kid, Tim Thornton. Hitting the road in their camper, the group encounter person after person who relay their strange and often frightening encounters with the beast, while the creature itself remains elusive…though as they get deeper into the wilderness, stranger things begin to happen. Could the stories be true? And if Bigfoot is really out there, is he friend or foe, but most importantly what does he want?
A spiritual sequel to the early 70s blockbuster, Charles B. Pierce's BOGGY CREEK II: AND THE LEGEND CONTINUES re-situates the Bigfoot myth into a sun-baked, undeniably 80s new age-y setting and features director Pierce co-starring with his son, Chuck Pierce Jr., all tied together by Shirak Kojayan's (Smokey and the Hotwire Gangs) lush nature photography and Frank & Lori McKelvey's catchy folk soundtrack. Vinegar Syndrome Archive presents this mash up of backwoods folktale and vanity project on Blu-ray for the very first time, newly restored from rare 35mm elements.
Directed by: Charles B. Pierce
Starring: Charles B. Pierce, Cindy Butler, Chuck Pierce Jr., Jimmy Clem, Serene Hedin
1983 / 92 min / 1.85:1 / English Mono
Additional info:

Region A Blu-ray

Newly scanned & restored in 4K from a 35mm archival positive

Brand new commentary track with Cryptozoology author David Coleman

Reversible sleeve artwork

English SDH subtitles