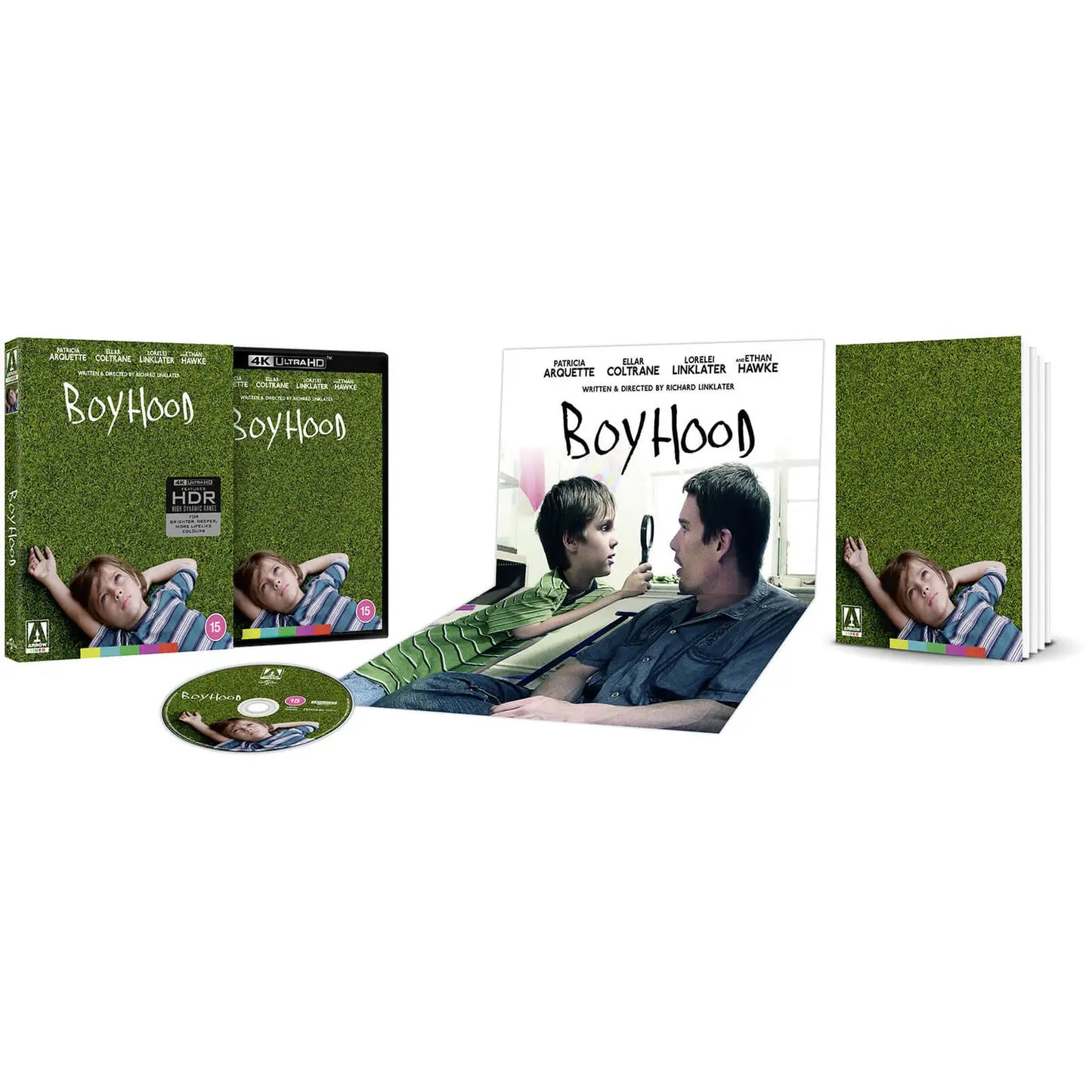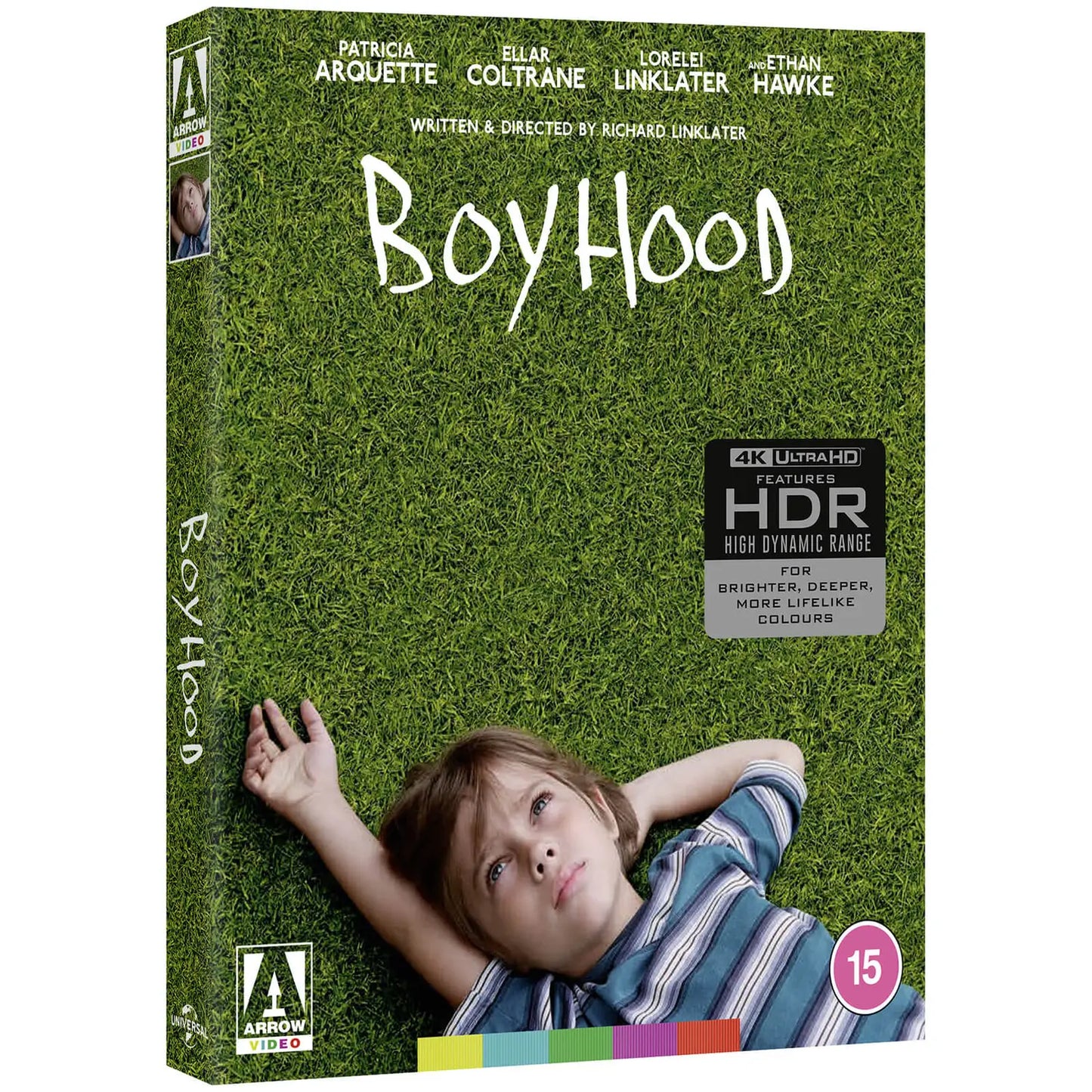 description
From Richard Linklater, the director of Slacker, Dazed & Confused and Before Sunrise, Boyhood is a ground-breaking cinematic achievement; a fictional drama made with the same group of actors over a 12-year period. At once epic and intimate, it is a one-of-a-kind trip through the exhilaration of childhood, the seismic shifts of modern family life, and the passage of time itself.
Dreamy-eyed grade-schooler Mason (Ellar Coltrane) is facing upheaval: his struggling single mom Olivia (Patricia Arquette) has decided to move him and older sister Samantha (Lorelei Linklater) to Houston – just as their long-absent father Mason Sr. (Ethan Hawke) re-enters their world. Thus begins a decade of constantly unfolding heartbreak and wonder. Against the tide of family moves and controversies, faltering marriages and re-marriages, new schools, first loves, lost loves, good times and scary times that will shape him, Mason emerges to find his own road in life.
A remarkable achievement that builds on Linklater's fascination with time, relationships and the ever-changing nature of our lives, Boyhood is a deeply moving experience that found praise from critics around the world and went on to win the award for Best Film at both the Golden Globes and British Academy Film Awards in 2015.
Product Features
4K (2160p) UHD Blu-ray presentation in Dolby Vision (HDR10 compatible)
Lossless DTS HD MA 5.1 audio
Optional English subtitles for the deaf and hard of hearing
Without Ambition, One Starts Nothing, a new featurette featuring American poet and critic Dan Chiasson in conversation with his son Louis Chiasson about their shared love and connection to the film.
In Search of Lost Time, a new visual essay by critic and film-maker Scout Tafoya
Before and After Boyhood, a previously unheard interview with Richard Linklater by film critic Rob Stone, author of Walk, Don't Run: The Cinema of Richard Linklater
Richard Linklater at the BFI, director Richard Linklater discusses Boyhood and his whole career in this on-stage appearance at the British Film Institute
Theatrical trailer
Image gallery
Double-sided fold-out poster
60-page perfect-bound collector's book featuring new writing on the film-by-film critic Ben Sachs and scholar Rob Stone, author of Walk, Don't Run: The Cinema of Richard Linklater
This is a region free UK Import