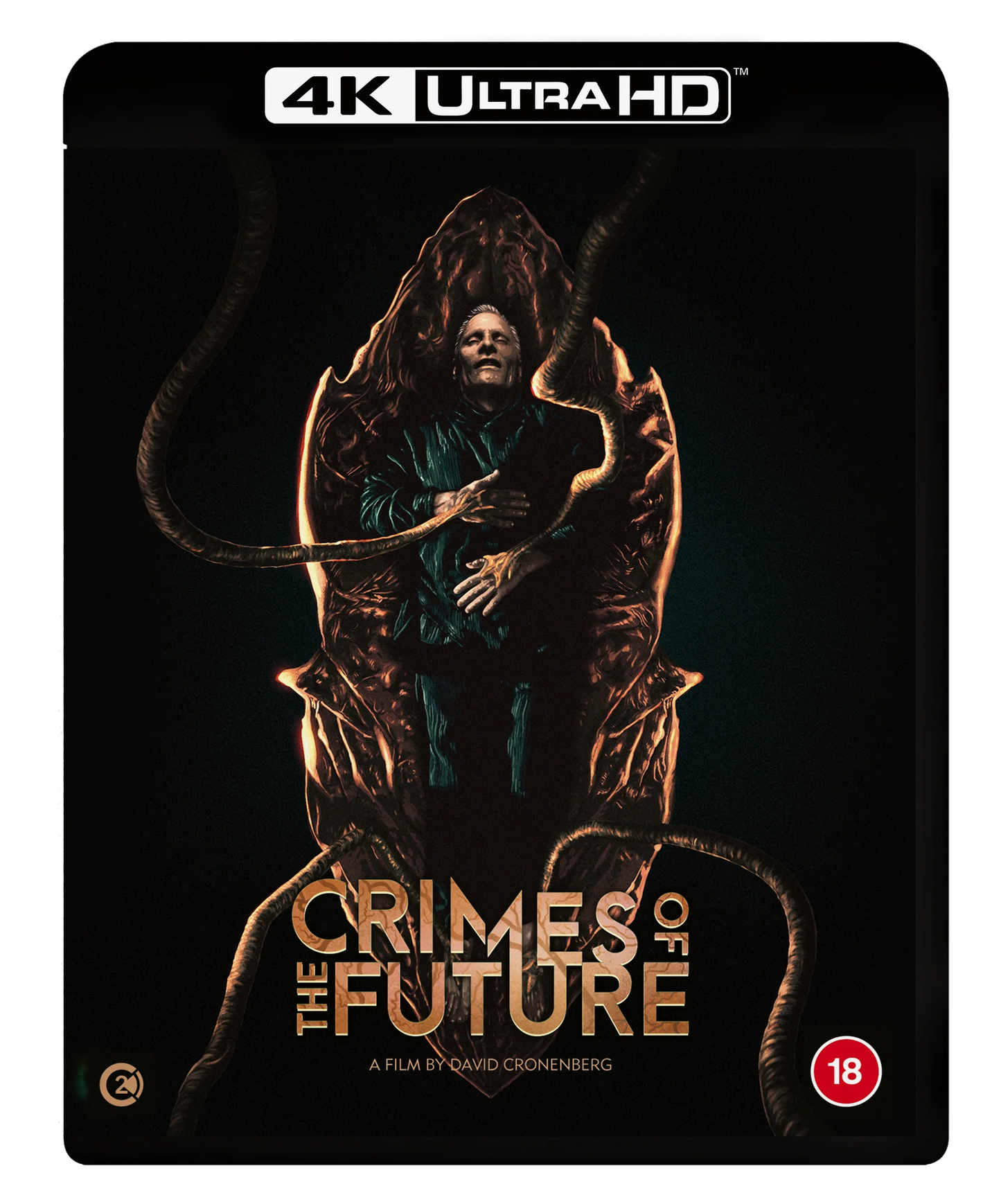 description
Director: David Cronenberg

Starring: Viggo Mortensen, Léa Seydoux and Kristen Stewart
In the near future, a couple of performance artists push the boundaries of taste and decency with daring shows of mutilation and organ mutation. All the while a shadowy government agency is closing in on a terrorist group that are pushing for the next evolution in the human experience.
Special Features
Presented in Dolby Vision HDR


N

ew audio commentary by Caelum Vatnsdal

Undeniably a Love Story: an interview with Director David Cronenberg

Things Change: an interview with Actor Viggo Mortensen

The Chaos Inside: an interview with Actor Léa Seydoux

The Heat and the Grime: an interview with Actor Kristen Stewart

The Bureau Man: a new interview with Actor Don McKellar

Painkiller: a new interview with Producer Robert Lantos

The Most Wonderful Dream: a new interview with Cinematographer Douglas Koch

The Code of David: an interview with Editor Christopher Donaldson

New Flesh, Future Crimes: The Body and David Cronenberg - a video essay by Leigh Singer

The Making of Crimes of the Future

Production Design Materials

Short film: The Death of David Cronenberg

Region: Region Free
This is a UK Import. The 4K UHD disc is region free.