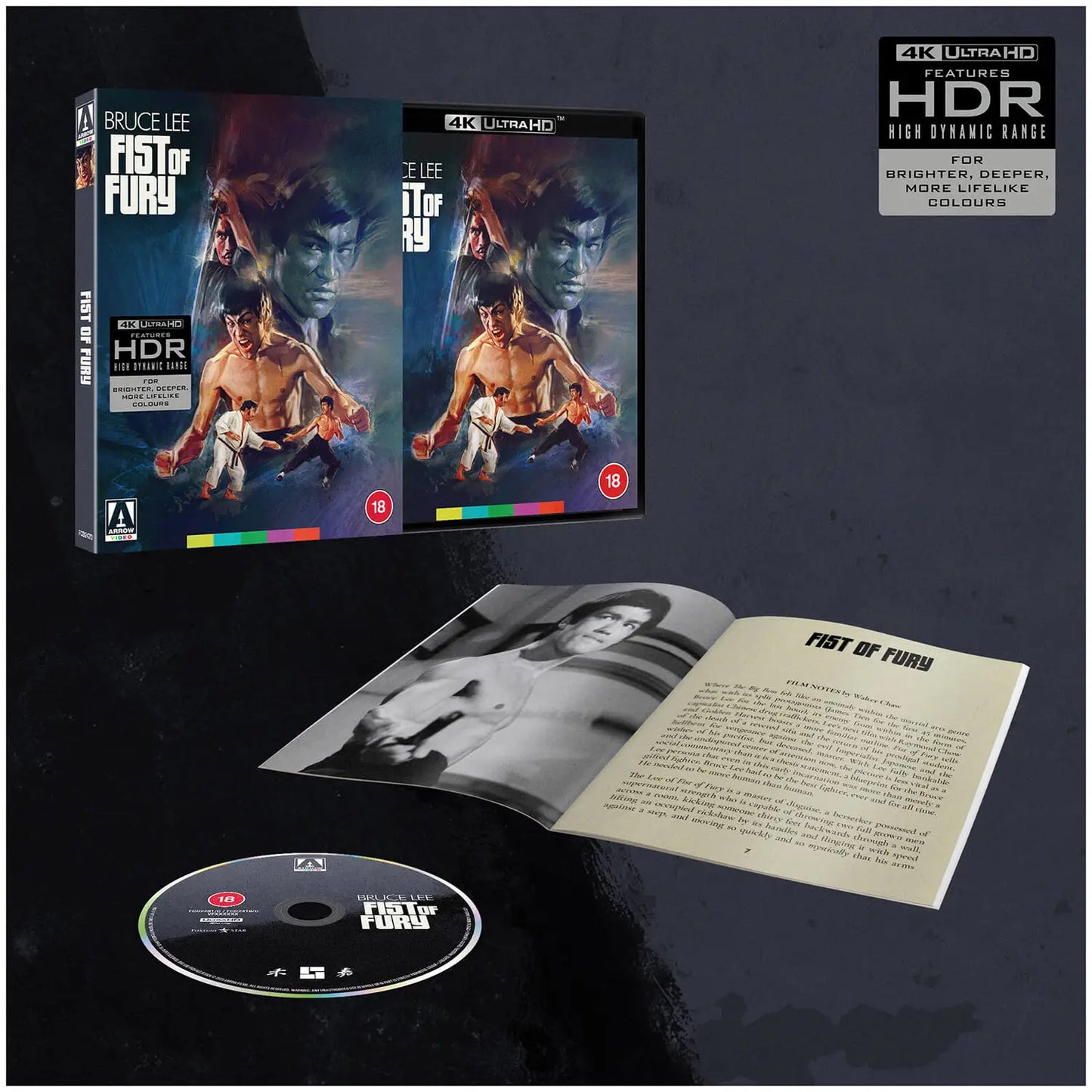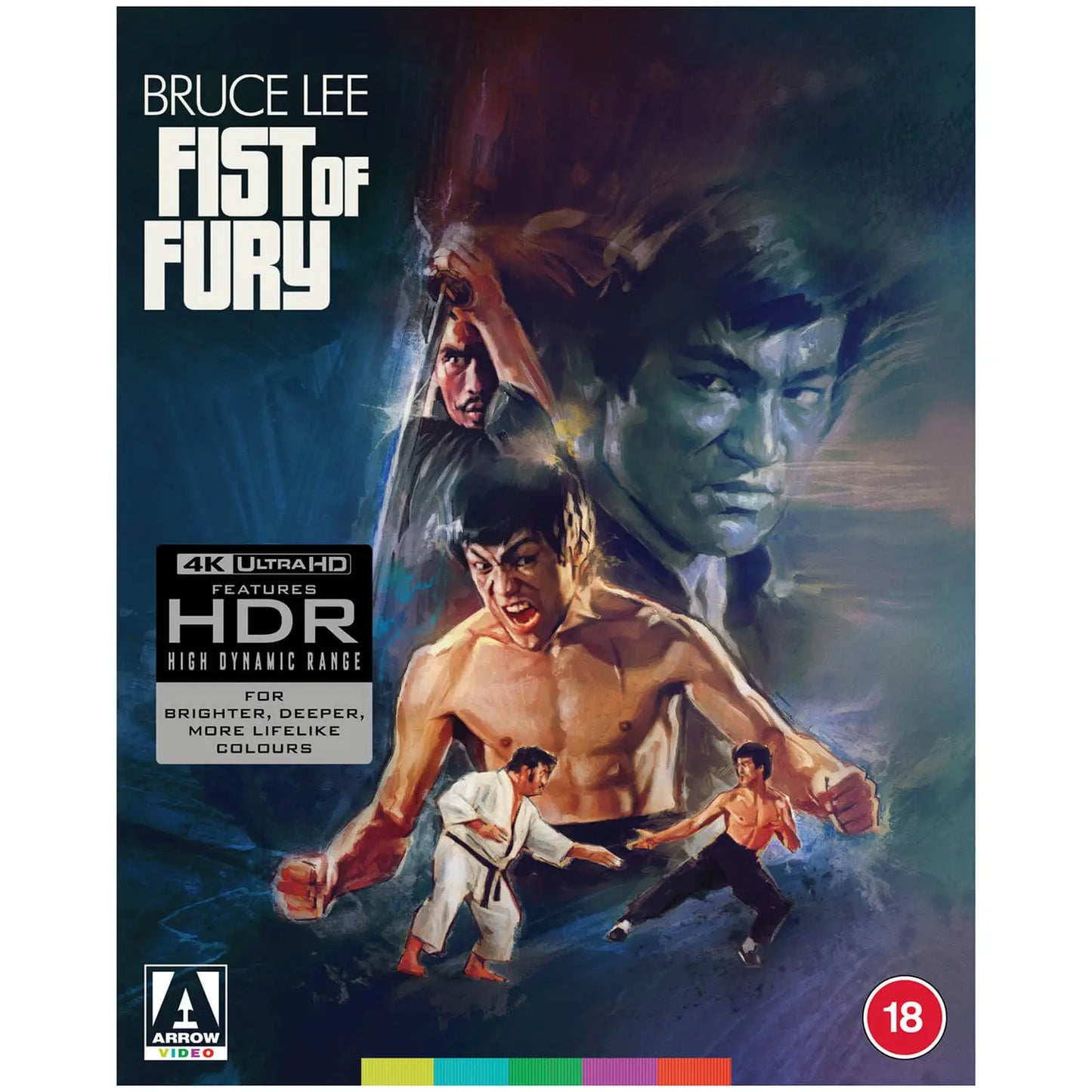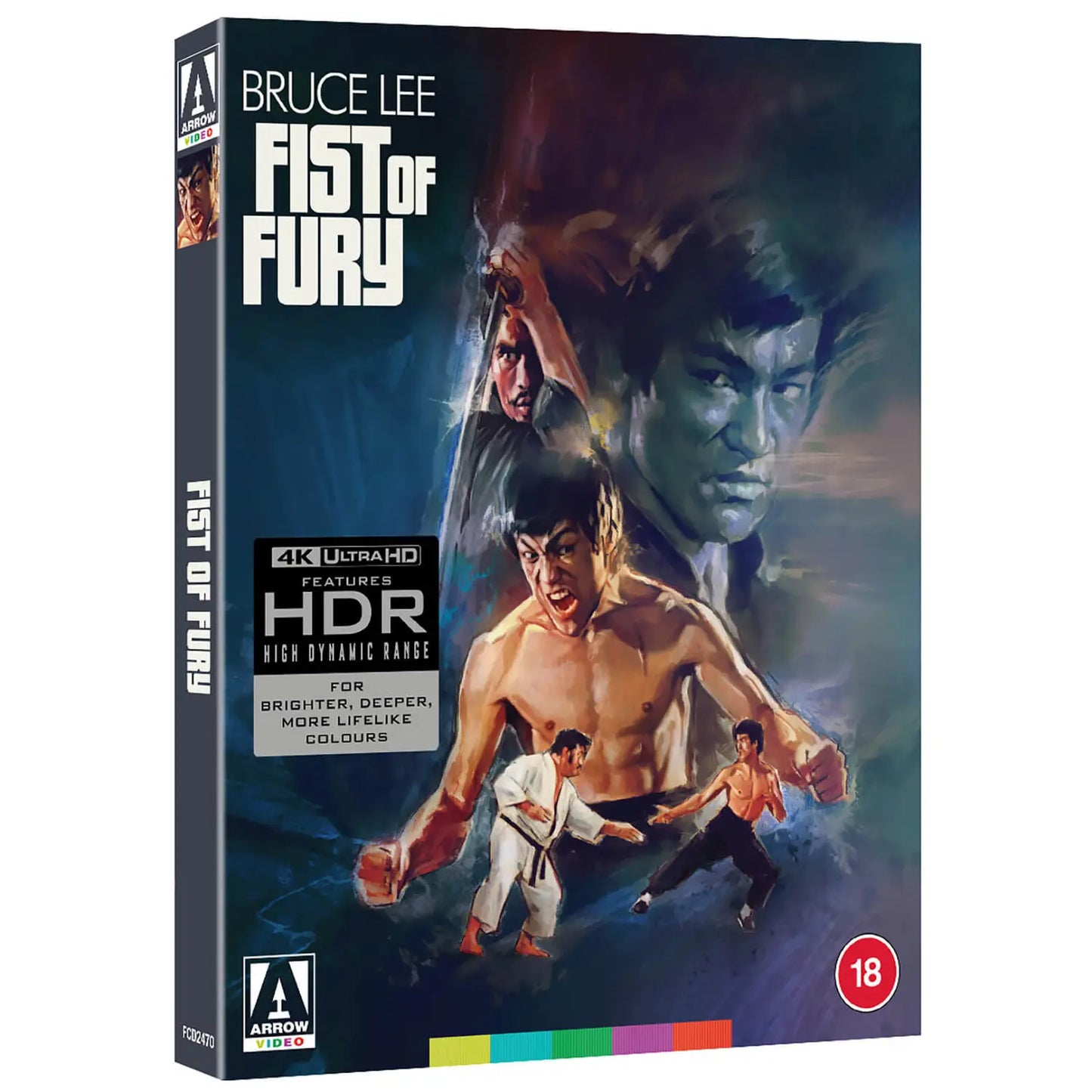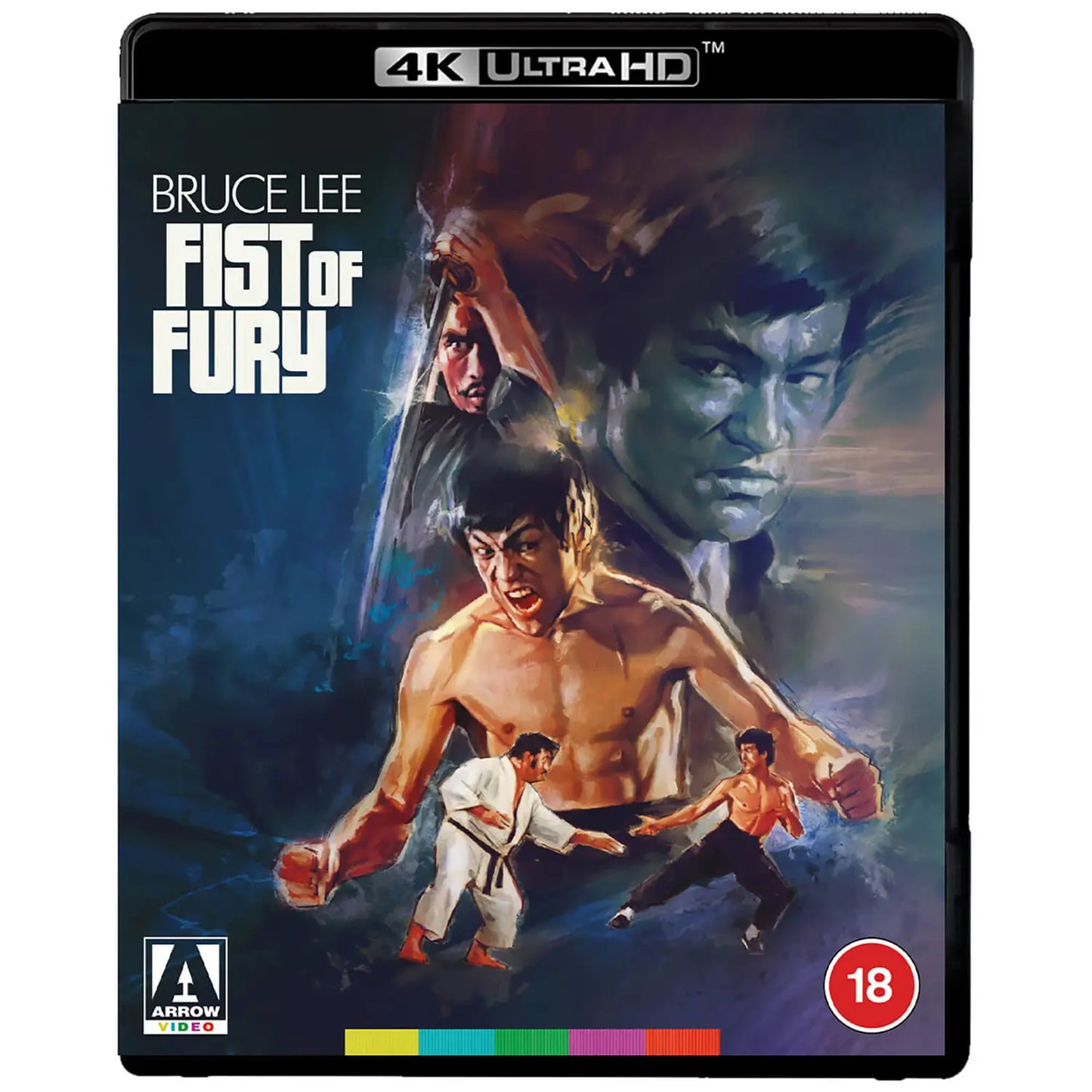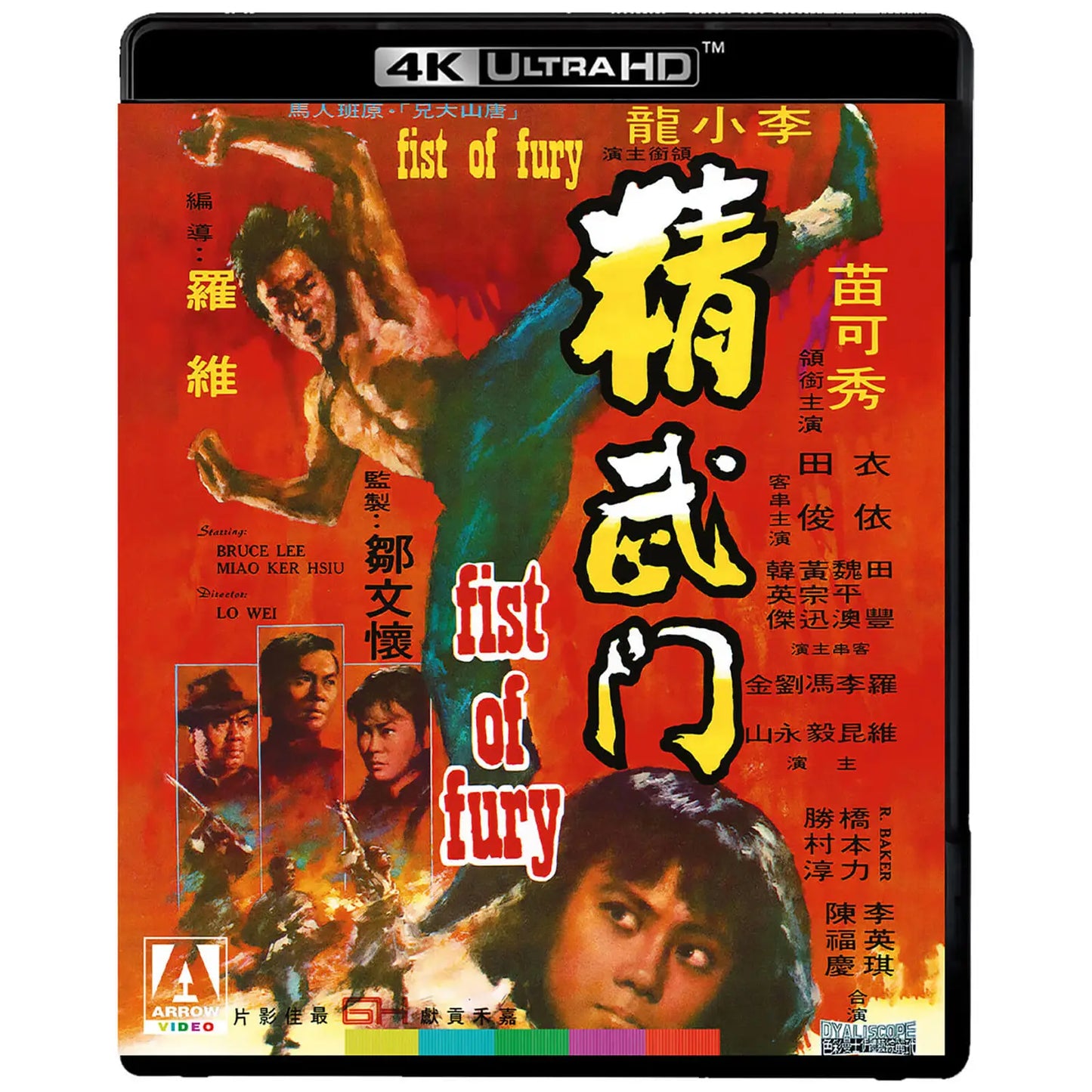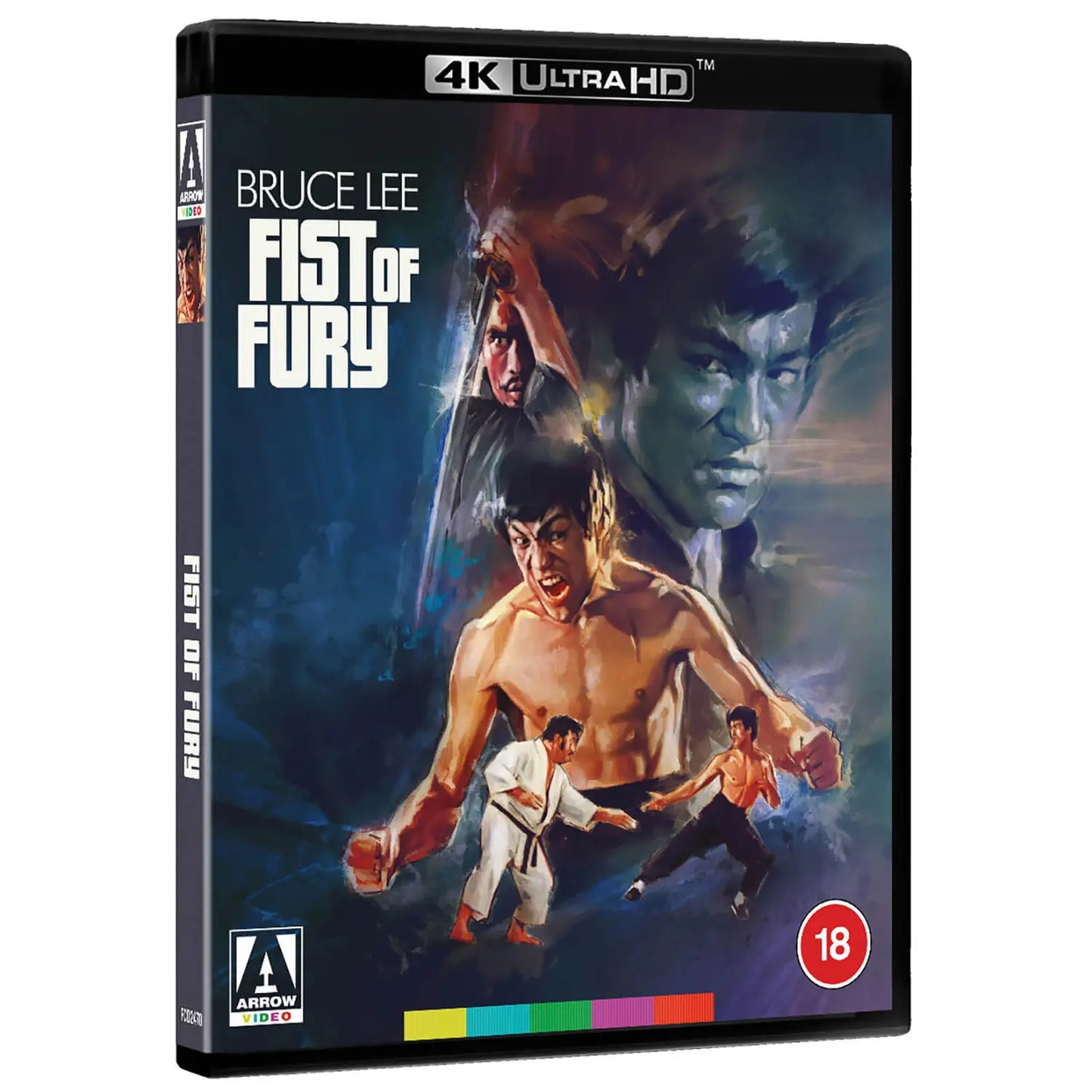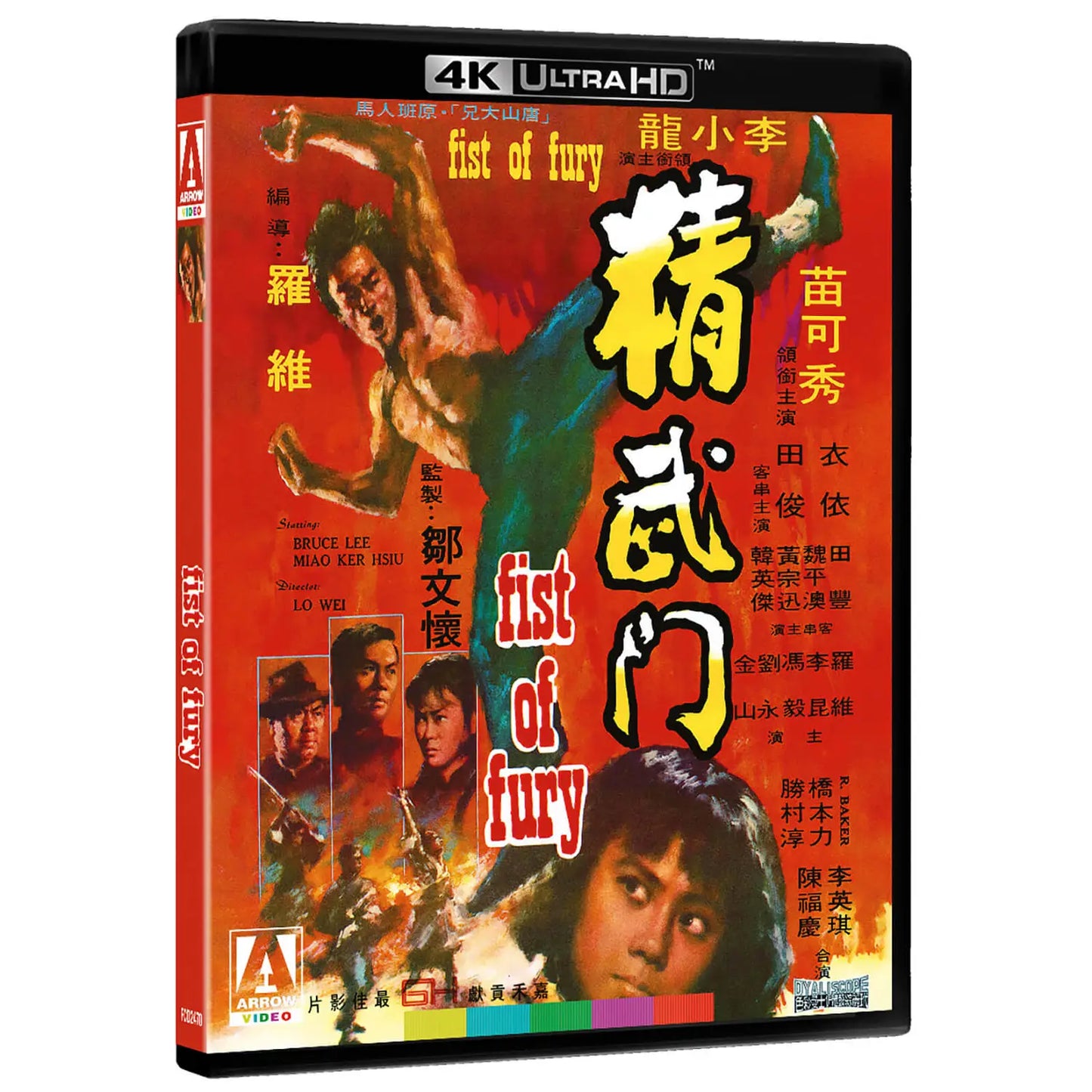 description
Bruce Lee's second film for Golden Harvest, Fist of Fury, swiftly broke all the box office records set by his previous film The Big Boss, and launched one of the most iconic characters in Chinese action cinema in Chen Zhen, since played in other films by Jet Li and Donnie Yen.

Shanghai, 1910. Chen (Lee) returns from study abroad to find that his beloved martial arts teacher has died under mysterious circumstances. Chen immediately suspects members of a rival Japanese dojo, who bully his fellow students and denigrate the Chinese at every turn. Revenge on his mind, Chen starts a one-man war on the Japanese, making him public enemy number one - and he won't go down without a fight!
Boasting many of Lee's most iconic set pieces - not least when he tells his enemies that the Chinese are "not the sick men of Asia!" - Fist of Fury is a thrill-a-minute action spectacular that also turned out to be his final collaboration with director Lo Wei, who would attempt to launch the career of stuntman Jackie Chan (briefly seen in this film) a few years later in the sequel New Fist of Fury.
Product Features
LIMITED EDITION 4K ULTRA HD BLU-RAY CONTENTS
4K (2160p) UHD Blu-ray presentation in Dolby Vision (HDR10 compatible), restored by Arrow Films from the original negative
Alternate 'English Export Cut' viewing option with different opening and closing credits via seamless branching and alternate lossless mono audio
Original restored Mandarin, English and Cantonese mono audio
English subtitles, plus optional subtitles for the deaf and hard of-hearing on the English dubs
Two feature commentaries, one by Jonathan Clements and one by Brandon Bentley
Legend of the Dragon, an 82-minute overview of Lee's life and career by film critic and historian Tony Rayns
Visions of Fury, a featurette on Bruce Lee's collaboration with Golden Harvest and Lo Wei, featuring interviews with co-producer Andre Morgan and martial arts experts Michael Worth, Frank Djeng, John Kreng, Andy Cheng and Bruce Willow
New Fist Part Two Fist, a video essay by Bentley looking at the two competing sequels shot simultaneously in 1976
Archive interviews with co-stars Nora Miao, Riki Hashimoto, Jun Katsumara and Yuen Wah
Alternate credits sequence
Trailer gallery, including a Chen Zhen trailer reel
Image gallery
Illustrated collector's booklet featuring writing on the film by Walter Chaw
Reversible sleeve featuring original and newly commissioned artwork by Tony Stella
This is a UK import.  The 4K UHD is region free.