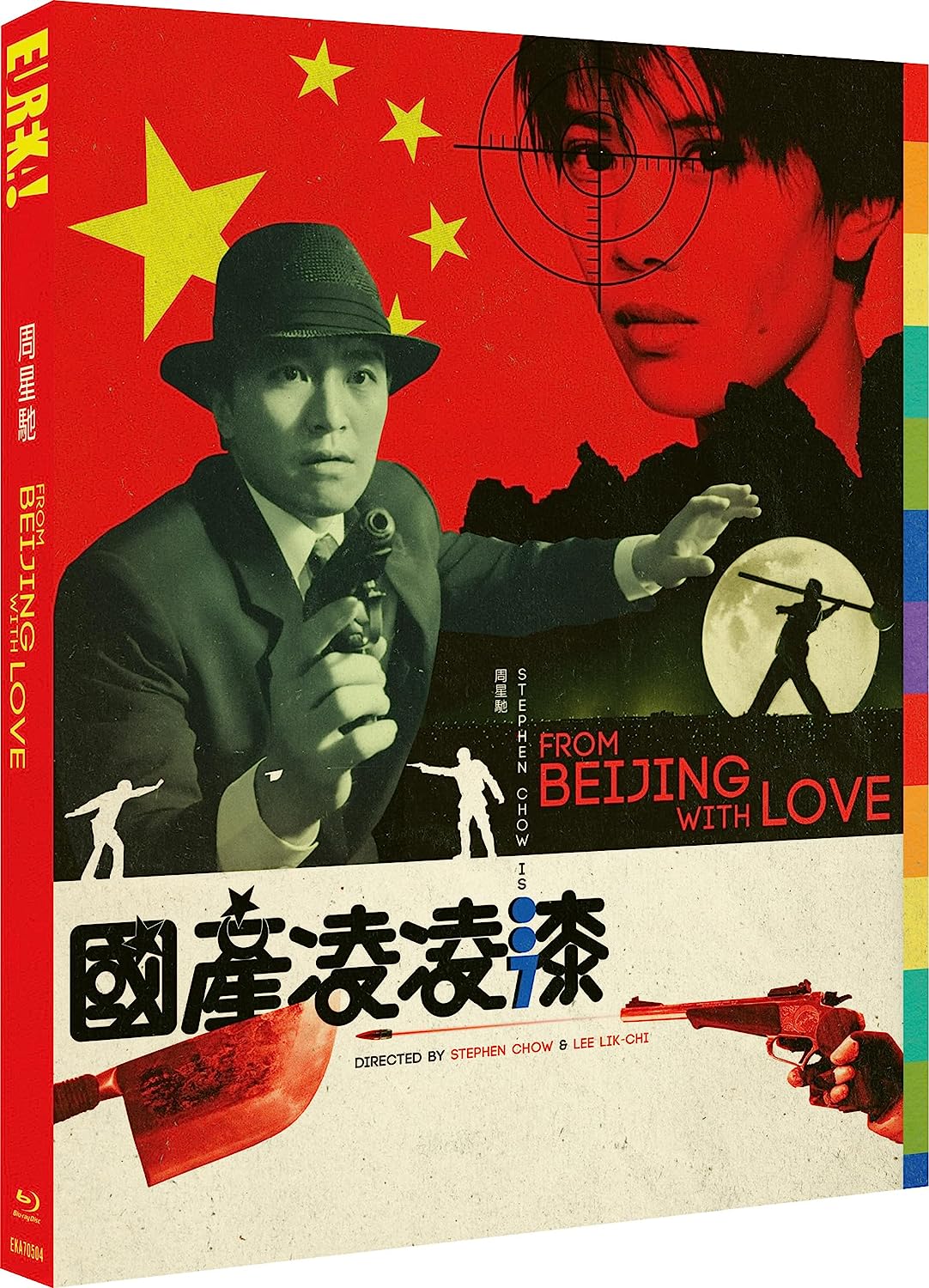 description
Hong Kong's King of Comedy Stephen Chow (Shaolin Soccer, Kung Fu Hustle) directs and stars in this hilarious spoof of the James Bond franchise.

Martini swilling butcher (and disgraced former spy) Ling Ling Chat is dispatched to recover a stolen dinosaur skull from a golden-gun wielding supervillain. Equipped with the latest gadgets, our hero dons his tuxedo and swaggers into a world of danger, beautiful women, and metal mouthed assassins. Sound familiar?
One of Stephen Chow's funniest films, Eureka Classics is proud to present From Beijing with Love on Blu-ray in its UK debut.
SPECIAL FEATURES
Limited edition O-Card slipcase featuring new artwork by Grégory Sacré (Gokaiju) [2000 copies]
1080p HD presentation on Blu-ray from a restoration of the original film elements
Original Cantonese mono audio
Optional English dubbed audio
Optional English Subtitles
Brand new feature length audio commentary Frank Djeng (NY Asian Film Festival)
Wong Kam Kong on "From Beijing With Love" – new interview with actor Wong Kam Kong about his role in the film
Wong Kam Kong in conversation – actor Wong Kam Kong discusses his career
King of Mo Lei Tau - Archival interview with Lee Lik-chi by Frédéric Ambroisine
Trailer
A Limited-edition collector's booklet featuring new writing by James Oliver [2000 copies]
This is a UK Import. The Blu-ray is region B and will require a multi-regional player.