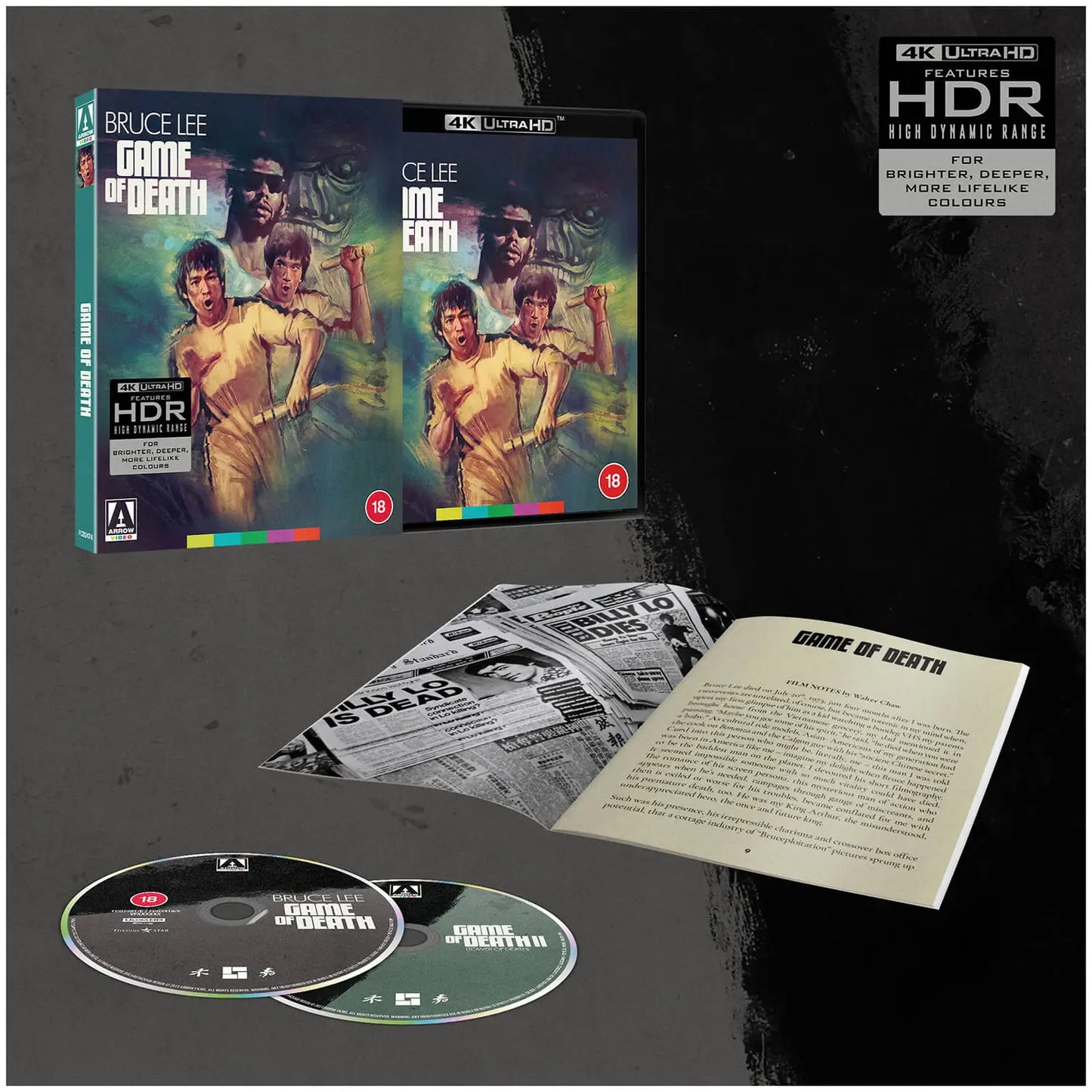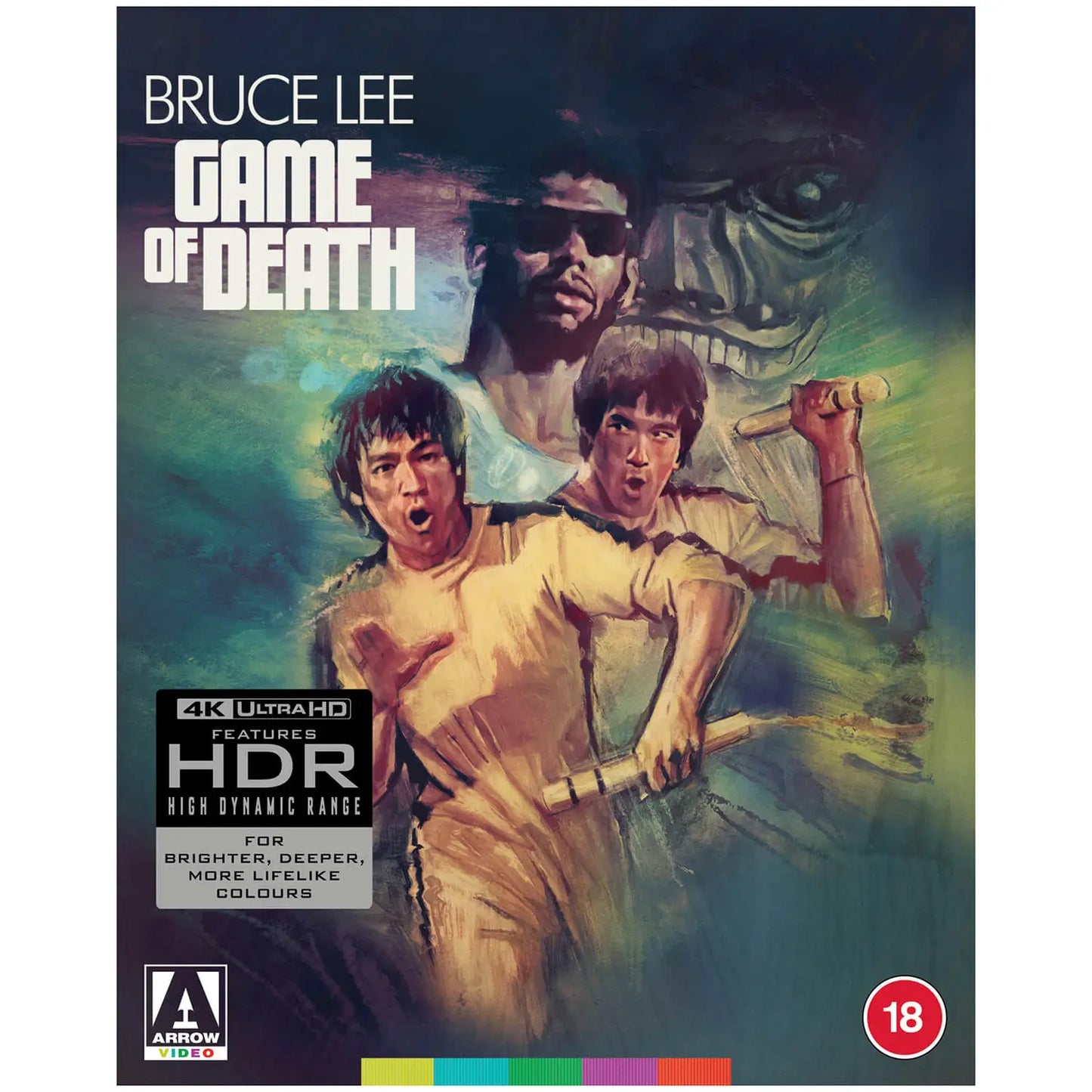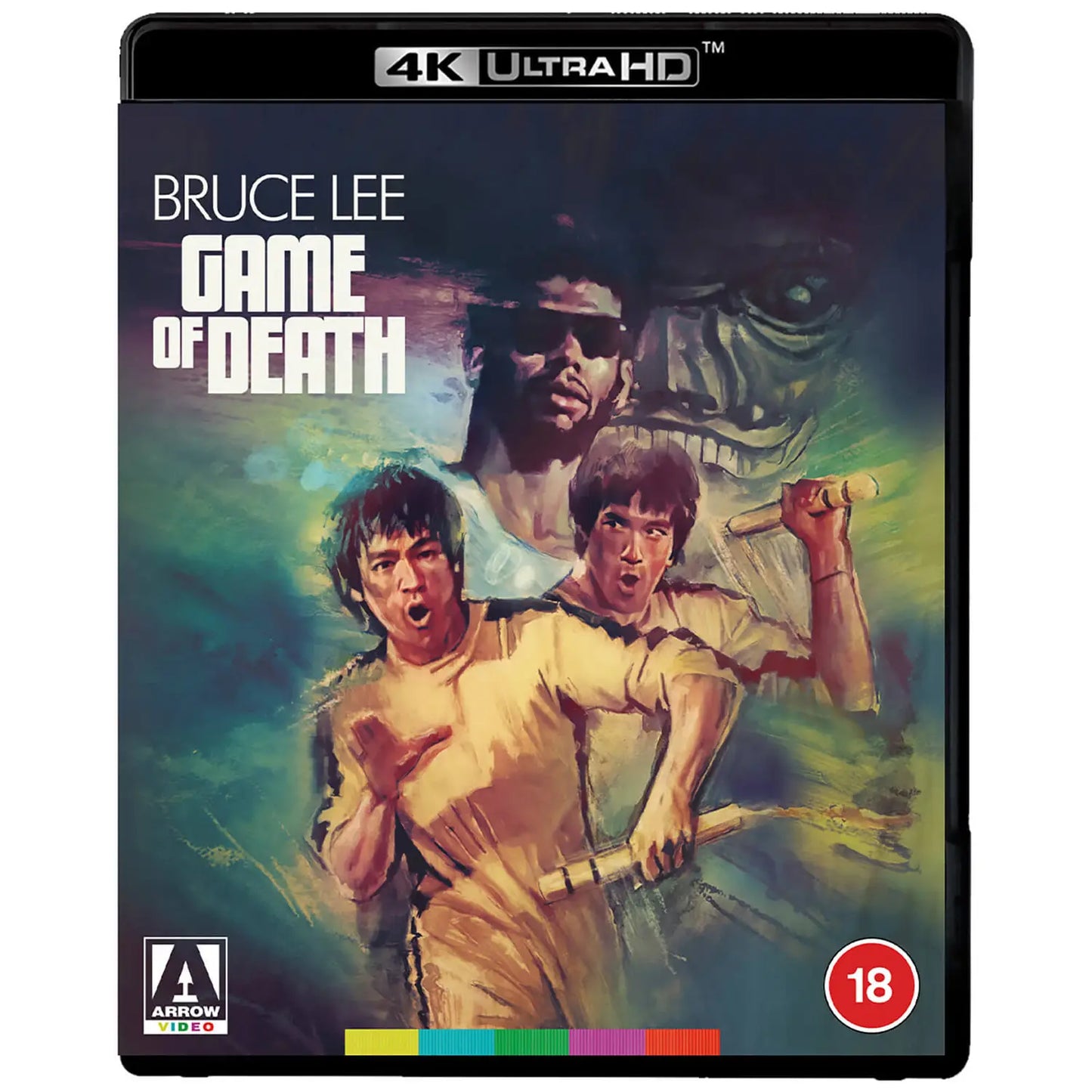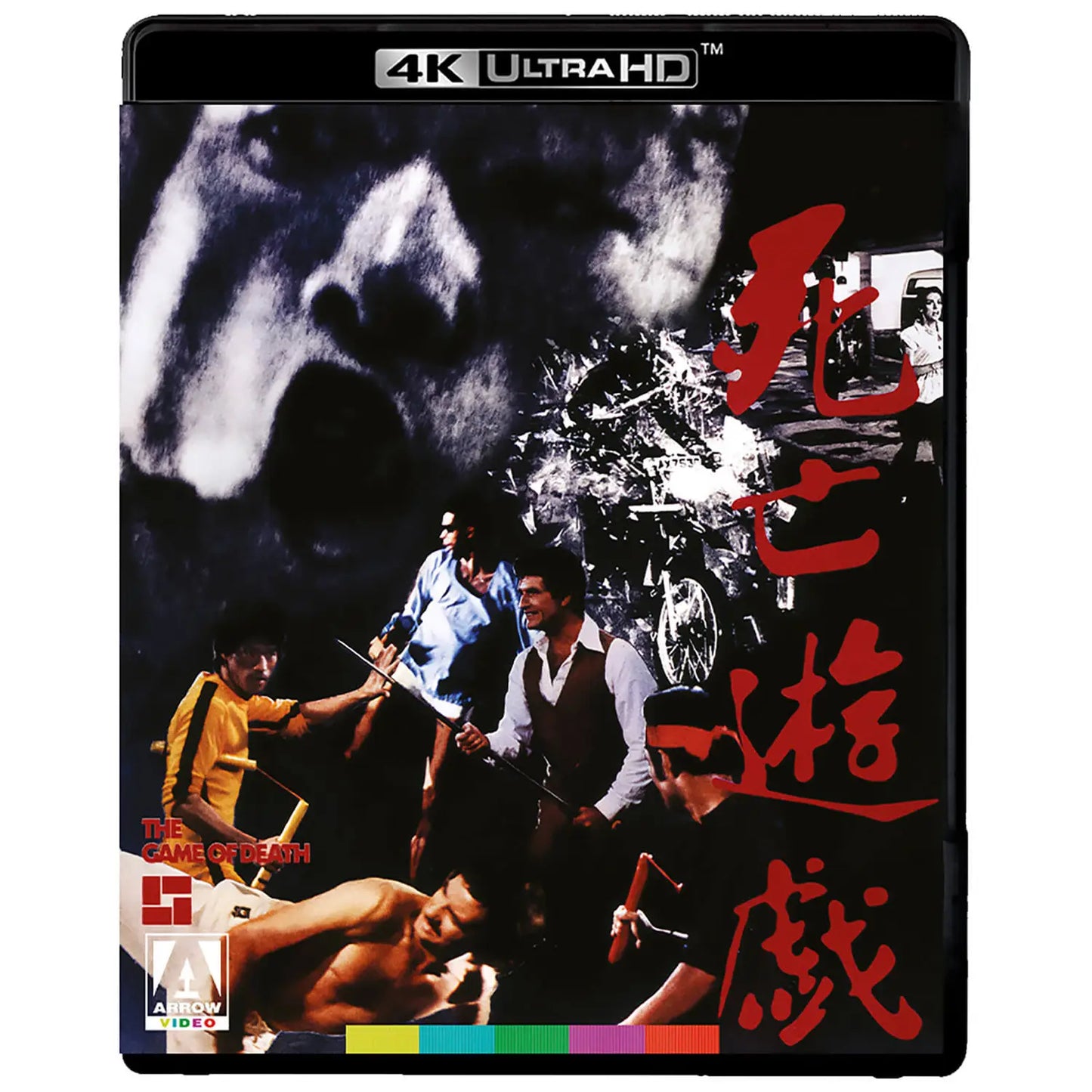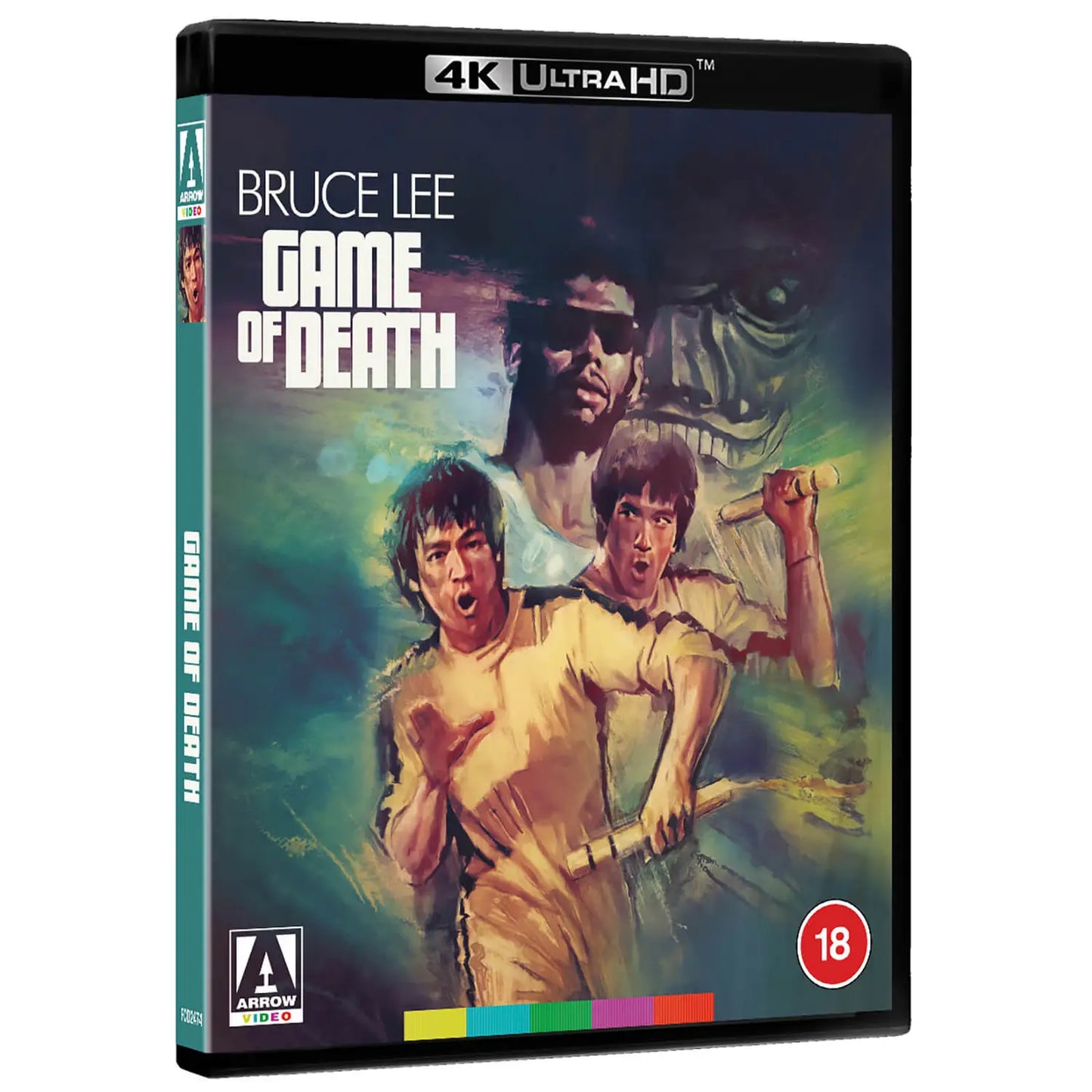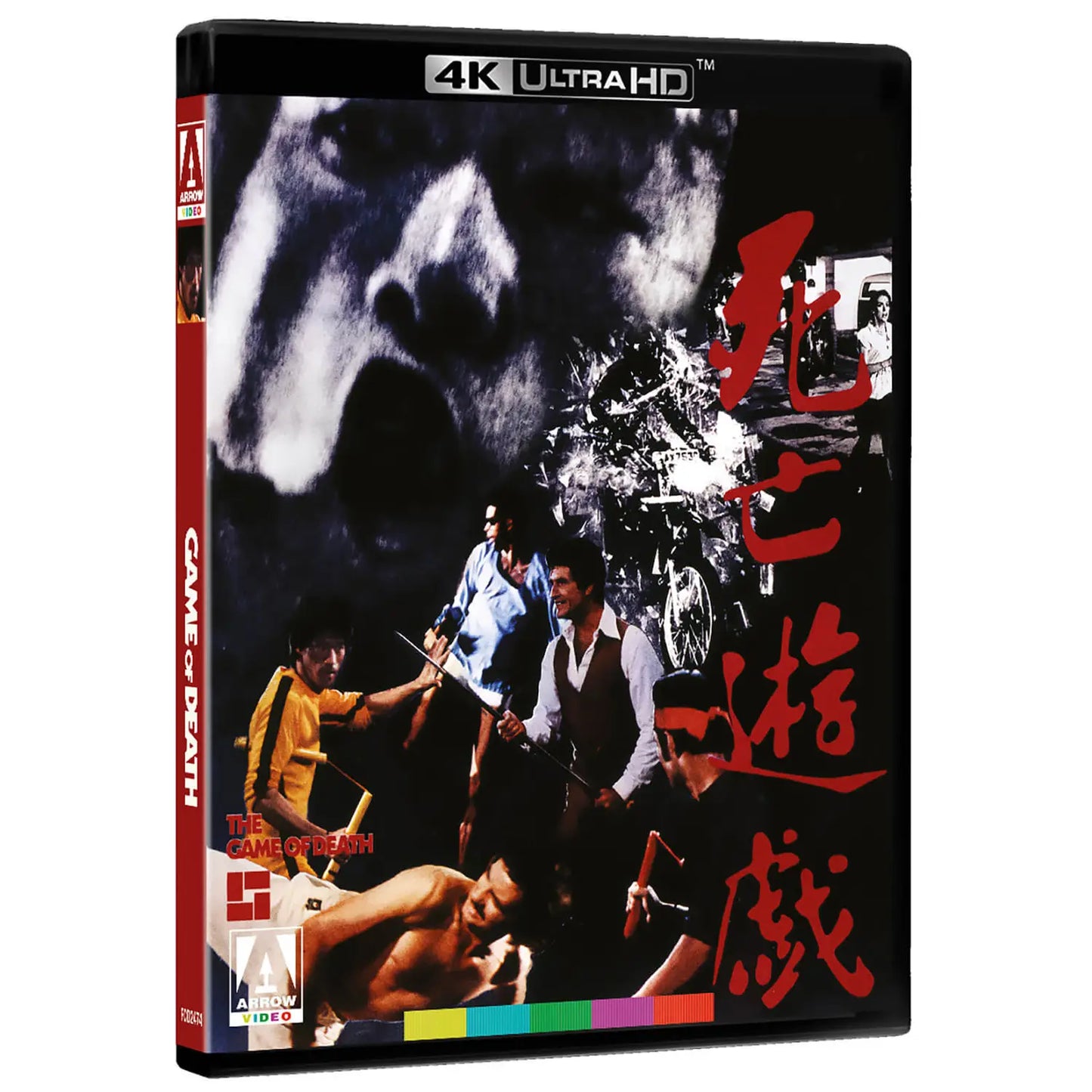 description
Five years after the release of Enter the Dragon and the death of its star Bruce Lee, director Robert Clouse was recruited by Golden Harvest to complete Lee's last, unfinished masterwork, only a third of which was filmed before he died: Game of Death. The result is an exciting rollercoaster ride that blends Lee's martial arts mastery with Clouse's eye for nail-biting suspense.

Billy Lo (Lee) is a kung fu superstar in the Hong Kong film industry whose happy life with his girlfriend Ann (Colleen Camp) is being intruded upon by a threatening group of American gangsters led by Dr Land (Dean Jagger) and henchman Steiner (Hugh O'Brian), intent on bringing Billy under their control. When Billy refuses, their lethal response sets about a chain of events where a disguised Billy turns the tables on the syndicate, fighting his way through the city for his and Ann's freedom.
With fantastic fight choreography by Sammo Hung, the leading inheritor to Lee's throne at that time, and a much-beloved music score by John Barry, Game of Death was an international smash hit that helped to keep Lee's star burning bright long after he was gone. It is accompanied here by its 1981 sequel Game of Death II (Tower of Death), one final star vehicle for Bruce Lee made using more rare footage found in the studio vaults.
Product Features
LIMITED EDITION 4K ULTRA HD BLU-RAY CONTENTS
Illustrated collector's booklet featuring writing on the films by Walter Chaw
Reversible sleeve featuring original and newly commissioned artwork by Tony Stella
DISC 1: GAME OF DEATH (4K ULTRA HD BLU-RAY)
4K (2160p) UHD Blu-ray presentation in Dolby Vision (HDR10 compatible), restored by Arrow Films from original film elements, of the international cut and the Japanese cut of Game of Death via seamless branching
Brand new 2K restoration of the International Cut of Game of Death II by Arrow Films from original film elements
Original restored English mono audio on both cuts
English subtitles for the deaf and hard-of-hearing
Feature commentary by Brandon Bentley & Mike Leeder
The Song I'm Singing Tomorrow, an interview with star Colleen Camp
Deleted and extended scenes from the Chinese-language versions of the film, including two alternate endings (some material in standard-definition)
Archive interviews with co-stars Dan Inosanto and Bob Wall
Behind-the-scenes footage as featured in Bruce Lee: The Legend
Rare pre-production sales featurette from 1976 with new commentary by Michael Worth and producer Andre Morgan
Fight scene dailies directed by Sammo Hung
Locations featurette from 2013
Trailer gallery, including Bruceploitation and 'Robert Clouse at Golden Harvest' trailer reels
Image gallery
DISC 2: GAME OF DEATH II (BLU-RAY)
High Definition (1080p) Blu-ray presentation of Game of Death II as well as the Hong Kong Theatrical Cut titled Tower of Death (contains some standard-definition material)
Original lossless English mono audio on Game of Death II
Original lossless Cantonese, Mandarin and English mono audio on Tower of Death
English subtitles for the deaf and hard-of-hearing on Game of Death, and optional English subtitles on Tower of Death
Feature commentary by Frank Djeng & Michael Worth, co-producers of Enter the Clones of Bruce Lee
Archive interview with co-star Roy Horan
Alternate Korean version with unique footage, presented in High Definition with original lossless mono audio and English subtitles
Alternate US video version in High Definition with lossless English mono audio, via seamless branching
Alternate end credits sequence for Game of Death II
Trailer gallery
Image gallery
This is a UK Import. The 4K UHD disc is region free. The Blu-ray is region B and will require a multi-regional player.