Regular price
$34.98 USD
Sale price
$24.99 USD
Unit price
per
Sale
Sold out
View full details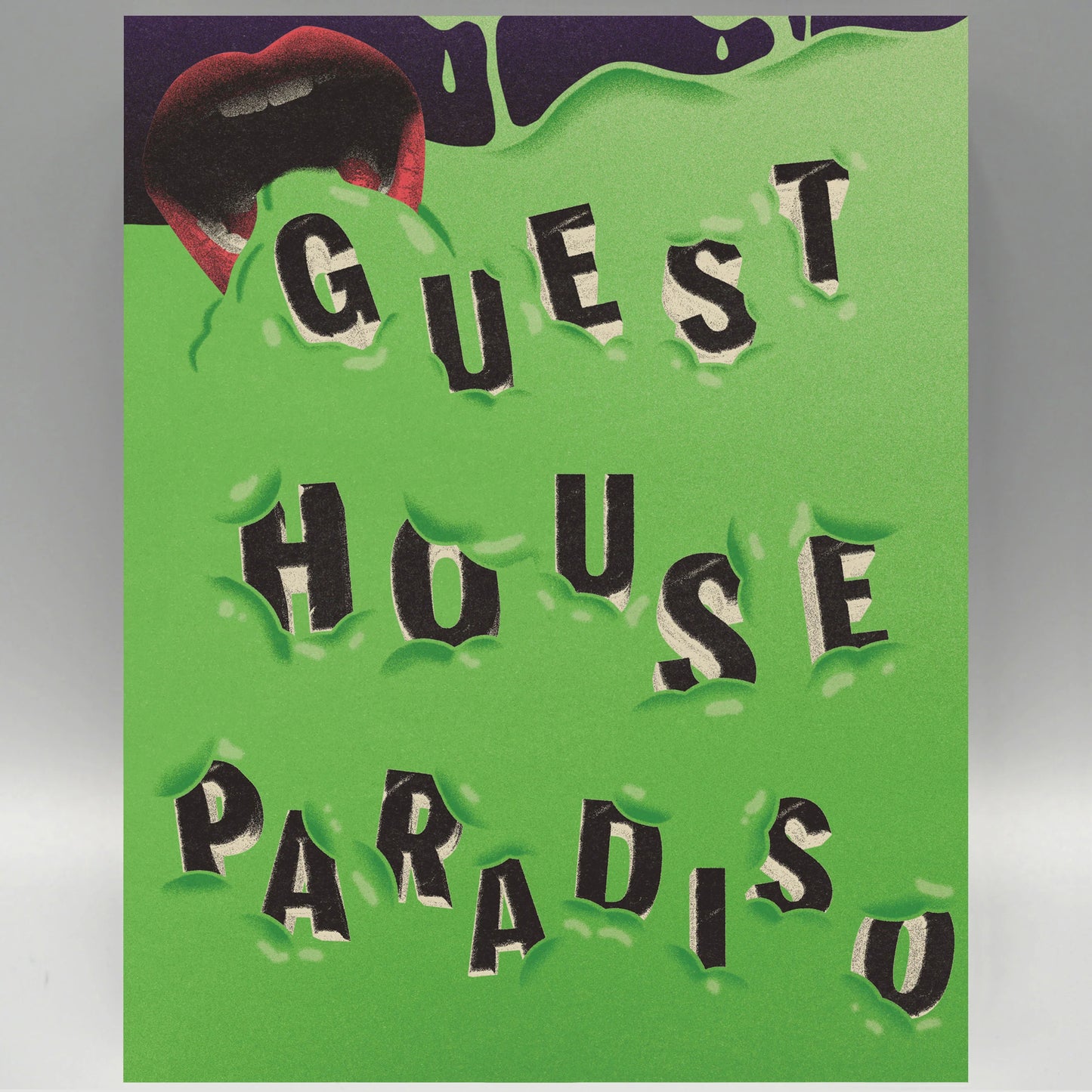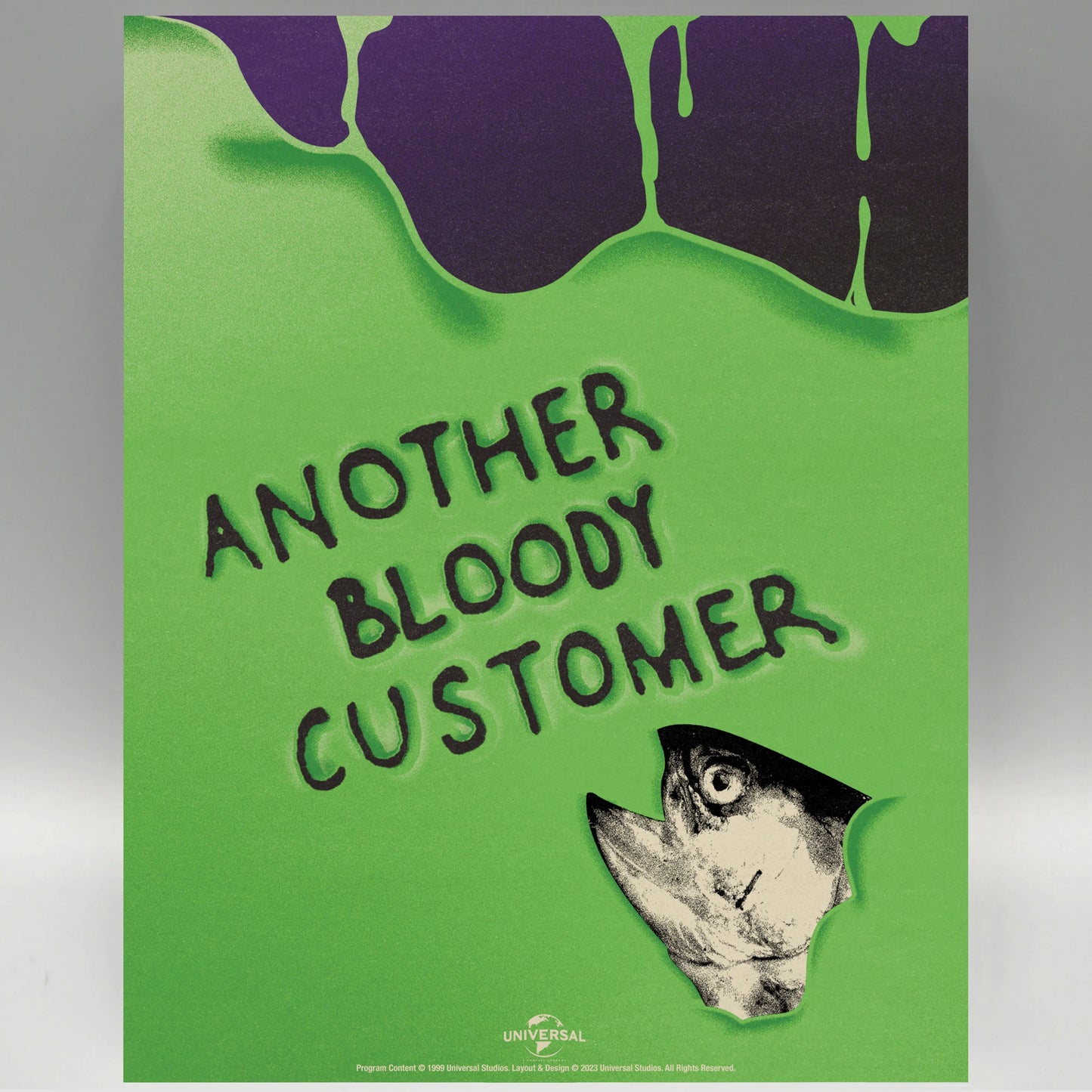 description
This special limited edition spot gloss slipcover (designed by Haunt Love) is limited to 5,000 units.
Richie Twat and Eddie Elizabeth Ndingombaba proudly run the worst hotel in the world. With bills piling up and a myriad of issues coming to a head, it's up to them to provide the perfect Guest House Paradiso experience to the Nice family during their stay... if only they stayed somewhere else. A weekend of nightmarish situations involving exotic lingerie, Italian movie stars, getting trapped in an oven, and more vomit than you can imagine await anyone foolish enough to stay at the Guest House Paradiso.
The final collaboration between Adrian Edmondson and the late Rik Mayal (Drop Dead Fred, TV's The Young Ones), co-founders of the anarchic '80s UK comedy troupe The Comic Strip, director Edmondson's GUEST HOUSE PARADISO is bizarre, uncomfortable, non-stop hilarious, culminating in the greatest (and most voluminous) vomit gag in cinema history. Reprising their characters from the famed British sitcom Bottom Mayal and Edmondson are joined on-screen by Bill Nighy (Love Actually), Vincent Cassel (Black Swan, Irreversible), Kate Ashfield (Shaun of the Dead) and Simon Pegg (Hot Fuzz, Star Trek) in one of his first movie roles, Vinegar Syndrome Labs offers the definitive home video release this unsung classic of British comedy, newly restored in 4K from its 35mm interpositive.
Directed by: Adrian Edmondson
Starring: Rik Mayall, Adrian Edmondson, Simon Pegg, Bill Nighy, Vincent Cassel, Kate Ashfield
1999 / 90 min / 2.35:1 / English 5.1 Surround & 2.0 Stereo
Additional info:

Region A Blu-ray

Newly scanned & restored in 4K from its 35mm interpositive

"Paradiso Pegg" (12 min) - a brand new interview with actor Simon Pegg

"The Making of Guest House Paradiso" (37 min) - an archival making-of featurette

"From the Cutting Room Floor" (9 min) - a collection of outtakes

Multiple original trailers

Reversible sleeve artwork

English SDH subtitles