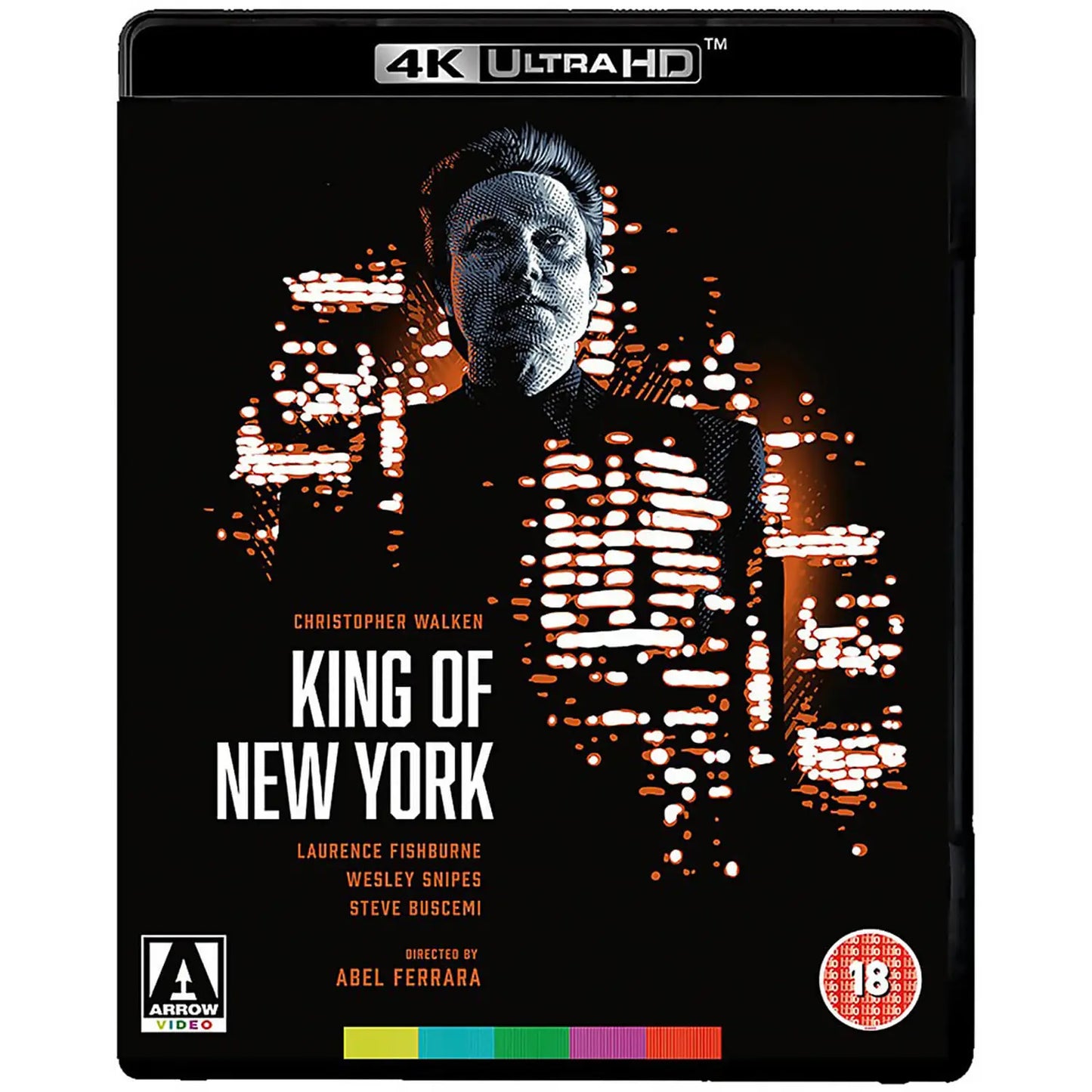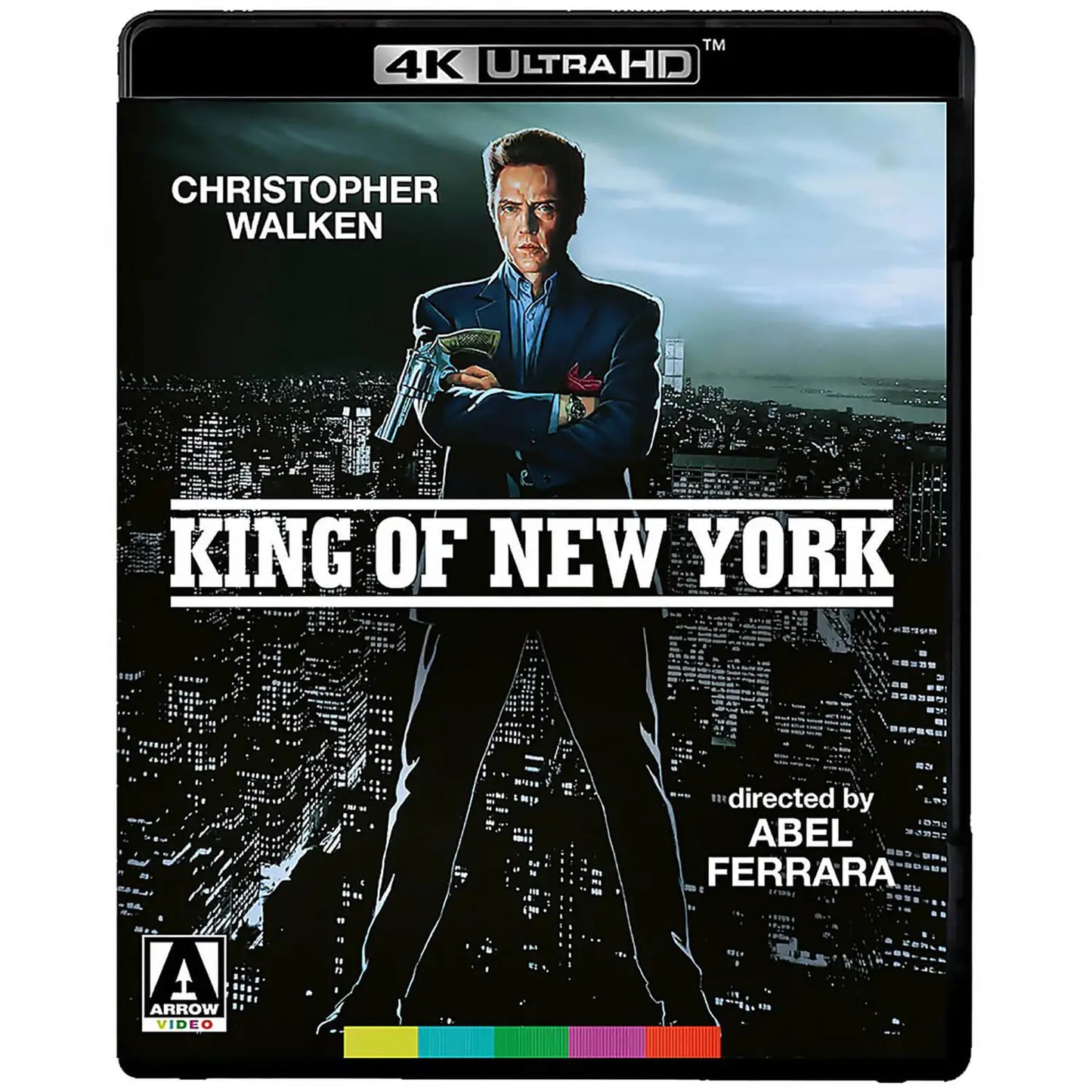 description
NOT EVERYONE WHO RUNS A CITY IS ELECTED.
Arguably maverick filmmaker Abel Ferrera's most accessible and explosive film, King of New York's status as an urban gangster classic is cemented by a magnetic, career-best central performance by Christopher Walken, as well as riveting support from Laurence Fishburne, Wesley Snipes, Giancarlo Esposito, Steve Buscemi and David Caruso.
After years inside, drug lord Frank White (Walken) is fresh out of jail and back on the streets of New York City. Seeing himself as half Scarface, half Robin Hood, Frank and his enforcers brutally take back control of the city, turf by turf – with starry dreams of using the millions to benefit the community and save a local hospital. Before Frank can fulfil his ruthless lust for power, though, he's got to get past the crooked cops determined to take him down, and the criminal competition that won't bend to his will.
Still just as relevant and incendiary now as it was three decades ago, King of New York returns with guns blazing in this definitive special edition, including a new director-approved 4K restoration.
4K ULTRA HD SPECIAL EDITION CONTENTS
New 4K restoration from the original negative by Arrow Films, approved by director Abel Ferrera and cinematographer Bojan Bazelli
4K (2160p) UHD Blu-ray presentation in Dolby Vision (HDR10 compatible)
LPCM original stereo and remixed DTS-HD MA 5.1 surround audio options
Optional English subtitles for the deaf and hard of hearing
Audio commentary by director Abel Ferrera
Audio commentary with composer Joe Delia, producer Mary Kane, casting director Randy Sabusawa and editor Anthony Redman
Interview with director Abel Ferrera
Interview with producer Augusto Caminito
Abel Ferrera: Not Guilty, a documentary on the director from the French TV show Cinéastes de notre temps
A Short Film About the Long Career of Abel Ferrera, a documentary looking back at the director's career, including interviews with his key collaborators
Original theatrical trailers and TV spots
Image gallery
Reversible sleeve featuring newly commissioned artwork by Tracie Ching
This is a region free UK Import.