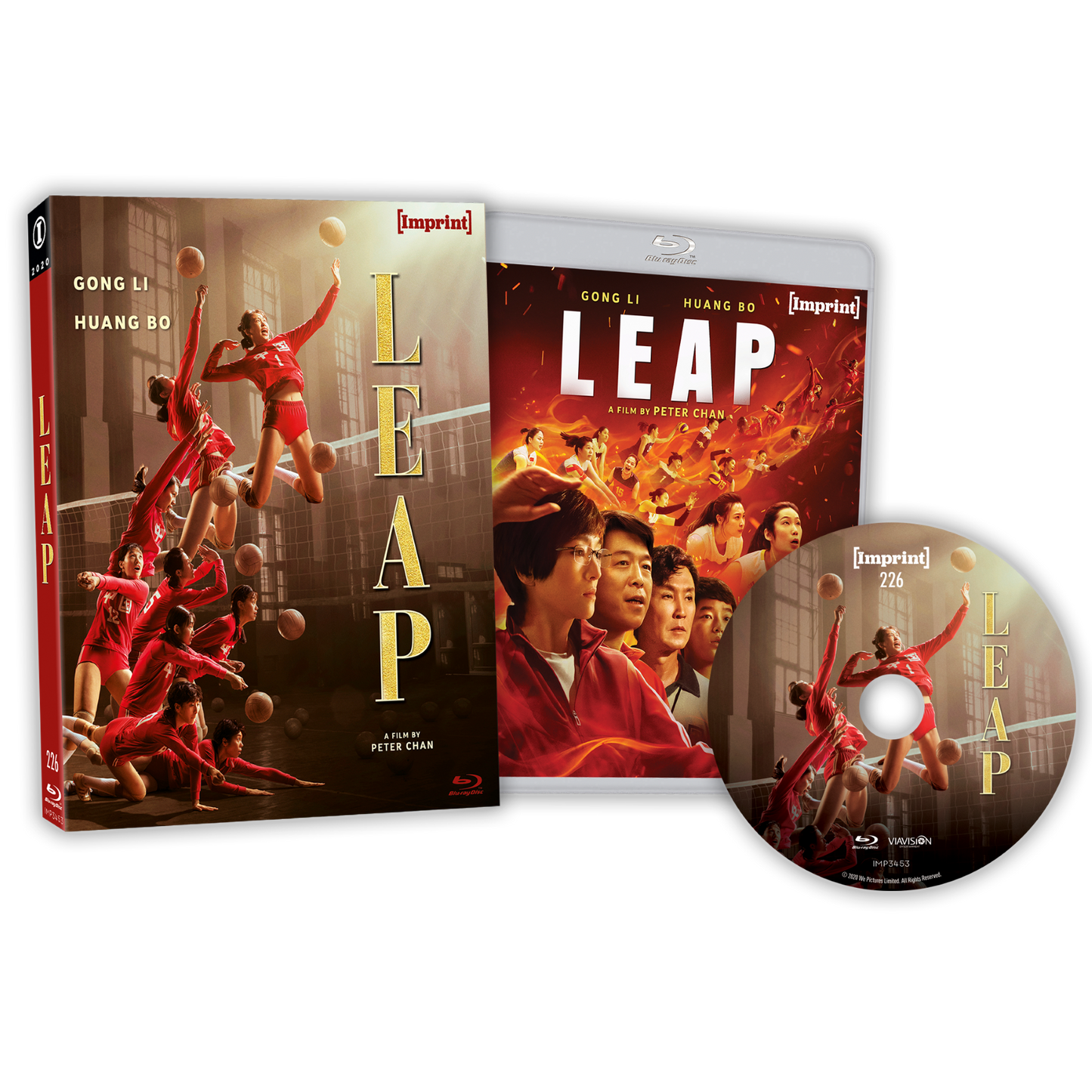 description
A MATCH CHINA COULD NOT LOSE… AND CERTAINLY COULD NOT AFFORD TO LOSE.

Based on a true story, "Leap" is a sports-themed movie chronicling the development of China's ladies' volleyball team, from its humble beginnings in the 1980s to its current status as one of the powerhouses in the international women's game today. The film tells the journey of several generations of Chinese National Women's Volleyball Team and their touching stories of tenacious struggle and glory for the country over the past 40 years.
Recipient of 8 nominations for various categories of the 2020 Golden Rooster Awards, of which it won 3, namely for best picture, writing, and cinematographer.
Directed by famed Hong Kong Director Peter Chan (Dragon) and led by powerhouse performances from Gong Li (Raise The Red Lantern), Huang Bo (The Conformist) and Wu Gang (Iron Man).
Starring Gong Li, Huang Bo, Wu Gang, and Peng YuChang.
Special Features and Technical Specs:
1080p High-definition presentation on Blu-ray from a 4K scan
NEW

 

Screenwriter and film critic Tony Rayns on 'Leap'
New Volleyball Team

 

– featurette
Becoming Lang Ping

 

– featurette on actress Gong Li
Middle Earth

 

–

 

China's cultural industry podcast, behind the scenes with 'Leap' director Peter Ho-Sun Chan
New China Women's Volleyball Team

 

– Teaser Trailer
'Leap'

 

– Teaser Trailer
'Leap'

 

– Theatrical Trailer
Aspect Ratio 1.78:1
Audio Mandarin DTS HD 5.1 Surround + LPCM 2.0 Stereo
Optional English subtitles
Limited Edition slipcase on the first 1500 copies with unique artwork
This is a region free Australian Import