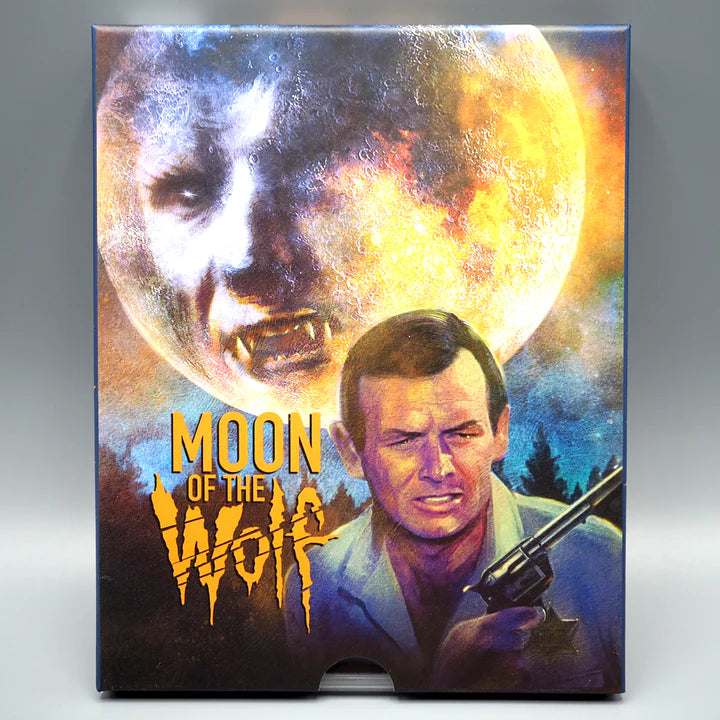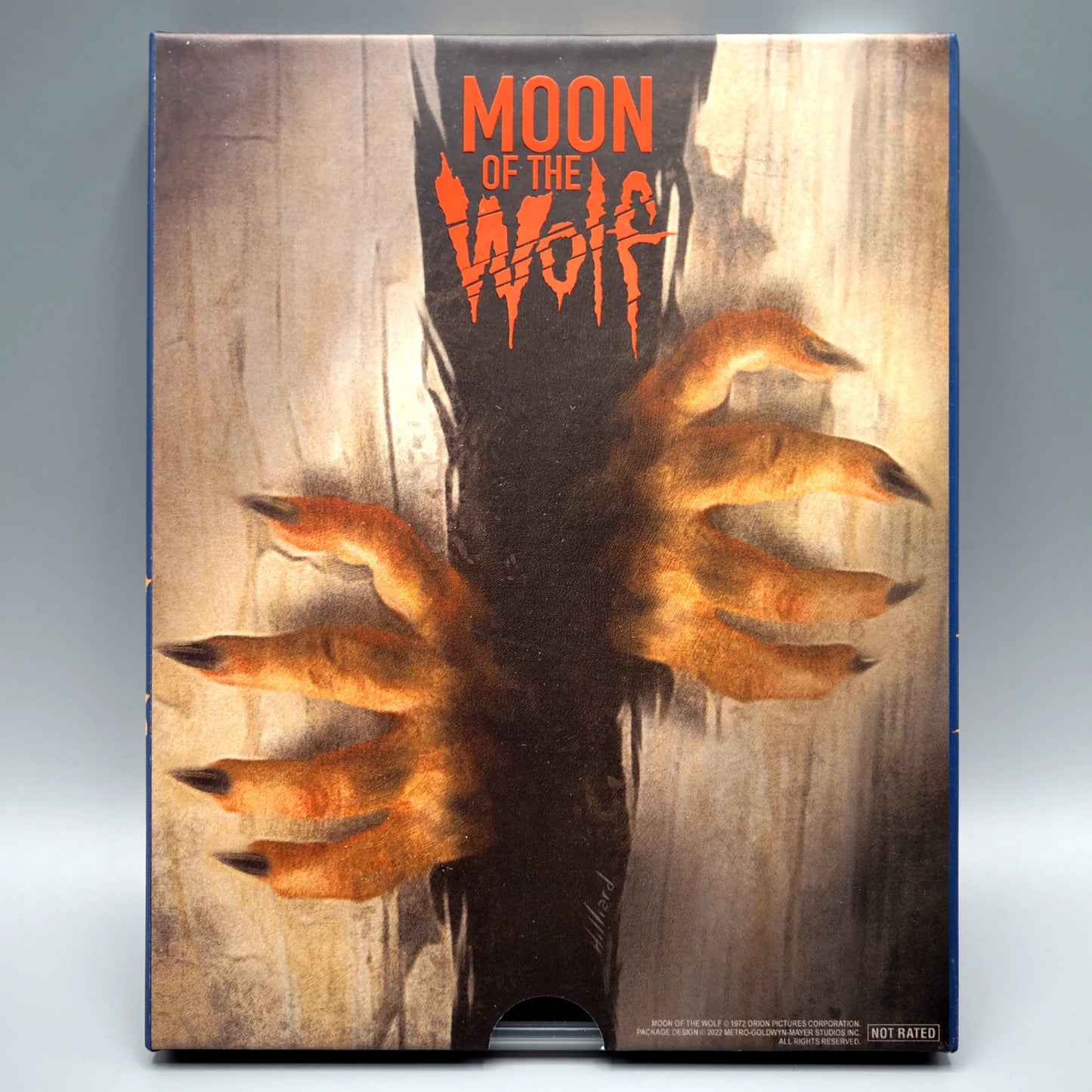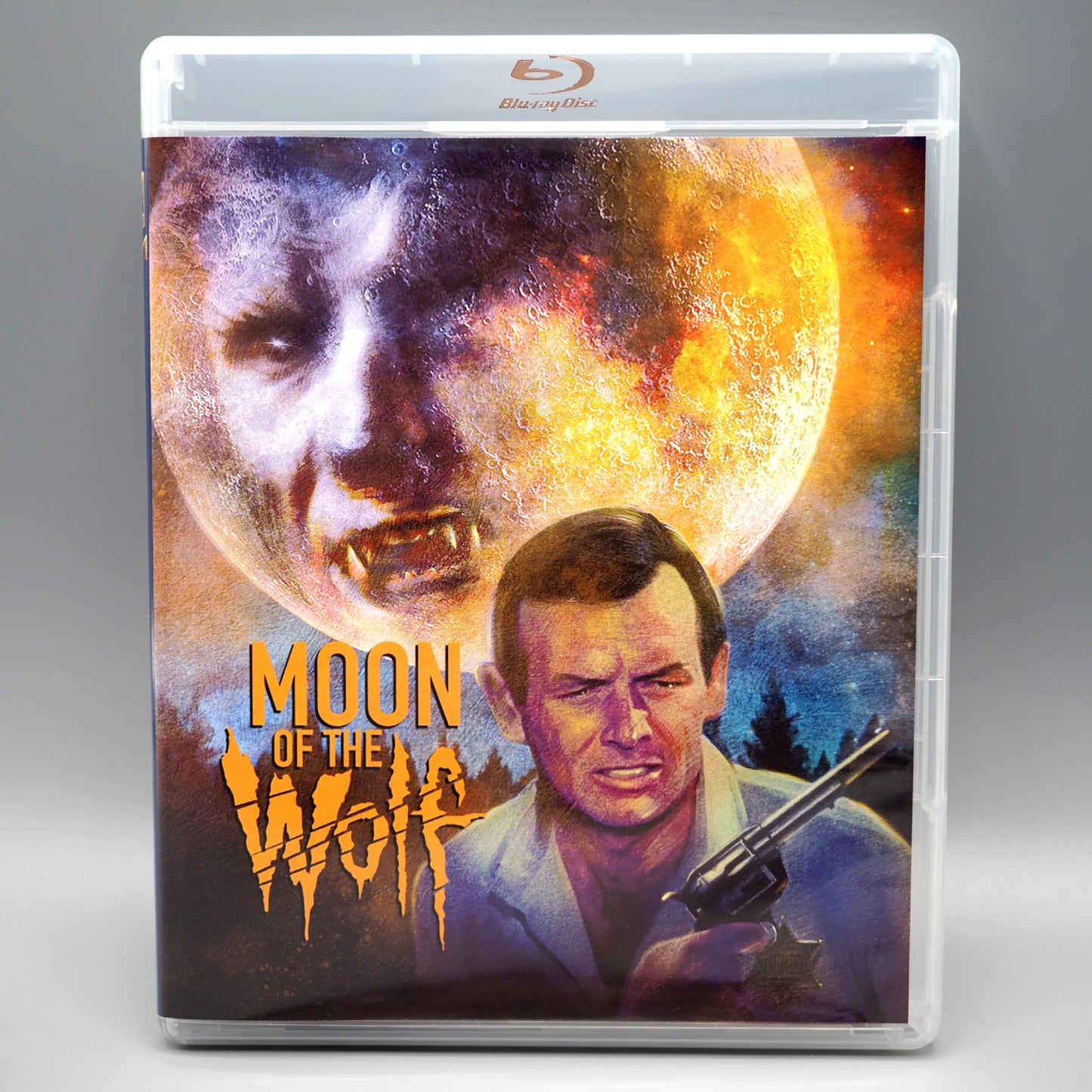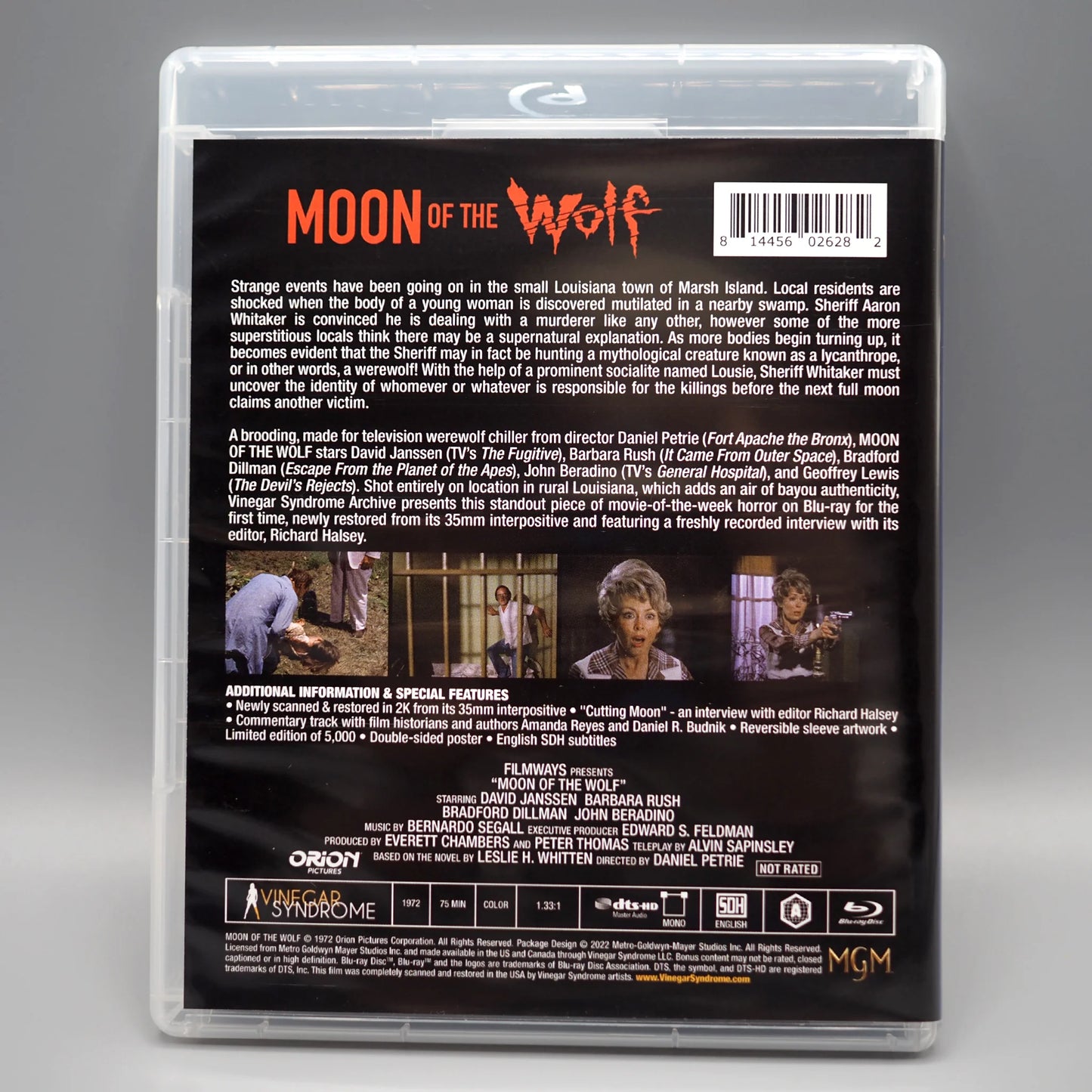 description
Unique to this line, each hand numbered limited-edition release will come fitted in a specially designed, bottom loading VHS inspired slipcase (designed by Richard Hilliard), while also including a double-sided poster.
Strange events have been going on in the small Louisiana town of Marsh Island. Local residents are shocked when the body of a young woman is discovered mutilated in a nearby swamp. Sheriff Aaron Whitaker is convinced he is dealing with a murderer like any other, however some of the more superstitious locals think there may be a supernatural explanation. As more bodies begin turning up, it becomes evident that the Sheriff may in fact be hunting a mythological creature known as a lycanthrope, or in other words, a werewolf! With the help of a prominent socialite named Lousie, Sheriff Whitaker must uncover the identity of whomever or whatever is responsible for the killings before the next full moon claims another victim.
A brooding, made for television werewolf chiller from director Daniel Petrie (Fort Apache the Bronx), MOON OF THE WOLF stars David Janssen (TV's The Fugitive), Barbara Rush (It Came from Outer Space), Bradford Dillman (Escape From the Planet of the Apes), John Beradino (TV's General Hospital), and Geoffrey Lewis (The Devil's Rejects). Shot entirely on location in rural Louisiana, which adds an air of bayou authenticity, Vinegar Syndrome Archive presents this standout piece of movie-of-the-week horror on Blu-ray for the first time, newly restored from its 35mm interpositive and featuring a freshly recorded interview with its editor, Richard Halsey.
Directed by: Daniel Petrie
Starring: David Janssen, Barbara Rush, Bradford Dillman, John Beradino, Geoffrey Lewis
1972 / 75 min / 1.33:1 / English Mono
Additional info:

Region A Blu-ray
Newly scanned & restored in 2K from its 35mm interpositive
"Cutting Moon" - an interview with editor Richard Halsey
Historical commentary track with film historians and authors Amanda Reyes and Daniel R. Budnik
Reversible cover artwork
English SDH subtitles