Regular price
$49.98 USD
Sale price
$34.99 USD
Unit price
per
Sale
Sold out
View full details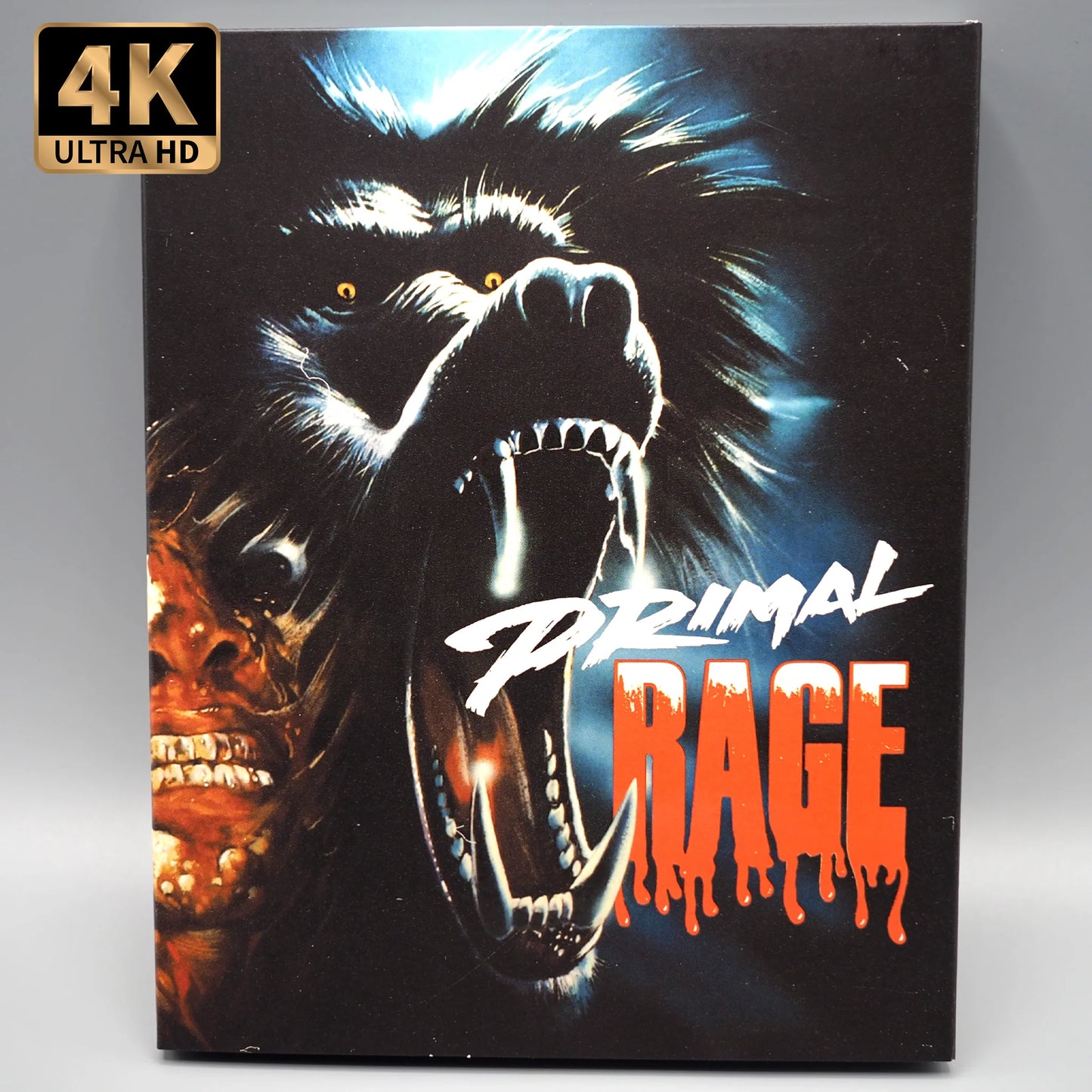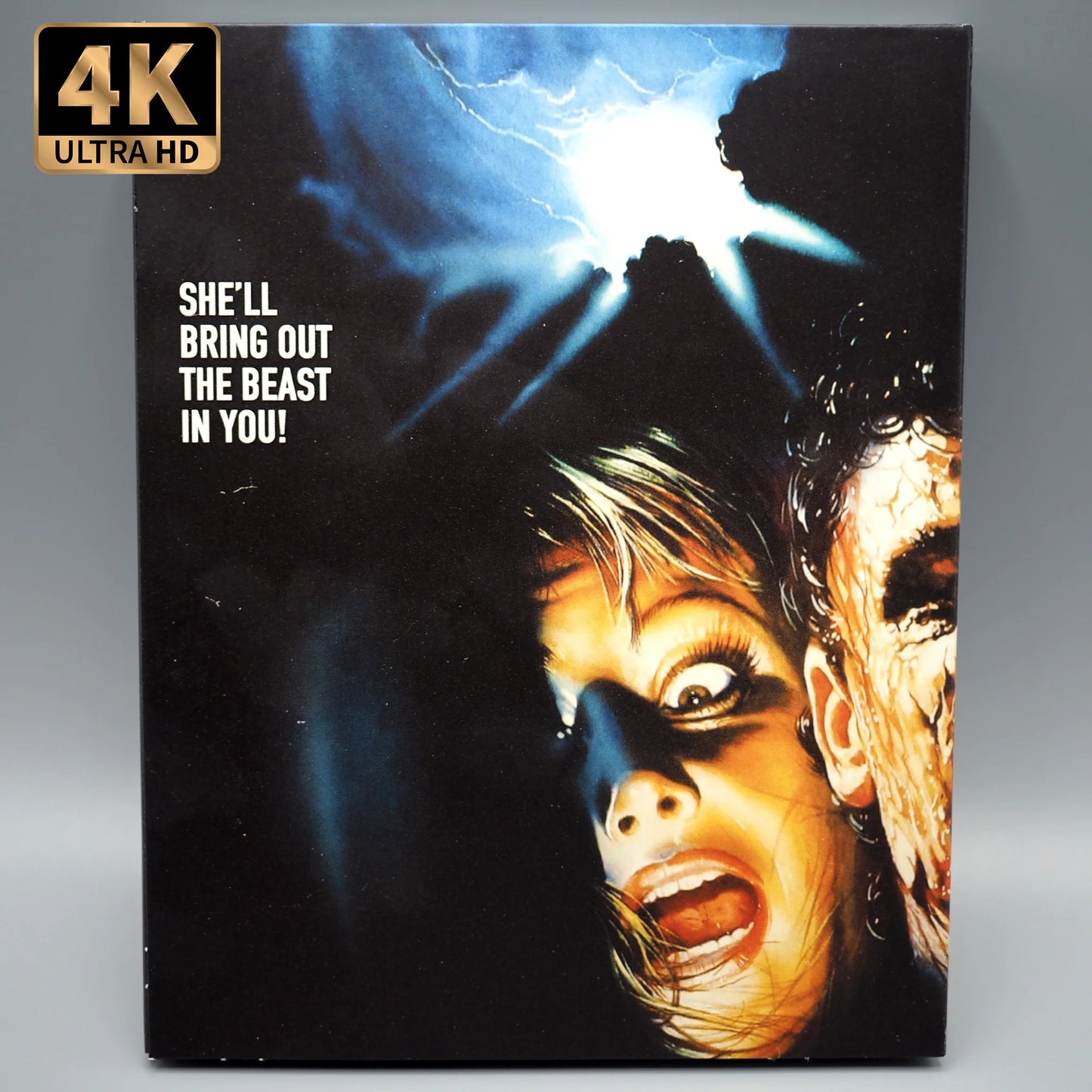 description
This special limited edition spot gloss slipcover (designed by Earl Kess) is limited to 6,000 units.

The Science Department at a Florida university has been working on a wonder drug for brain injuries but has accidentally created something else: a rage virus capable of turning those infected into mindless killers, complete with superhuman strength. Meanwhile, two student journalists, Chad and Frank, are on the hunt for a story that will land them national attention. After stumbling upon the biology lab responsible for conducting the experiments, and its large stock of test animals, the reporters believe they've landed on a potentially topical subject: inhumane animal testing. Deciding to break in at night to get some exclusive photos, Frank is attacked by a baboon which, unbeknownst to him, has been infected with the virus. Now, with a deadly substance flowing through his body, Frank slowly begins to transform into a bloodthirsty monster in the shell of a man, and it's not long before anyone he encounters starts getting ripped to shreds. But even worse, the virus proves contagious...
Made during the peak of Italy's production intersection with U.S. horror cinema, Vittorio Rambaldi's PRIMAL RAGE embodies a distinctly American influenced approach to 80s monster horror while cramming in an array of highly Italian gore set pieces, courtesy of legendary special effects creator and Academy Award winner, Carlo Rambaldi (A Lizard in a Woman's Skin, E.T. the Extra-Terrestrial). Starring Patrick Lowe (Slumber Party Massacre II), future TV personality, Cheryl Arutt, and genre film legend, Bo Svenson (Butcher, Baker, Nightmare Maker), Vinegar Syndrome is pleased to bring this unforgettable horror freakout to UHD, newly and exclusively restored in 4K from its 35mm original camera negative and featuring an array of freshly shot interviews to sink your teeth into.
Directed by: Vittorio Rambaldi
Starring: Patrick Lowe, Cheryl Arutt, Bo Svenson, Mitch Watson
1988 / 92 min / 1.85:1 / English 2.0 Stereo
Additional info:

4K Ultra HD / Region Free Blu-ray Set

4K UHD presented in High-Dynamic-Range

Newly scanned & restored in 4K from its 35mm original camera negative

"Baboon Bite Maniacs!" (86 min) - a brand new making-of documentary with the cast and crew

Video interview with producer Bill Immerman, originally shot in 2020 (12 min)

Still gallery

Reversible sleeve artwork

English SDH subtitles