Regular price
$24.95 USD
Sale price
$16.99 USD
Unit price
per
Sale
Sold out
View full details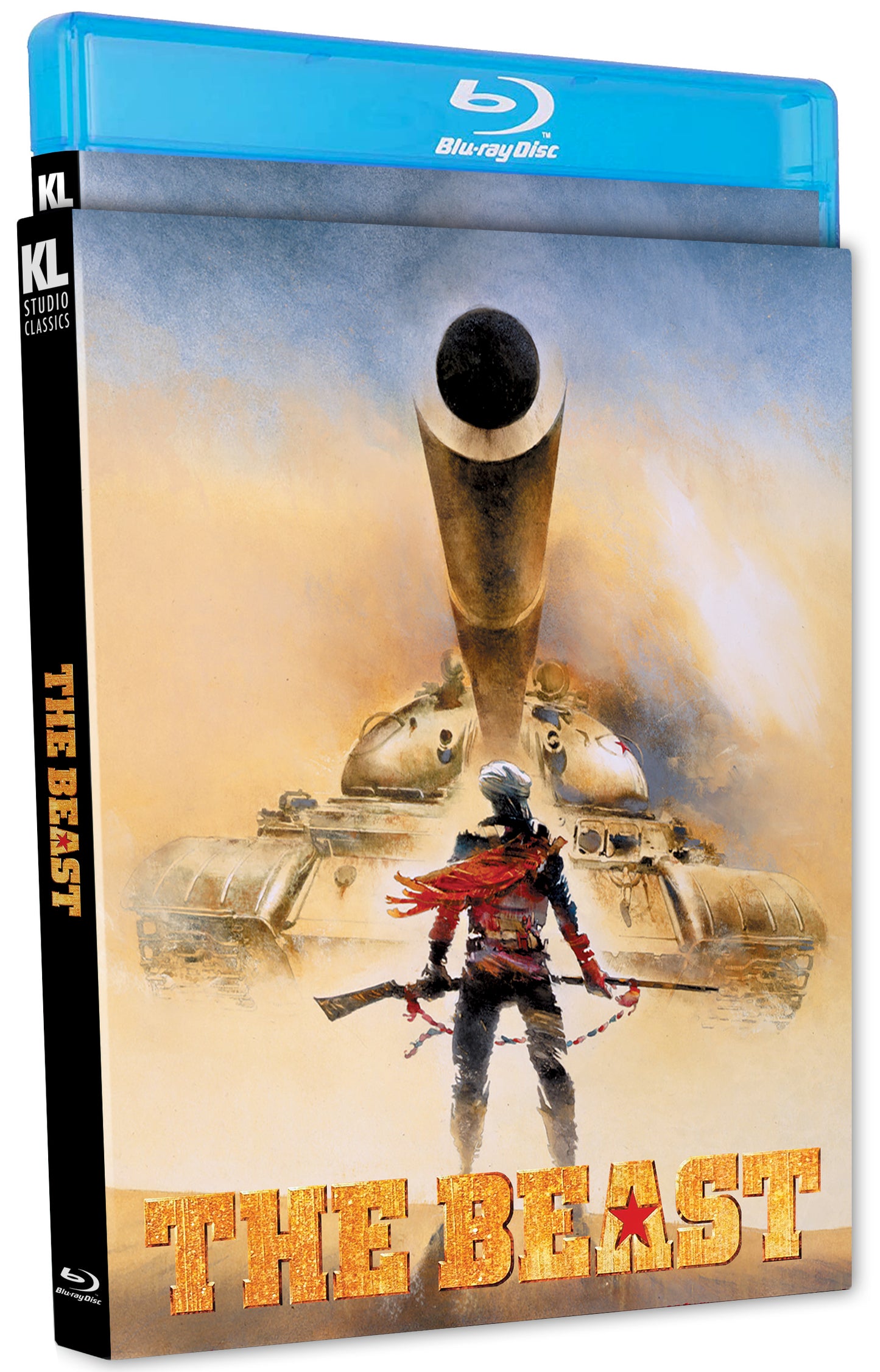 description
The Beast (a.k.a. The Beast of War) is a powerful and emotionally charged portrait of a young soldier caught in a battlefield between his conscience and his country. Afghanistan, 1981, and the Soviet Union is locked in a futile and bloody battle with the mujahideen guerrillas. Separated from their patrol, the crew of a Russian tank engages in a deadly game of cat and mouse with the local insurgents led by Taj (Steven Bauer, Scarface). The tyrannical tank commander Daskal (George Dzundza, Basic Instinct) wreaks havoc on a peaceful Afghani village, pushing the moral boundaries of the tank driver Koverchenko (Jason Patric, Rush) to the limits. Sensing mutiny, the psychotic Daskal abandons the disenchanted tanker to die in the desert at the hand of rebels, only to find he's sealed his own fate. Directed by Kevin Reynolds (Robin Hood: Prince of Thieves), The Beast explodes with spectacular action sequences, and is a dynamic portrayal of fighting men who are able to find common bonds amid death and destruction.

Product Extras:
VHS Trailer
Optional English Subtitles
Film Information:
Release Year: 1988
Running Time: 111 Minutes
Country: U.S.
Genre:
 War, Action, Adventure