Regular price
$24.95 USD
Sale price
$16.99 USD
Unit price
per
Sale
Sold out
View full details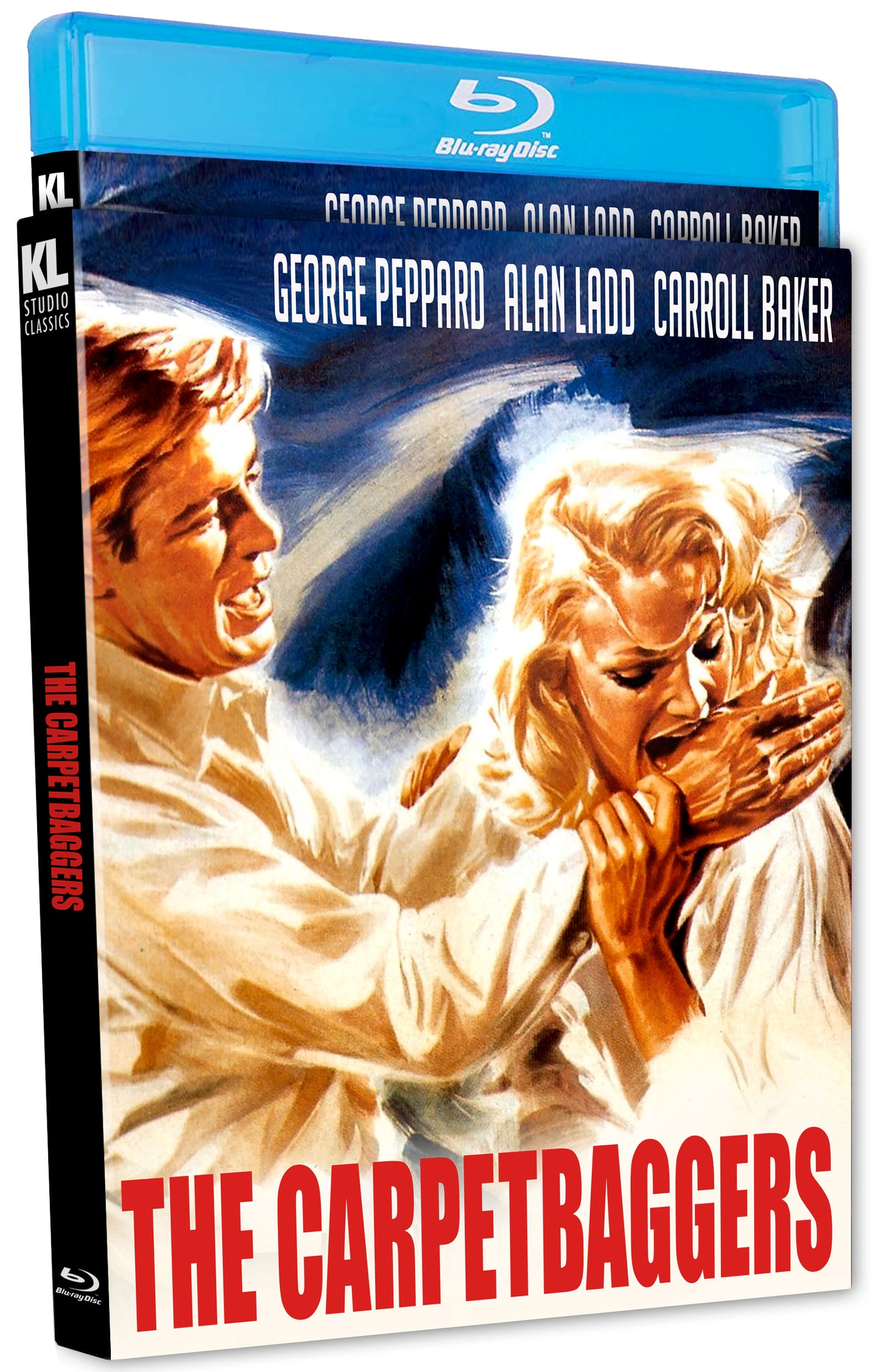 description
Harold Robbins' (Nevada Smith, Stiletto) bestseller about '30s Hollywood comes to the screen in a torrent of frank, controversial and (for the times) sensational scenes that helped break the Production Code. George Peppard (Breakfast at Tiffany's, P.J.) is the ruthless tycoon who (with amazing parallels to Howard Hughes) builds a multimillion-dollar empire. Carroll Baker (Baby Doll, The Big Country), who performs a razzle-dazzle striptease atop a glittering chandelier, is the Jean Harlow-type star. In addition to its depiction of the wildlife in Tinseltown's early days, the film also boasts Alan Ladd's (Lucky Jordan, Shane) terrific final screen performance as the hero's sidekick, Nevada Smith (later portrayed in the film's prequel by a gunslinging Steve McQueen). Featuring Bob Cummings, Martha Hyer, Elizabeth Ashley, Lew Ayres, Martin Balsam, Ralph Taeger, Archie Moore and the daring direction of Edward Dmytryk (The Caine Mutiny, Mirage).

Product Extras:
Brand New HD Master – From a 4K Scan of the 35mm Original Camera Negative
NEW Audio Commentary by Film Historian and Writer Julie Kirgo
NEW Audio Commentary by Film Historian David Del Valle

5.1 Surround and Lossless 2.0 Audio

Theatrical Trailer
Optional English Subtitles
Film Information:
Release Year: 1964
Running Time: 150 minutes
Country: U.S.
Product preorder policy and information:

All items ordered together will ship together when everything is in stock. Please place separate orders if you wish to have your items shipped sooner. Please note that a titles release date change will delay the shipment of your order. We can cancel items out of orders to expedite your shipment as needed. However, we are unable to add items to your order.

Domestic preorders will usually ship before or around release date. Import preorders can take a week to three weeks after release date before they are available to ship to you.
All product release dates, features, and artwork are subject to change.
Preorders are charged when you place an order.
You will receive an automated email when your item ships.  Please check your junk email folder as they could be filtered as spam by your email provider. 
If you need to cancel a preorder please contact me at owner@atomicmoviestore.com