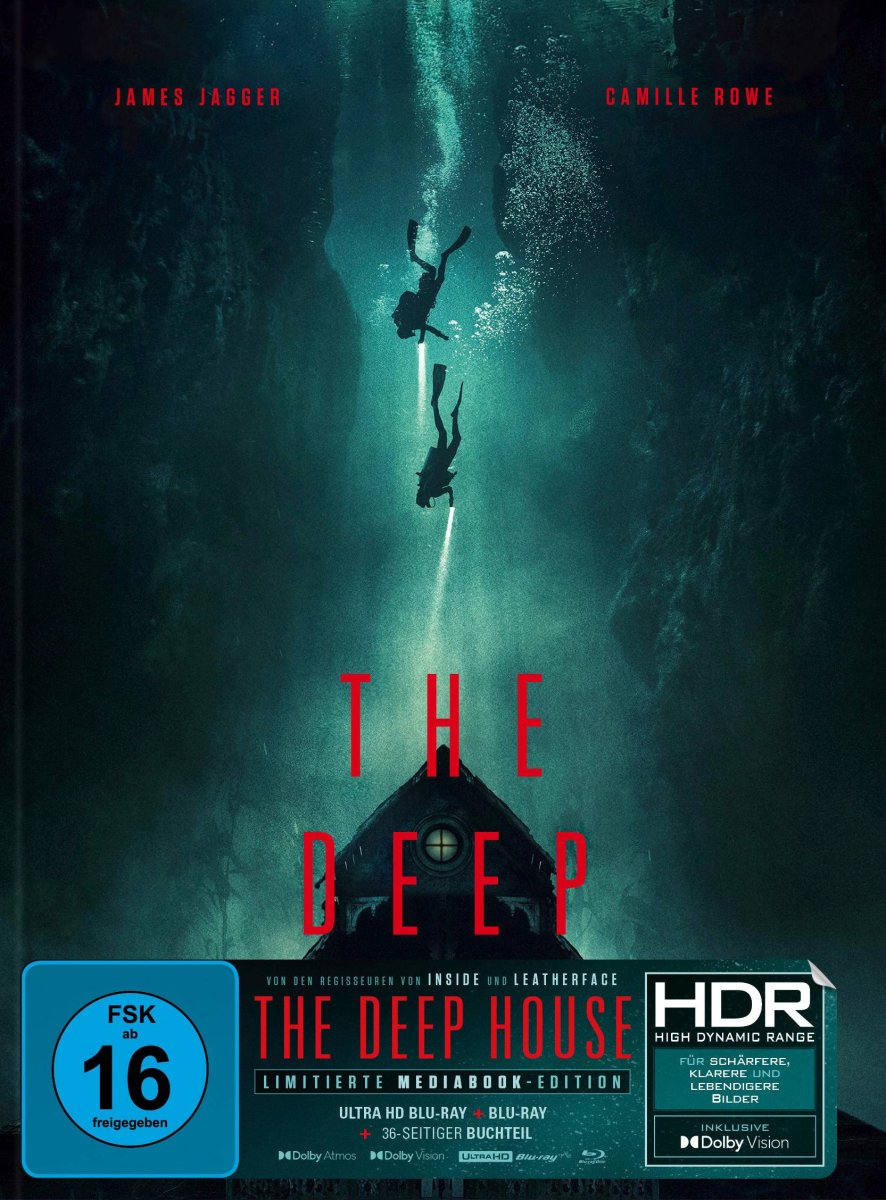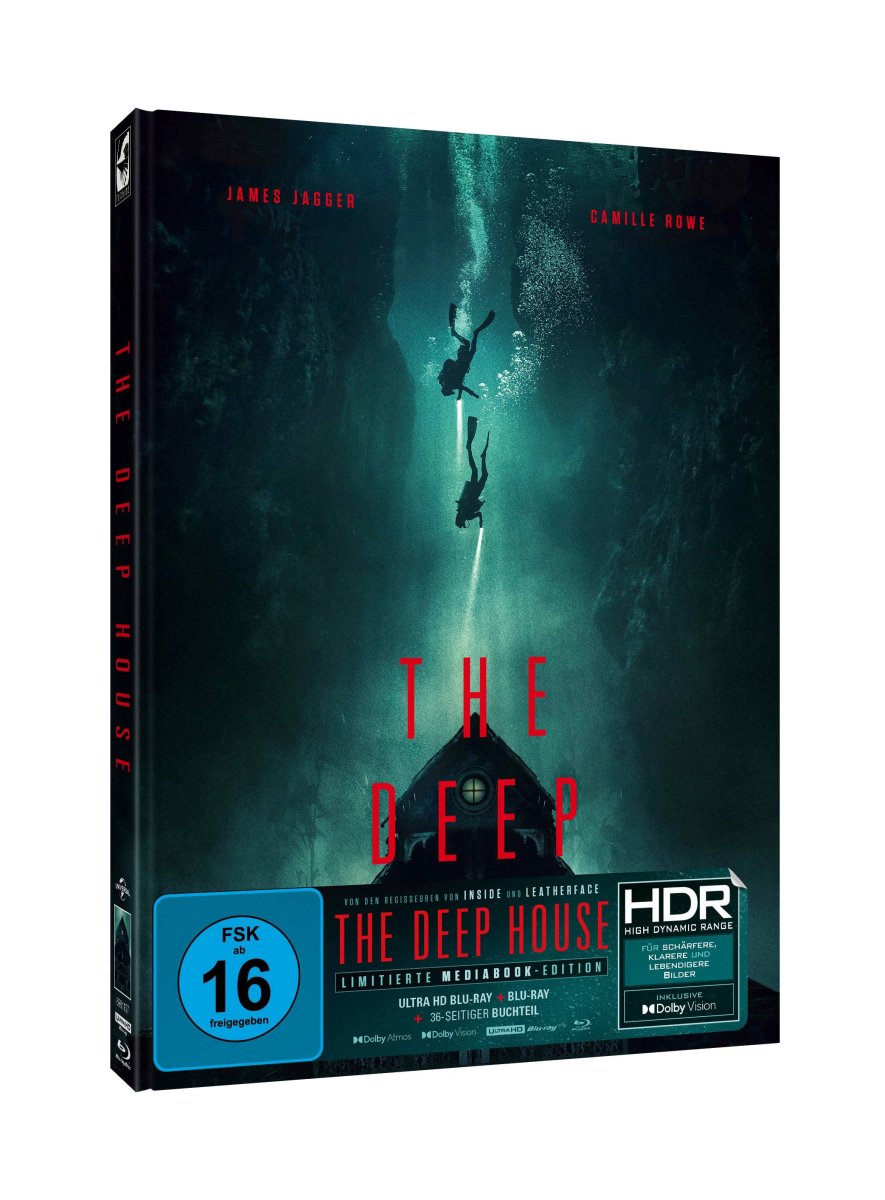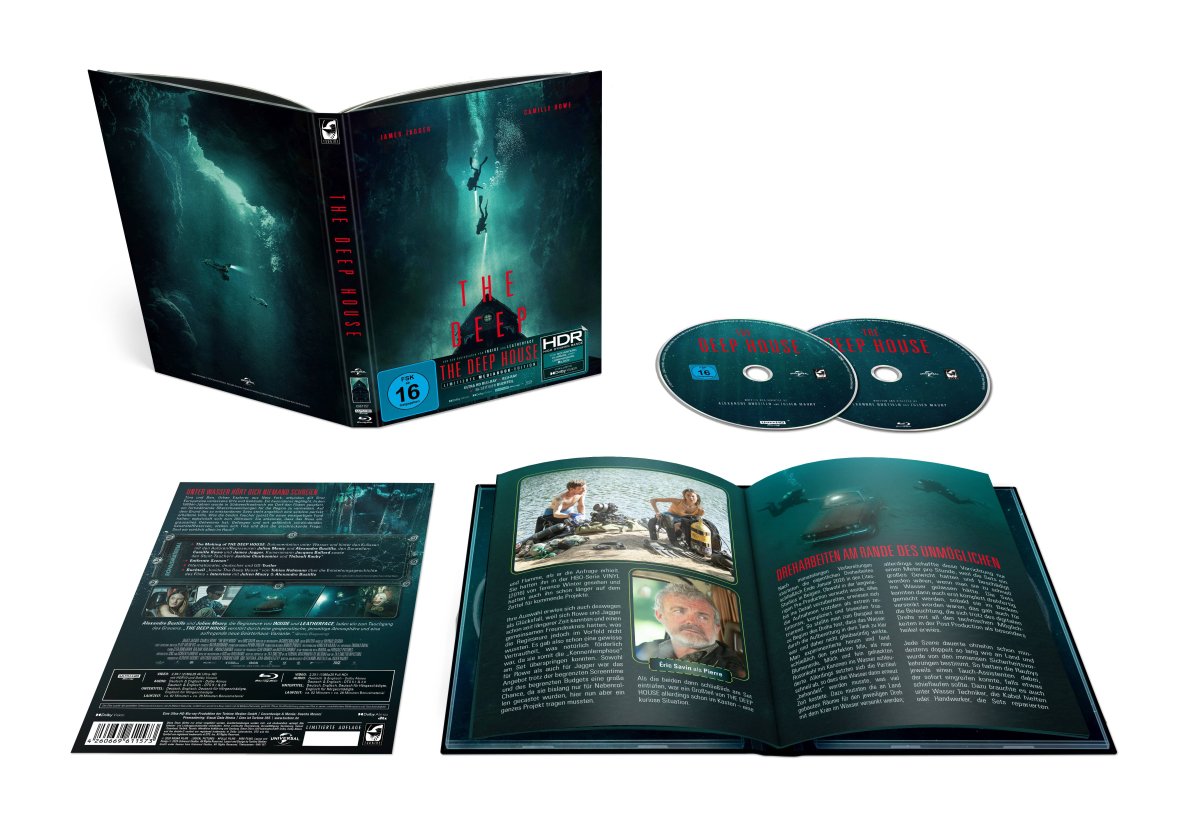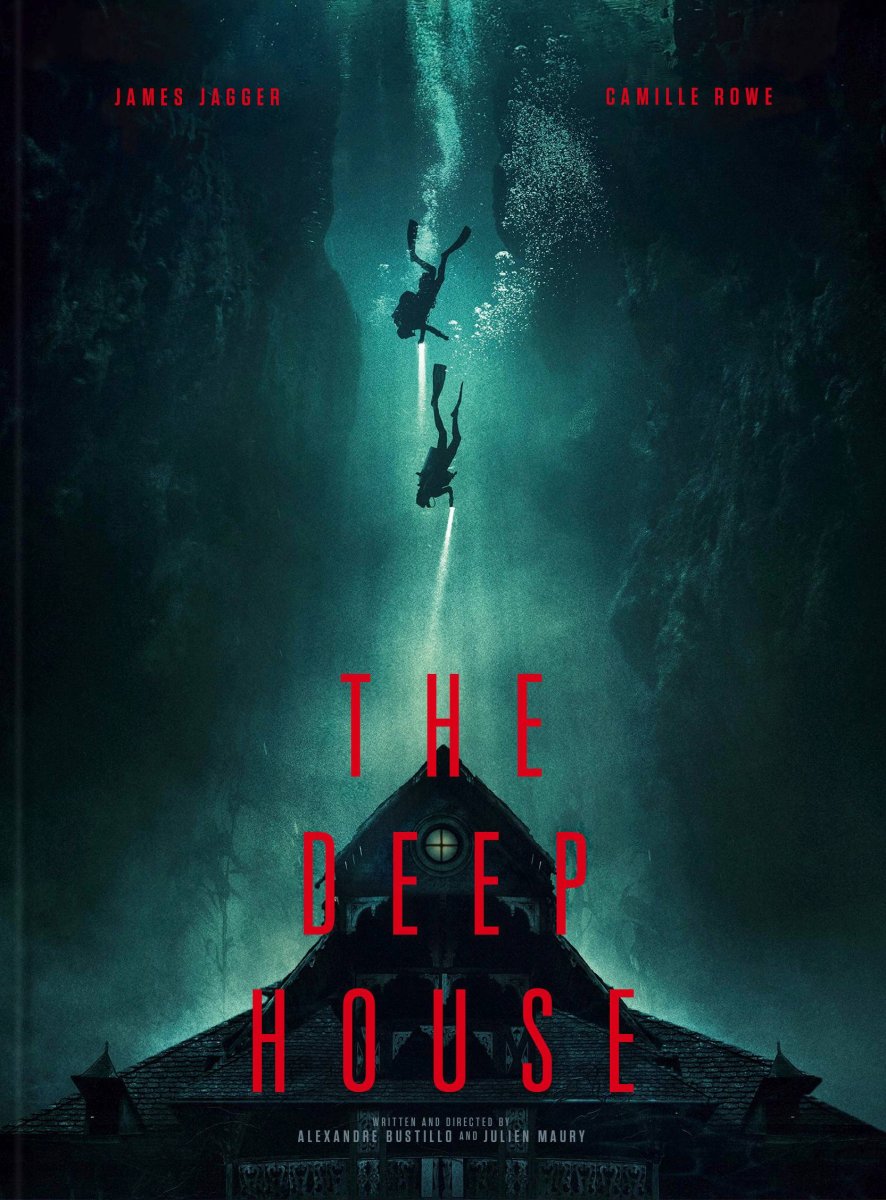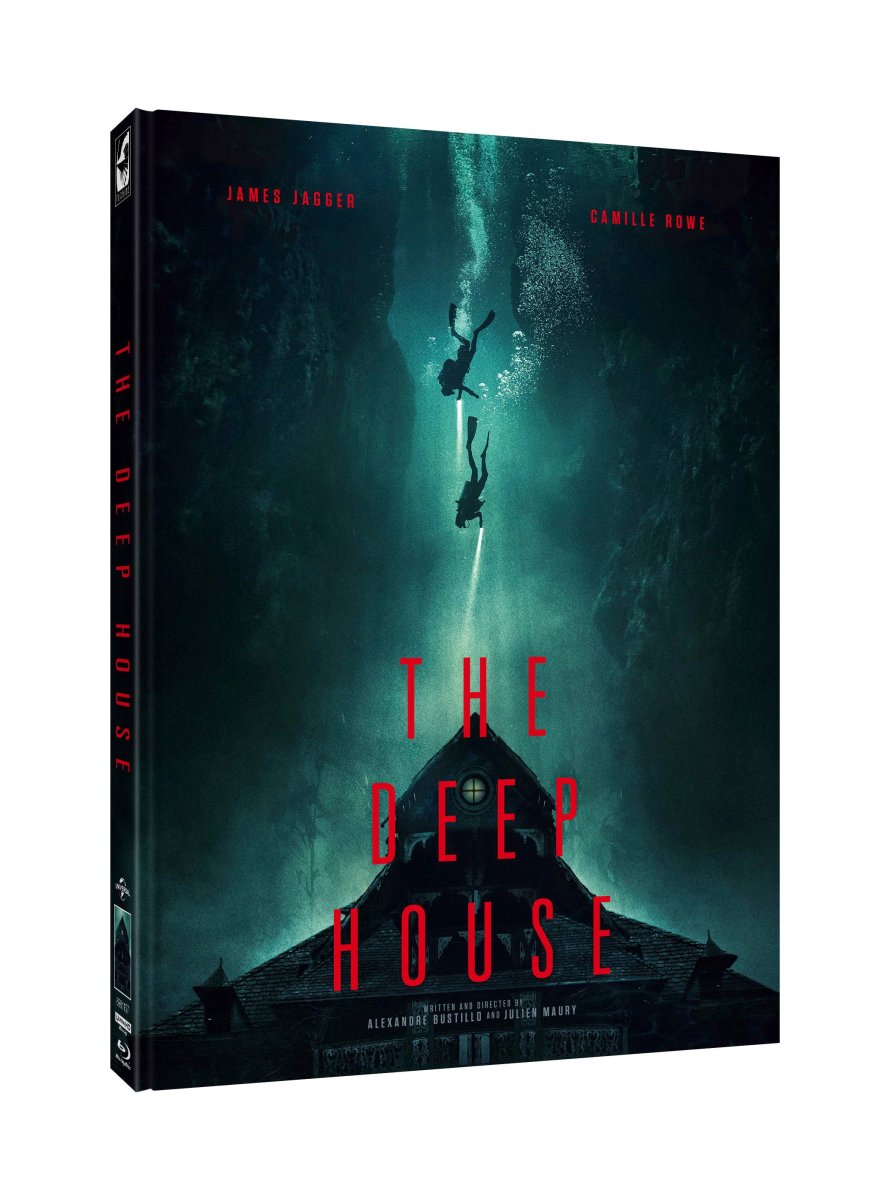 description
Tina and Ben, urban explorers from New York, explore abandoned places and buildings on their trip to Europe. A special highlight: In the 1980s, a village in southwestern France was sacrificed to the floods in order to avoid continuous flooding for the region. At the bottom of the lake thus created, there is supposedly a villa that has been perfectly preserved ever since. What the two divers initially believe to be a unique find turns into a nightmare. They realize that the house has a gruesome secret. Trapped and with dangerously dwindling oxygen reserves, Tina and Ben ask themselves the frightening question: Are we really alone in the house?


Alexandre Bustillo and Julien Maury, the directors of INSIDE and LEATHERFACE, invite you to a dive of horror. THE DEEP HOUSE disturbs with a spooky, otherworldly atmosphere and an exciting new haunted house variant. (Bloody Disgusting).
Disc specifications:
Audio:
German Dolby Atmos, German DTS 5.1, German DTS 2.0, English Dolby Atmos, English DTS 5.1, English DTS 2.0
Video: Aspect Ratio: 2.39:1
4K UHD Disc: HDR10 and Dolby Vision (aspect ratio: 2.39:1)
Blu-ray disc: Aspect ratio 2.39:1 (Full HD 1080p)
Subtitles:
German, German for the hearing impaired, English, English SDH


Running time:
82 minutes
Bonus material:

+ The Making of THE DEEP HOUSE: Underwater and behind-the-scenes documentary starring writers/directors Julien Maury and Alexandra Bustillo, actors Camille Rowe and James Jagger, cinematographer Jacques Ballard and stunt divers Justine Charbonnier and Thibault Rauby*+ Removed scenes*+ International, German and US trailer
 This is a German Import. The Packaging is in German. The 4K UHD and Blu-ray are region free as tested.