Regular price
$34.95 USD
Sale price
$25.99 USD
Unit price
per
Sale
Sold out
View full details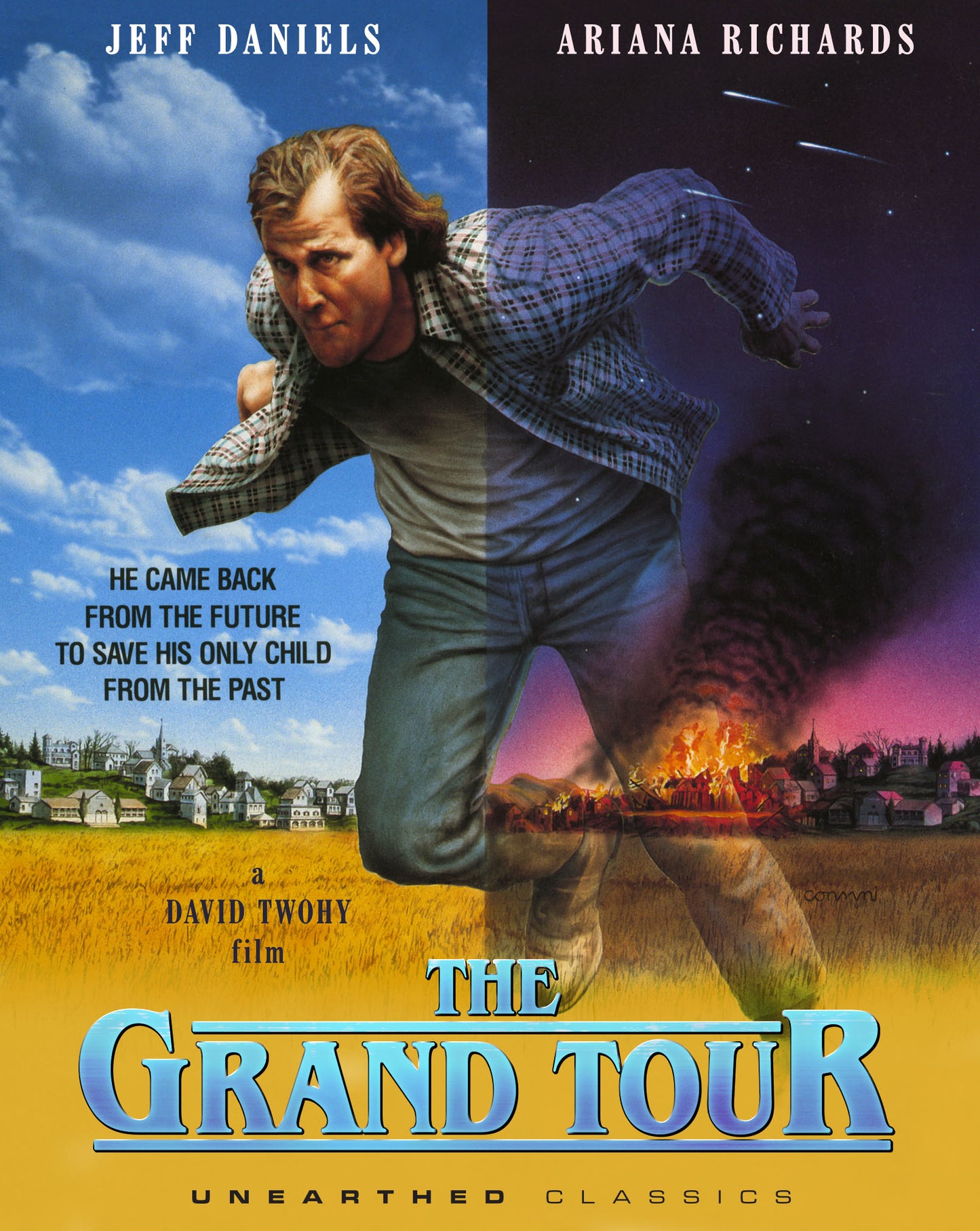 description
A widowed innkeeper battles a band of disaster-groupies from the future with explosive results. Ben Wilson (Jeff Daniels) and his daughter (Ariana Richards) buy an old Victorian mansion and begin renovations with plans to open up an inn. Their first guests are a strange and mysterious covey of tourists led by the eccentric Madame Lovine (Marilyn Lightstone). In an emotionally charged and suspenseful race against time, Ben must battle the seductive time bandits as well as his own personal demons in an attempt to save his daughter and the town from total destruction. In GRAND TOUR, David Twohy (Pitch Black. The Arrival) has created an action-adventure sci-fi thriller that examines a futuristic force of evil - with a climax that leaves the viewer in absolute awe.

Description
From the director of Pitch Black and The Arrival!
Starring Jeff Daniels, star of Dumb and Dumber, The Newsroom and Arachnophobia!
Starring Ariana Richards from Jurassic Park, Tremors and Spaced Invaders.
For fans of classic sci-fi cinema!
From a new 4K scan from the negative.