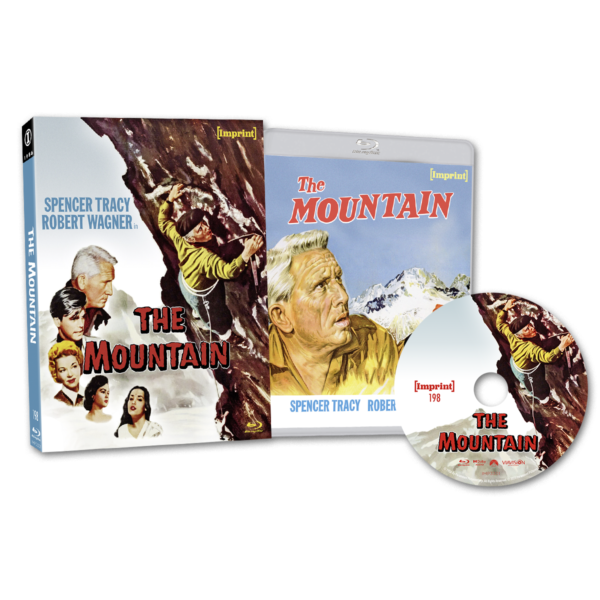 description
A DRAMATIC STORY THAT WILL HOLD YOU SPELLBOUND FROM THE VERY BEGINNING!

Retired mountain climber and guide Zachary Wheeler (Spencer Tracy) reluctantly helps his younger brother (Robert Wagner) scale a treacherous mountain slope to reach the site of a recent plane crush. Truly his brother's keeper, he puts aside their differences and agrees to help his inexperienced brother on an immoral looting mission. After reaching the crash site the brothers discover a lone survivor (Anna Kashfi). Zachary immediately starts caring for the injured young woman planning her rescue while his brother would rather abandon her and make off with the loot.
Directed by Edward Dmytryk (The Caine Mutiny) this one-of-a-kind action-adventure was based on "La neige en deuil" a 1952 French novel by Henri Troyat which was inspired by the crash of Air India Flight 245 in 1950.
Starring: Spencer Tracy, Robert Wagner, Claire Trevor, William Demarest and E.G. Marshall
Special Features and Technical Specs:
High Definition Blu-ray (1080p) presentation from 2K scan from the original negative
New

 

audio commentary by film historian Howard Berger
Archival Interview with director Edward Dmytryk on the "Hollywood Ten"
LPCM 2.0 Dual Mono
Aspect ratio 1.78:1
Theatrical Trailer
English subtitles
Limited Edition slipcase on the first 1500 copies with unique artwork
This is a region free Australian Import