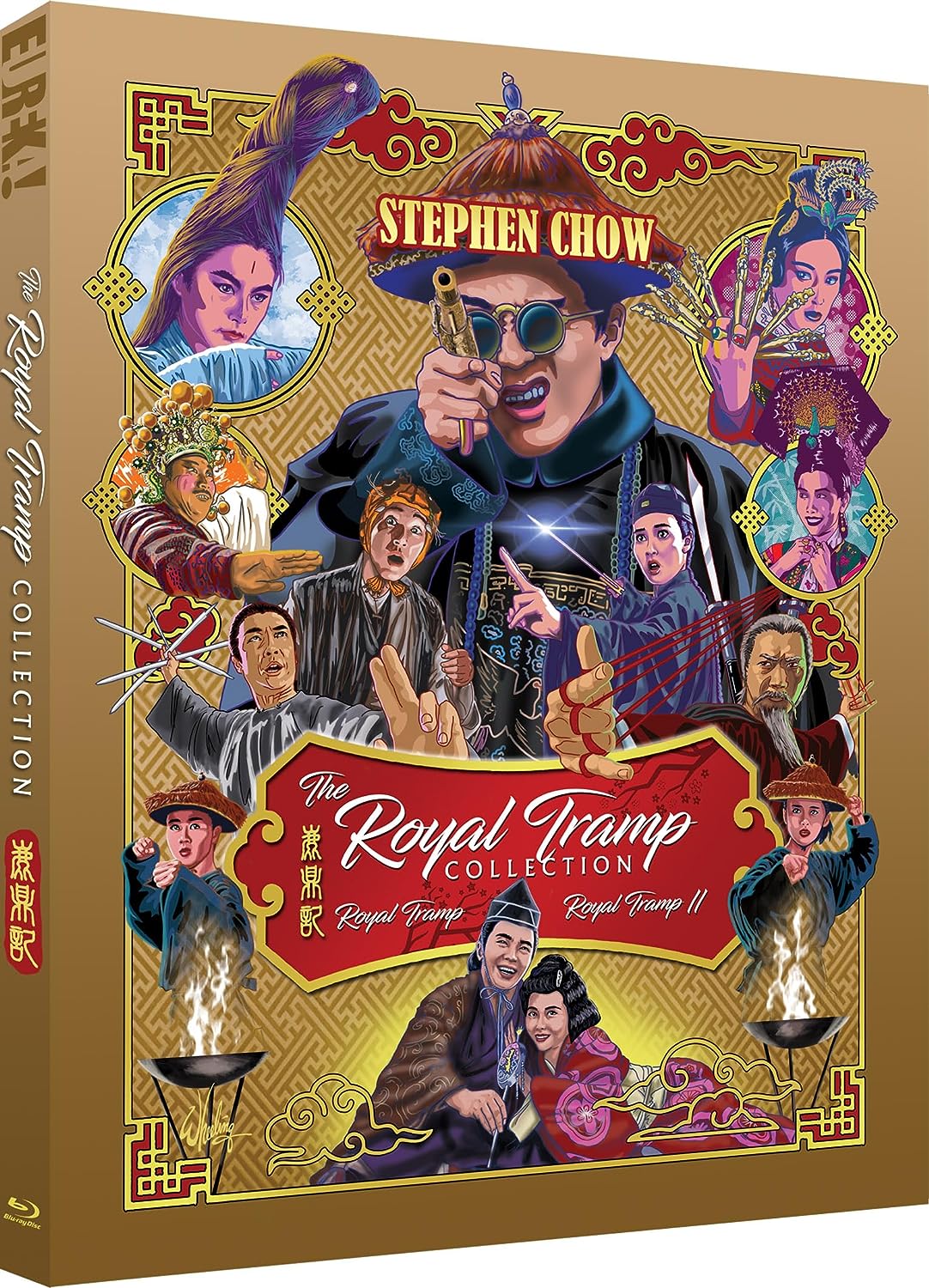 description
An epic two-part wuxia-comedy based on the writings of acclaimed Chinese novelist Jin Yong,  Royal Tramp 1 and Royal Tramp 2 star Stephen Chow as a cowardly bard who finds himself part of a real adventure when he is inducted into a sect of revolutionaries.

Wai Siu-bao (Chow) is known for his exciting tales of adventure and heroism, but his own life is quite dull. After rescuing the leader of a revolutionary movement from a police ambush, Wai is recruited into the Heaven and Earth Society and sent to steal secrets from the royal palace. However, in the palace things get complicated fast and Wai realises he has to play all sides off against each other if he is going to survive.
Featuring incredible choreography by Ching Siu-tung (A Chinese Ghost Story, Duel to the Death), Royal Tramp and Royal Tramp II are a pair of hilarious and exhilarating action-comedies from director Wong Jing and the "King of Comedy" Stephen Chow. Newly restored in 4K, Eureka Classics is proud to present both films for the first time ever in the UK as The Royal Tramp Collection.
SPECIAL FEATURES
Limited Edition O-Card slipcase featuring new artwork by Darren Wheeling [2000 copies]
Brand new 4K restorations of both films, presented in 1080p HD across two Blu-ray discs
Original Cantonese audio tracks
Optional English dubbed audio
Optional English subtitles newly translated for this release
Brand new audio commentaries by Asian film expert Frank Djeng and Mike Leeder & Arne Venema
A career spanning interview with veteran Hong Kong actress Helene Law Lan, courtesy of the Frédéric Ambroisine Video Archive
Two archival interviews with Wong Jing about Royal Tramp and the Jin Yong novel the story is based on
Trailers
A limited-edition collector's booklet featuring new writing on the films [2000 copies]
This is a UK Import. The Blu-ray is region B and will require a multi-regional player.