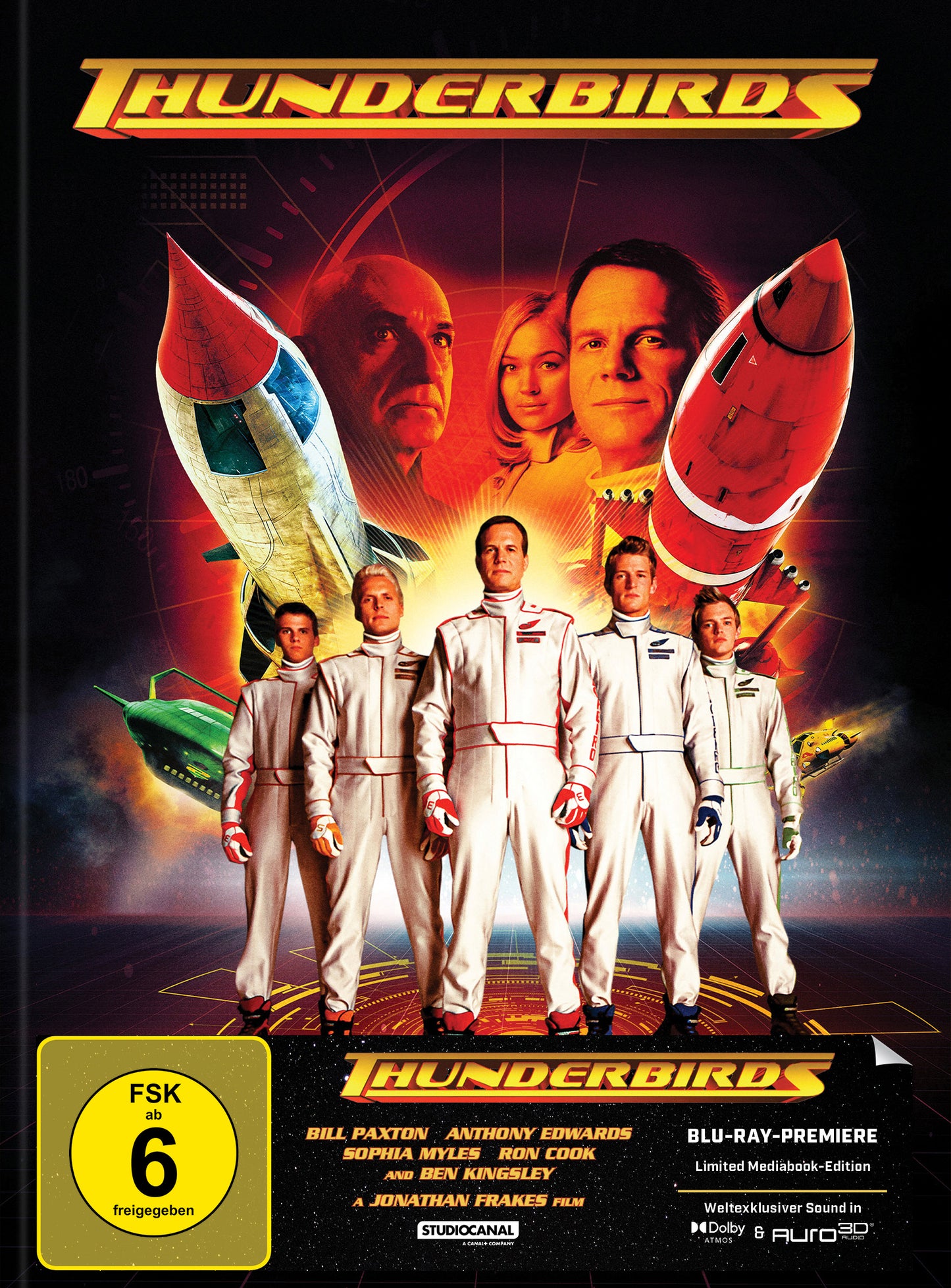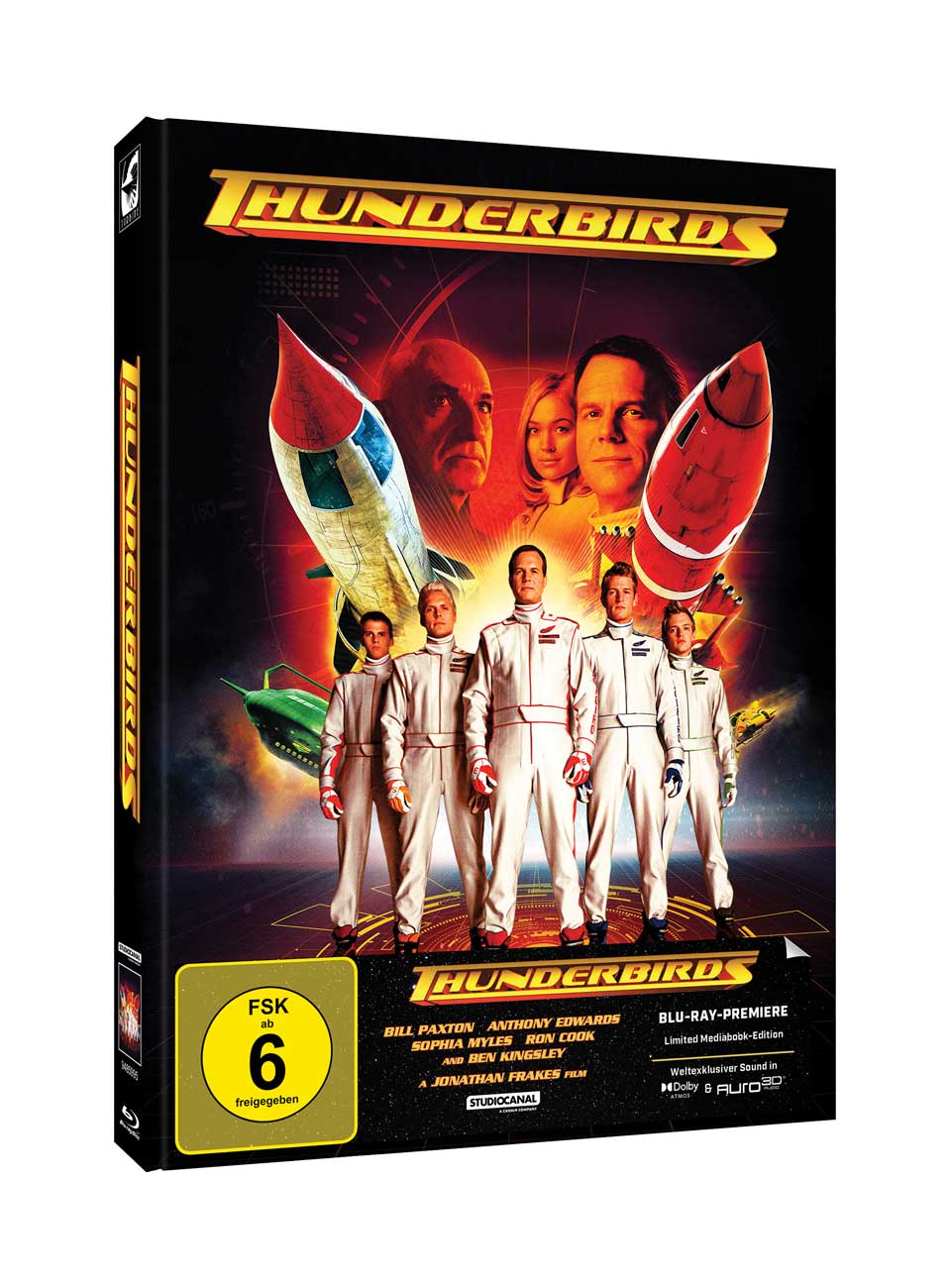 description
Note: This is a Germany Blu-ray MediaBook and is an untested Region B.  MediaBook packaging and book will be in German. See details below on Audio and video. 
On water, on land, in the air and in space: The Tracy family rushes with their five Thunderbirds mobiles by rocket, transport shuttle, submarine, spaceship and space station to prevent global catastrophes. Their nemesis, The Hood, wants to take over the world and plans personal revenge on Jeff Tracy and his sons. He uses an ingenious trick to lure her into a trap in space. At the Tracy Island headquarters, only the youngest offspring, Alan, remains. Now it's up to him and Lady P with their FAB 1 to save his family - and the whole world at that!

The THUNDERBIRDS television series from the 1960s, with its loving sets and puppets, is legendary. The live-action adaptation by Jonathan Frakes (STAR TREK) follows in these footsteps, without threads, of course! In the perfect retro look and with elaborate special effects, a wonderful roller coaster ride with lots of action succeeds. Exciting spectacle with many daring stunts. (Film Service)

For the first time on Blu-ray - Special Edition in a limited Mediabook with world-exclusive thunderous sound in Dolby Atmos and Auro 13.1 (German and English).
Film Info:
Director: Jonathan Frakes
Cast: Bill Paxton, Ben Kingsley, Brdy Corbet, Sophia Myles, Anthony Edwards, Vanessa Hudgens
Features
Audio: German & English – Dolby Atmos, Auro-3D 13.1 & DTS 2.0
Aspect ratio: 1.85:1 (1080p Full HD)
Subtitles: German, English, English (SDH)
Runtime: 94 minutes

Bonus material: + Theatrical release featurettes*: - The Action Concept (7:46)- The Secret of Tracy Island (9:20) - Lady Penelope and Parker: Fun and Stunts (2:53)- FAB1: More Than a Car (3:30) - Lady Penelope's Pink World (4:15)+ Music Video: Busted - Thunderbirds Are Go (3:32) + Theatrical Trailer (US/D) + Audio commentary by director Jonathan Frakes**+ soundtrack with sound effects & film music by Hans Zimmer

*Sound and subtitles optionally in English and German with optional English/German subtitles
**MediaBook (This book is in German Language)