Regular price
$24.95 USD
Sale price
$16.99 USD
Unit price
per
Sale
Sold out
View full details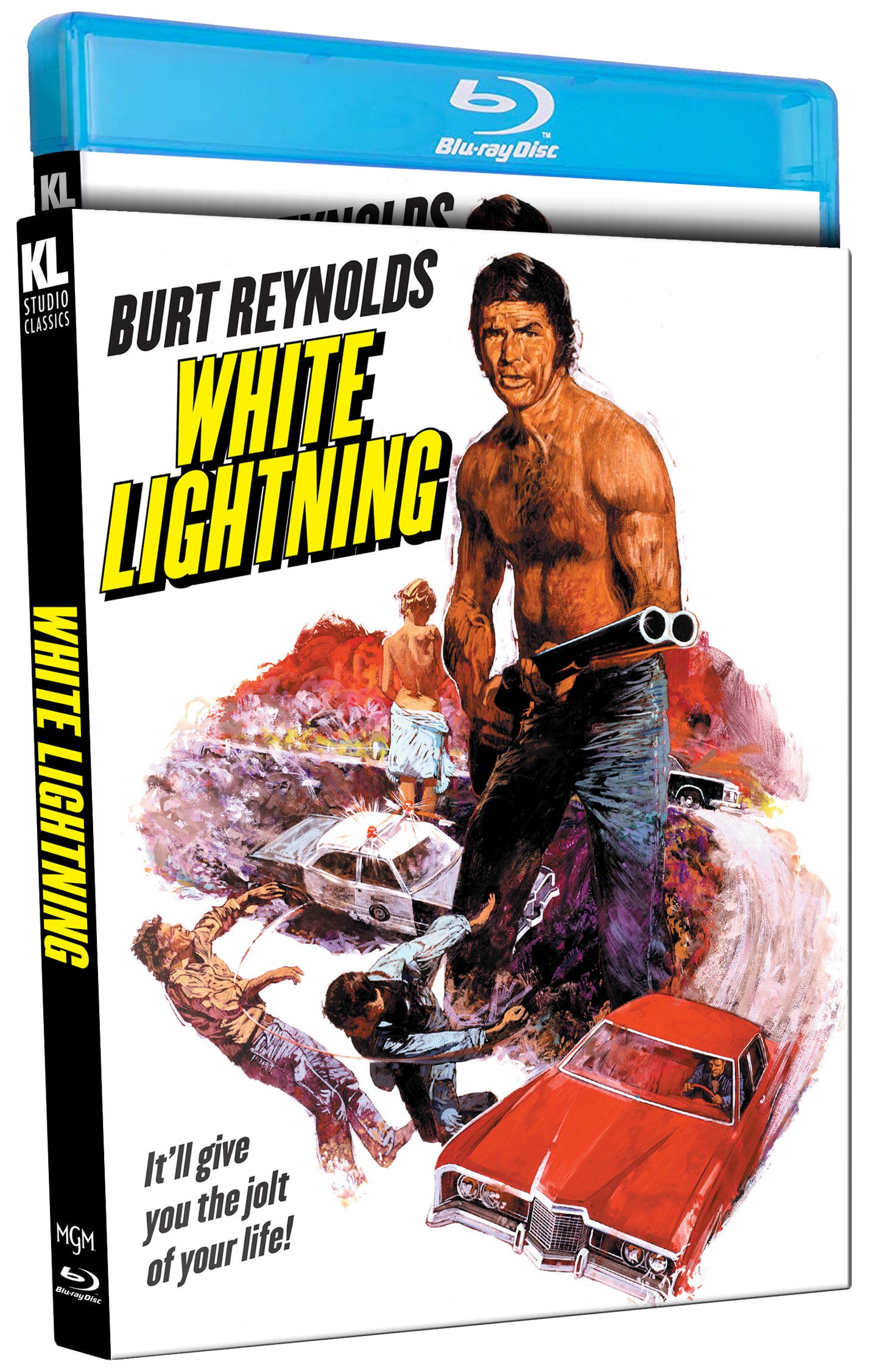 description
White Lightning will give you the jolt of your life! Burt Reynolds (Sam Whiskey) is Gator McKlusky, a moonshine runner who wages war against corrupt police officials in this two-fisted, four-wheeling action extravaganza. With adrenaline-pumping car chases, bone-crunching brawls and terrific acting by an all-star cast, including Ned Beatty, Diane Ladd, Bo Hopkins, Matt Clark and R.G. Armstrong. Gator is serving time in the Arkansas prison when he learns that a ruthless and corrupt sheriff (Beatty) has framed and killed his baby brother. Swearing vengeance, Gator agrees to go undercover to expose the dirty sheriff, going to any lengths to get the goods and make him pay for the crime. Top-notch direction by Joseph Sargent (Taking of Pelham One Two Three) with a wonderful script by William W. Norton (Gator).

Product Extras:
Back to the Bayou: Part I - Interview with Star Burt Reynolds

NEW Audio Commentary by Film Historians Steve Mitchell and Nathaniel Thompson

TV and Radio Spots

Theatrical Trailer

Optional English Subtitles
Film Information:
Release Year: 1973
Running Time: 101 minutes
Country: U.S.
Genre:
 Action, Thriller, Drama, Crime